Earnings & Movers
11.19.2020
Payment company Affirm files to go public with revenues doubling year-over-year - CNBC
"Payments company Affirm filed its IPO prospectus with the Securities and Exchange Commission on Wednesday, and plans to list on the Nasdaq under the symbol "AFRM."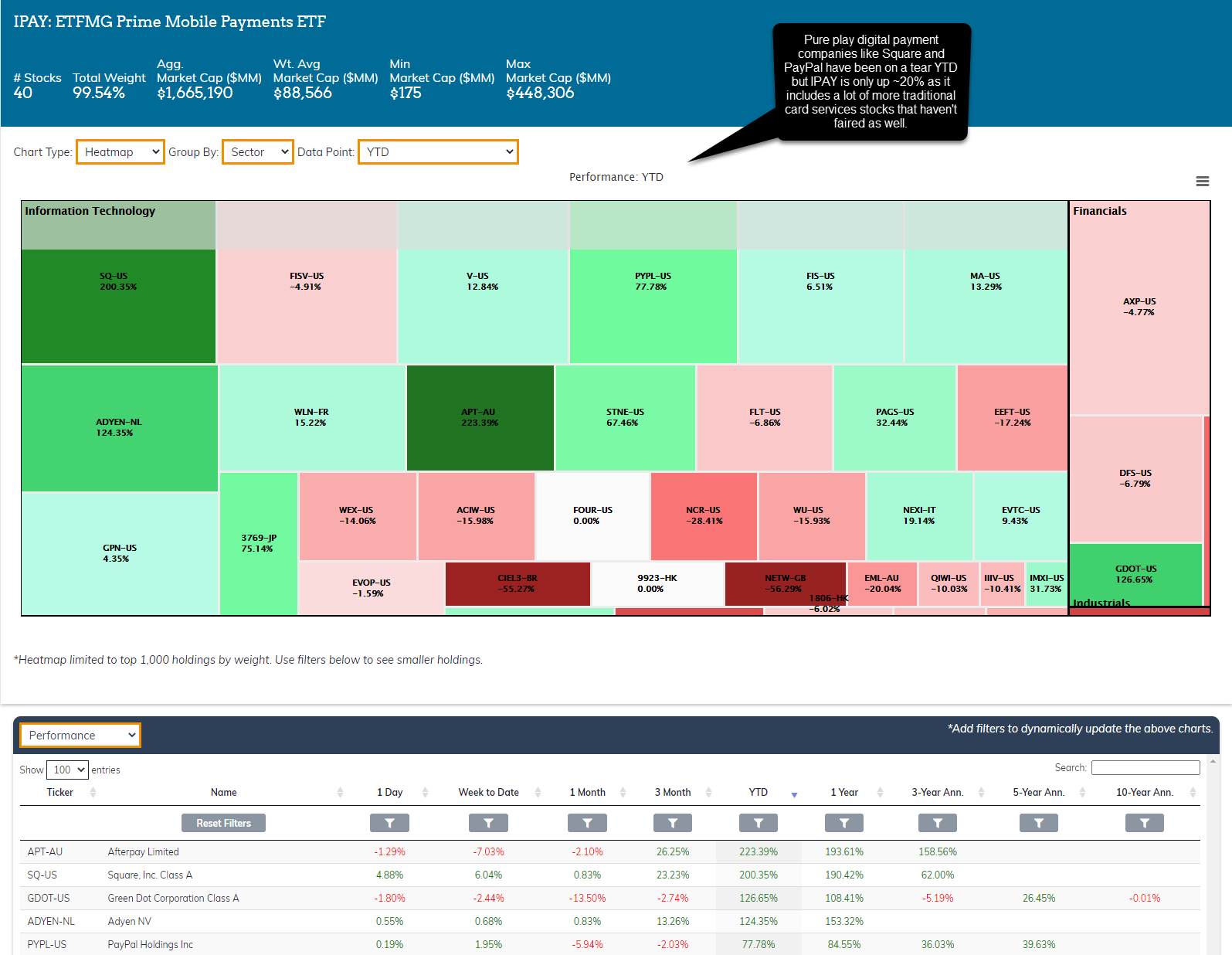 Target Earnings Were Great. Its Stock Is Jumping. - Barron's
Note: If you're looking for an easy way to track earnings results across market segments, there's not better way than ETFs. Email team@etfaction.com to get an in-depth overview of the possibilities.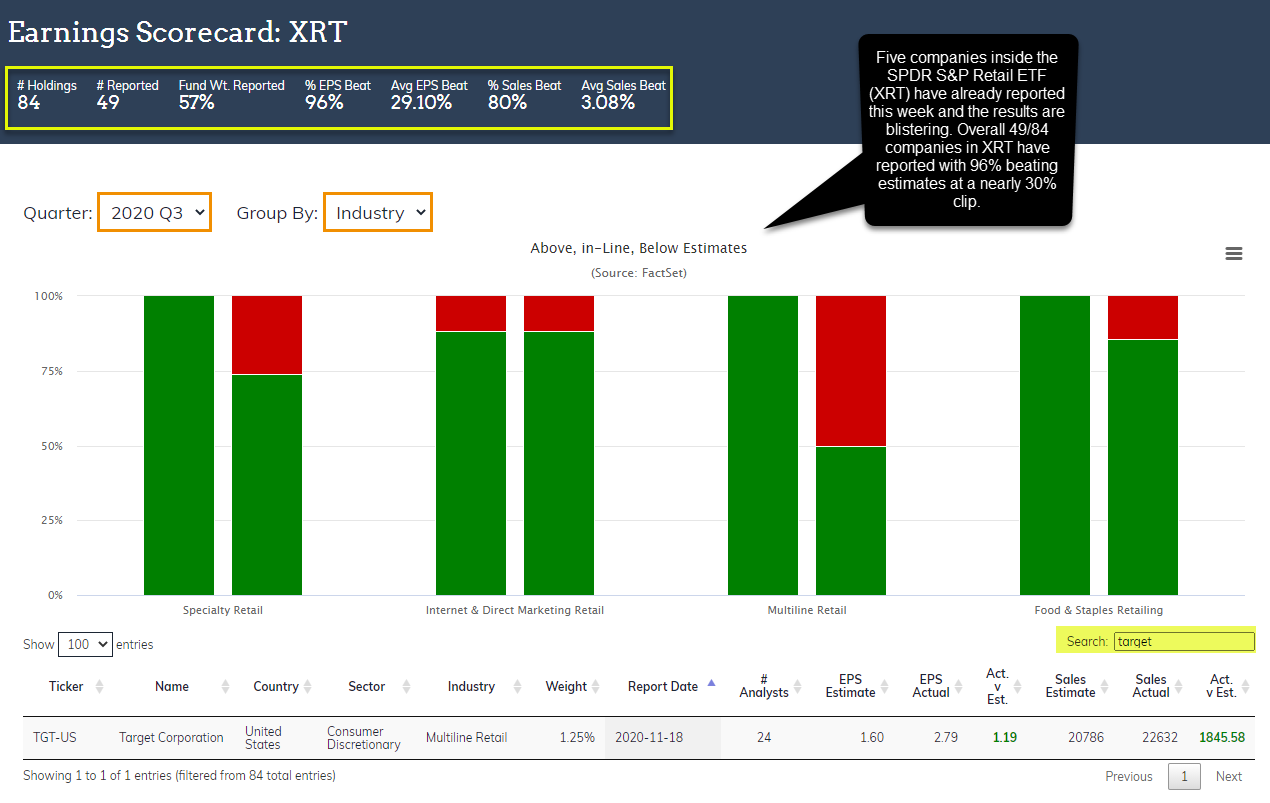 Nvidia Was a Bit Too Amped Up - WSJ
"Booming growth for gaming, data center processors come after stock tops record valuation"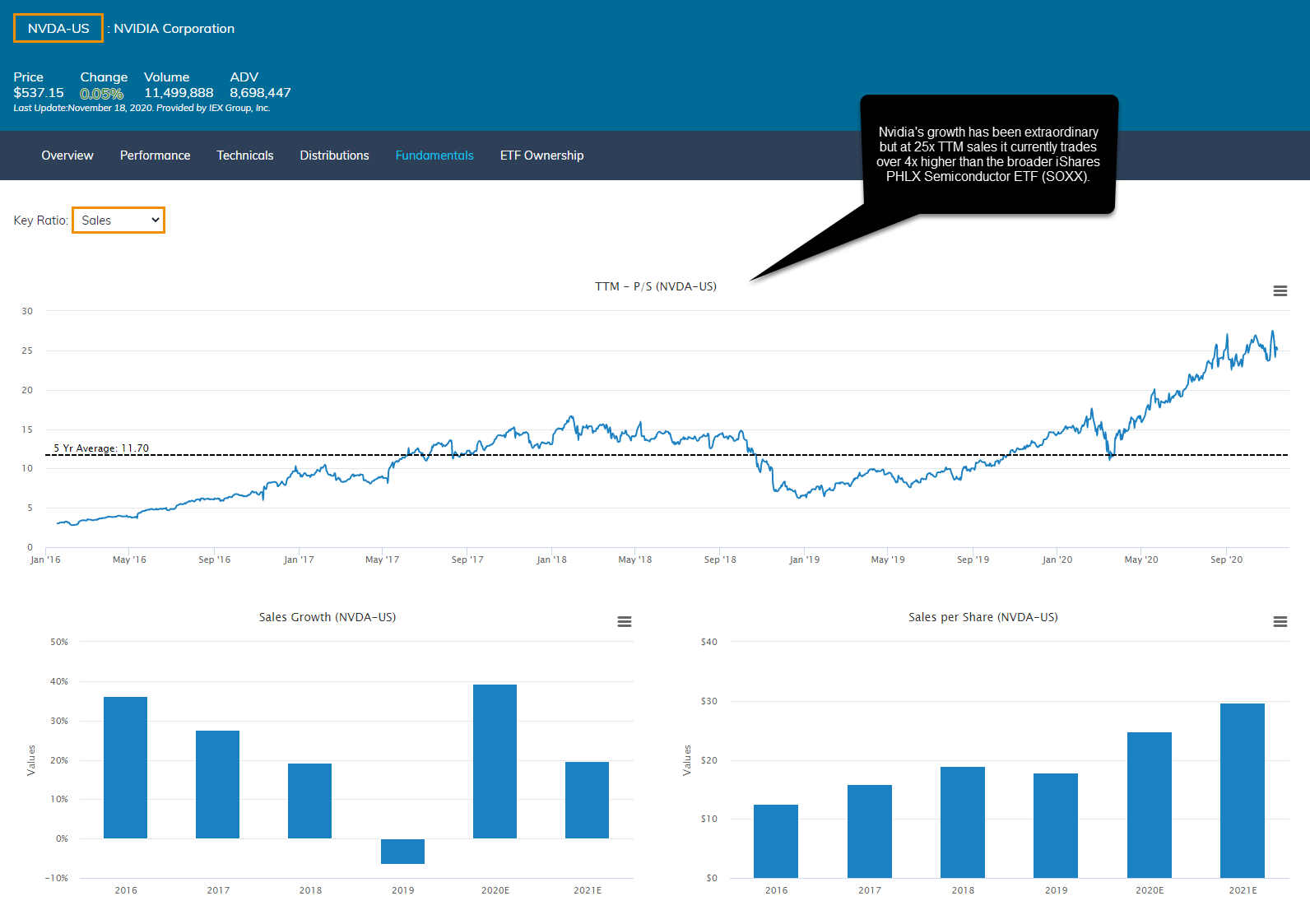 Who's a Very Good Pandemic Business? Chewy Is. Oh, Yes It Is - Bloomberg
"This is teh best year ever, if you're a cat or a dog -- or if you're a certain online pet supply company experiencing phenomenal growth."