The Market Lens
3.2.2021
T+1 Settlement: The Difference A Day Makes
Over the past few weeks, trade settlement time has become a hot topic of conversation.
It all started on Feb. 18, when Robinhood CEO Vlad Tenev argued before Congress that settlement inefficiencies were the real reason the brokerage had to halt trading in GameStop (GME); and that investors would be better served by moving to real-time settlement instead.
Then, last week, the DTCC announced that within two years, it planned to cut equity settlement times in half, from two days after a trade is placed (T+2) down to one day (T+1).
Speeding up settlement times is a welcome move, one that will significantly boost market efficiency and reduce systemic and operational risks. But is Tenev right? If T+1 is good, wouldn't instantaneous settlement be even better?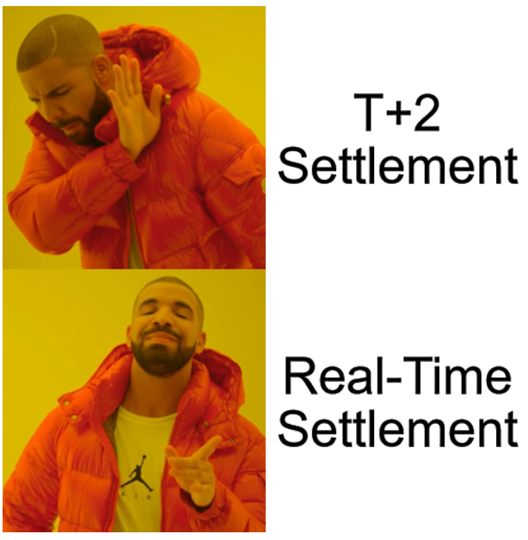 This Week In ETFs
2.26.2021
This Week In ETFs
Week Of Feb. 22-26, 2021
Performers: As energy prices rose, oil stocks ETFs gained. Meanwhile, disruptive tech ETFs fell.

Flows: Core S&P ETFs brought in the most inflows. Gold and broad bond ETFs saw the biggest outflows.

Fast Fact: We look at the ETFs with the highest and lowest 10-year annualized performance.

Launches & Filings: Several new ESG ETFs launched this week, while ETFMG filed for a U.S. companion to MJ.

ETF All-Stars
2.25.2021
Top 10 Space Stocks:
Space Stocks Take Off On New ETF Filing
On January 13, the issuer behind the $26.6 billion ARK Innovation ETF (ARKK) and the $12.0 billion ARK Genomic Revolution ETF (ARKG) registered to launch its next fund: the ARK Space Exploration ETF (ARKX).
The fund won't launch for a while yet. But in the weeks since ARKX's filing, share prices for the purest-play space stocks have shot up. Year-to-date, broadband satellite makers ViaSat (VSAT), Loral Space & Communications Inc (LORL), and Gilat Satellite Networks (GILT) have risen 64%, 105%, and 135%, respectively; while commercial spaceflight company Virgin Galactic (SPCE) is up 86%.
We take a look at the ETF All-Stars Space Select Top 10 for context clues aobut what names the new fund might hold.

5 Questions With...
2.24.2021
5 Questions With Rachel Robasciotti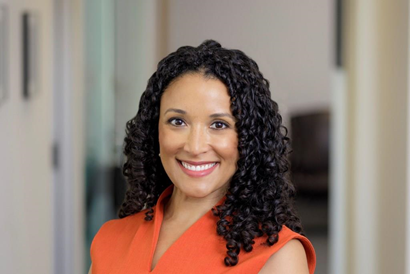 In the ETF space, "impact investing" is easier said than done. Any issuer can use ESG rankings to screen out objectionable stocks. But real impact investing—that is, making a quantifiable difference with your dollars—often requires far more expertise and engagement resources than many providers are able or willing to devote.
Enter Rachel Robasciotti, one of the leading experts on social justice investing. Robasciotti is the founder and CEO of Adasina Social Capital, which launched the Adasina Social Justice All Cap Global ETF (JSTC) late last year. In today's webinar, we'll talk shop with Robasciotti about the ins and outs of social justice investing, including how it differs from most other ESG approaches and what impact can really be achieved in an ETF vehicle.
Don't miss "ETF Storytellers: Rachel Robasciotti" today at 1 PM ET/12 PM CT. (*Please note the special time for our webcast this week!)
The Market Lens
2.23.2021
The Custom Basket Game Changer
Earlier this month, Natixis became the first of the NTA ETFs to gain the SEC's approval for the use of custom creation/redemption baskets. Days later, Blue Tractor and Invesco got the greenlight, too.
It's no exaggeration to say that custom baskets are a game-changer; they've certainly proved so for transparent active ETFs.
Now that NTA ETFs can use custom baskets too, the mechanical edge that transparent ETFs had retained over their competition has been eliminated. We're left with a real horse race now, between the traditional ETF structure that once disrupted the entire mutual fund industry; and the next-gen structure that mutual fund issuers hope will disrupt the ETF industry right back.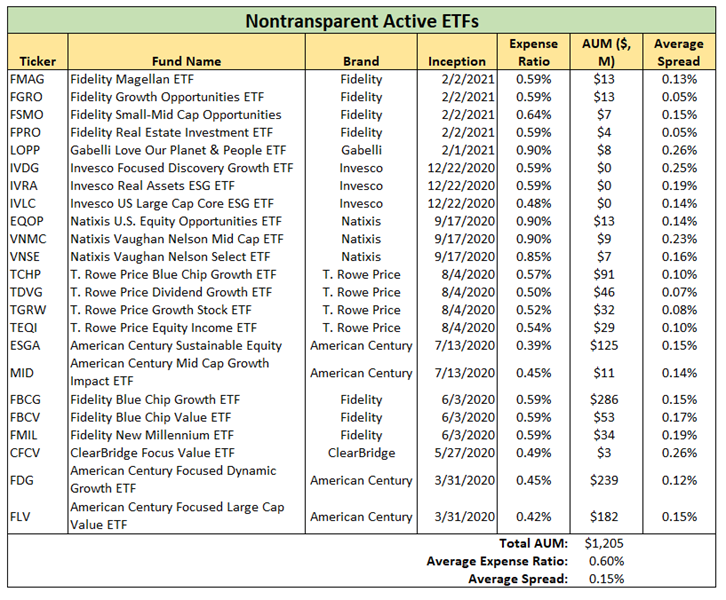 This Week In ETFs
2.19.2021
This Week In ETFs: Week of Feb. 15-19, 2021
Commodity producers, like COPX, led the week's top performers, while several clean energy ETFs pulled back.
S&P 500 ETFs saw the biggest 5-day inflows, while several broad bond ETFs saw significant outflows.
ZROZ is the ETF with the highest duration, while PVI has the smallest duration.
More than a dozen new ETF filings; plus the first physical bitcoin ETF launches in Canada.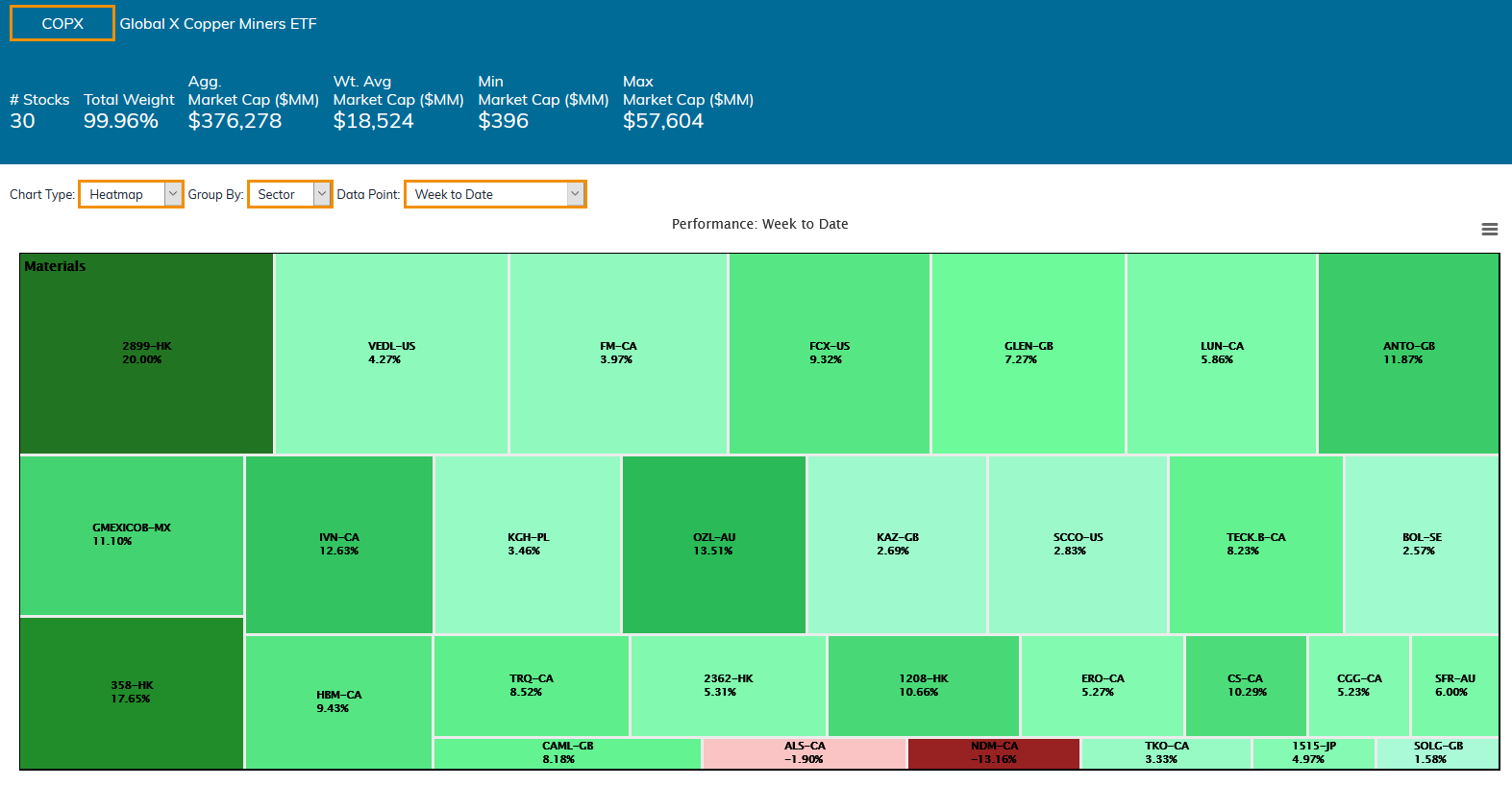 ETF All-Stars
2.18.2021
Top 10 Blockchain Stocks: Blockchain Goes Mainstream
In just a few short years, blockchain has grown up, moving from pie-in-the-sky idea to mainstream tech. Far from the start-ups that dominated the space when the first U.S. blockchain ETF launched in 2018, our ETF All-Stars® Blockchain Select Top 10 List reveals a diverse set of large caps with institutional knowledge now throwing their weight behind the transformative technology.

5 Questions With...
2.17.2021
5 Questions With John Davi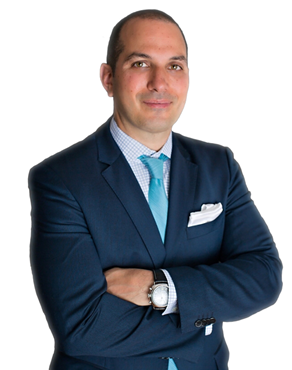 John Davi is the CEO and CIO of Astoria Portfolio Advisors, a sub-advisory shop that offers research-driven investment management strategies, including ETF managed portfolios, for RIA clients. He has more than 20 years of experience in the institutional world, including several years leading Morgan Stanley's Institutional ETF Content Group.
In today's webinar, "Anatomy of a Rebalance: John Davi," Davi will walk through his firm's latest rebalance, highlighting some of the research that guided key allocation changes. Recently, we caught up with Davi to learn more about his approach to rebalancing, as well as get some tips and tricks.
"Anatomy of a Rebalance: John Davi" starts today at 12 PM Eastern.
This Week In ETFs
2.12.2021
This Week In ETFs: Week of Feb. 8-12, 2021
Blockchain and cannabis are the week's top performers, while several single country ETFs pulled back.
S&P 500 ETFs and 2 ARK funds saw the biggest 5-day inflows, while precious metals and certain sector ETFs saw significant outflows.
CNBS is the ETF at the largest % above its 200-day SMA, while VIXY is the largest % below.
Lots of new filings this week, including another proposed bitcoin ETF from Bitwise.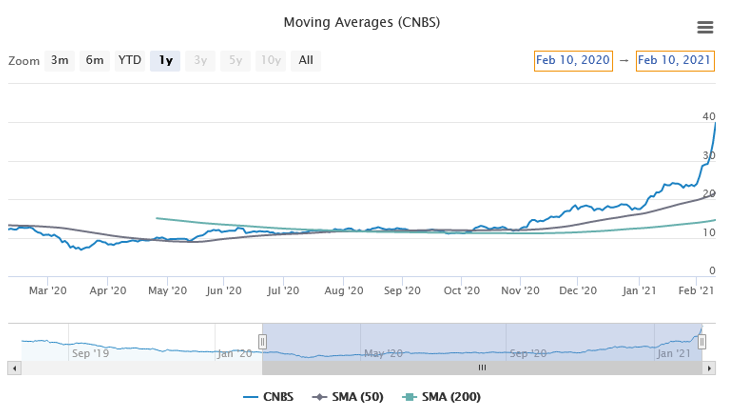 ETF All-Stars
2.11.2021
Top 10 Clean Energy Stocks:
Looking Beyond Lofty Returns

As compelling as the investment case for clean energy is, it's easy to get swept up in the story and lose track of fundamentals. While, as a theme, clean energy clearly has long-term growth potential, not every stock within that theme possesses an equally strong balance sheet, and some companies have a brighter future than others—no matter what their share prices today might suggest.
This week, we're digging into the ETF All-Stars® Clean Energy Select Top 10 List. These ten consensus stocks, culled from the equities most widely owned by clean energy ETFs, are mostly what you'd expect: solar panel makers, supplemented turbine manufacturers and next-gen utilities. Performance-wise, they're all through the roof. But is that performance backed up by reality?