RESEARCH TOOLS
Analyze and compare thousands of ETFs and stocks.
Landscape Reports
Understand a portfolio's full story at a glance. Visualize ETFs, select lists of equities and model portfolios across most metrics in our ETF Terminal using heatmaps, histograms and scatter plots.
Data on 2,000+ ETFs and 20,000+ individual securities




Hundreds of metrics on performance, fundamentals, technicals, ETF ownership & more.




Group by asset class, sector, region, and more




Export tables & visualizations in a variety of file formats.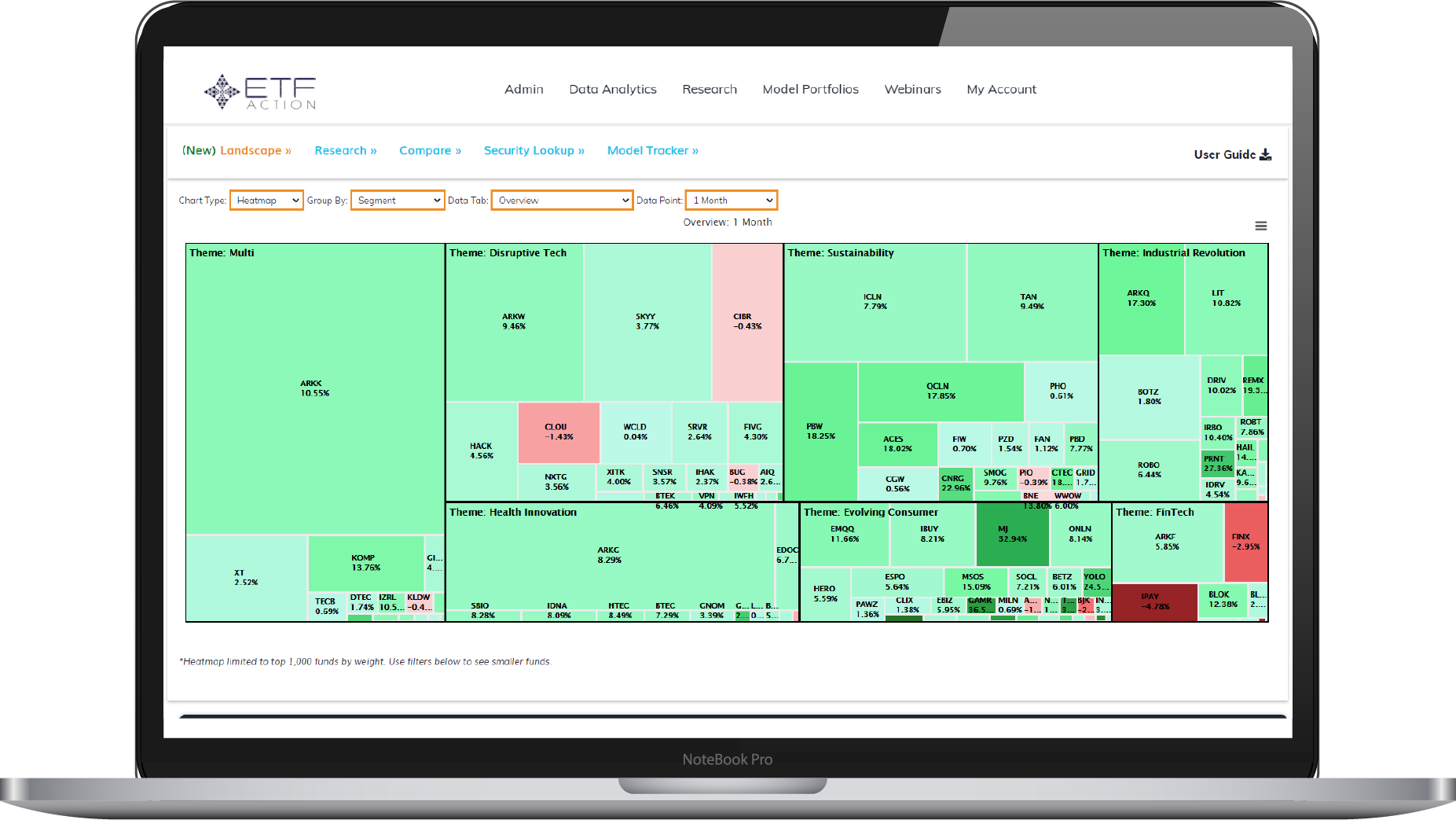 ---
ETF All-Star Select Lists
Use ETFs to spot your next great stock pick. Find which stocks certain thematic or factor ETFs have in common, then capitalize on the consensus view.
Dozens of thematic and factor ETF All-Star Select Top 10 lists




Data culled from 140+ thematic ETFs and 610+ factor ETFs




Find innovative picks in online retail, eSports, cannabis, genomics, clean tech and more




Full-site integration (Dashboard, Terminal, and more)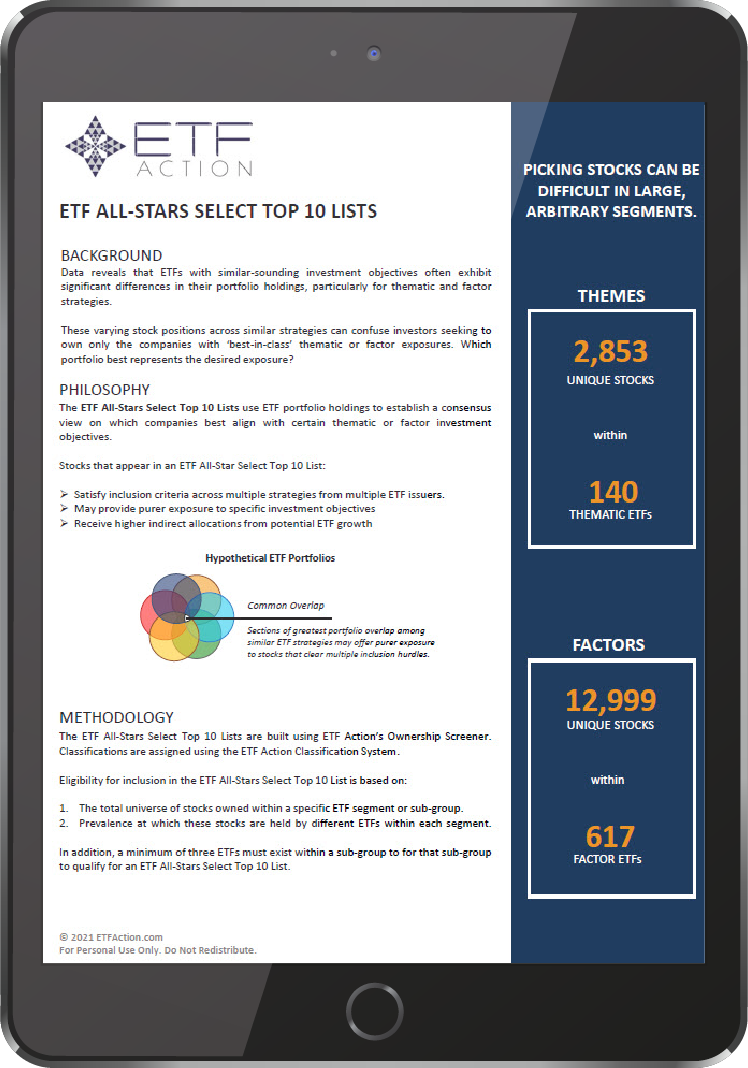 ---
ETF Overlap Analyzer
Don't overload on certain risk exposures. See ETF overlap at a glance and know if your portfolio holds too much of a good thing.
Compare holdings for up to 10 ETFs at once




See at a glance which stocks are most widely held, or unique names




Matrix drills into each ETF's exposure relative to the others




Export tables & visualizations in a variety of file formats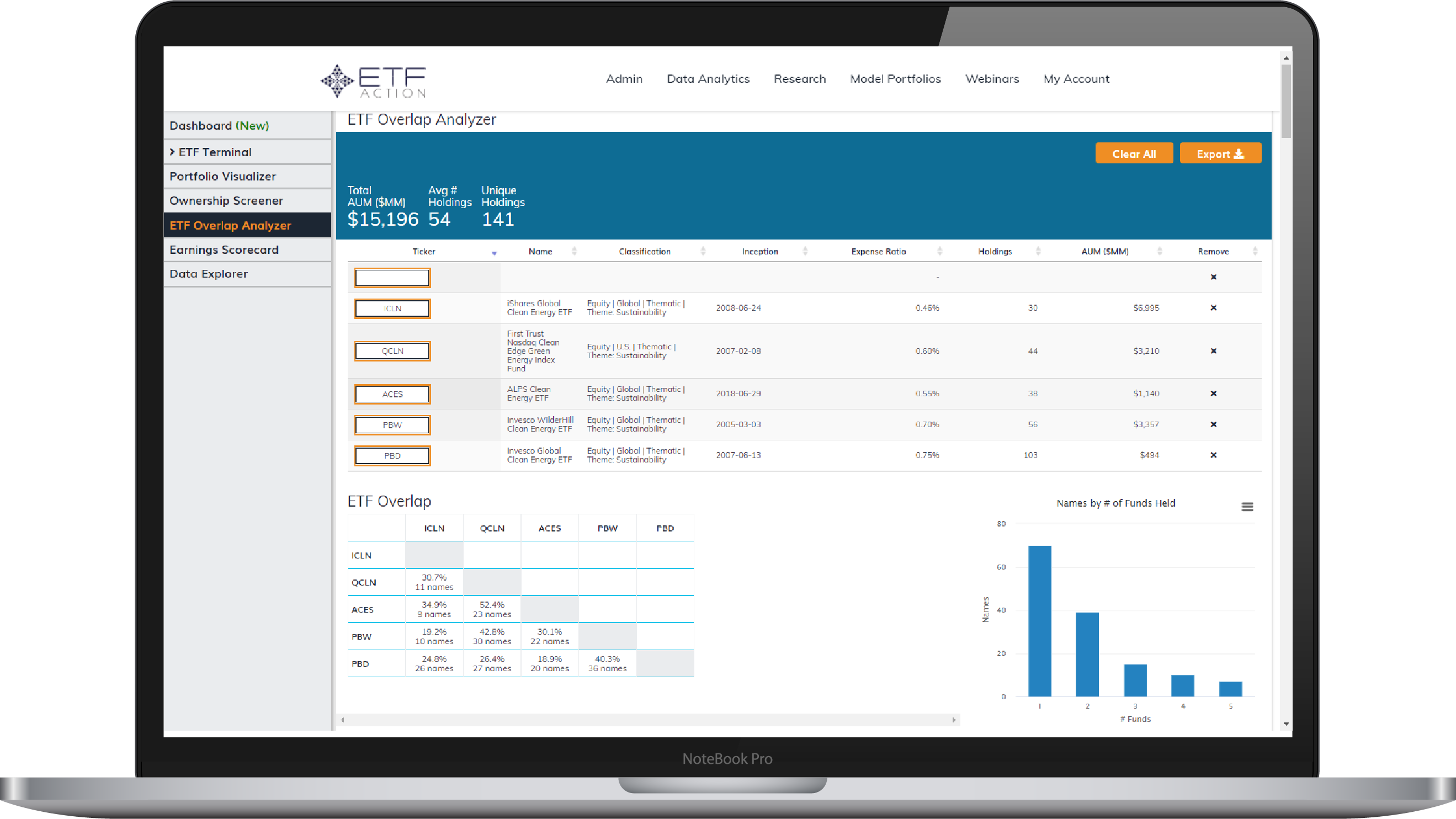 Security Lookup
Streamline bottom-up investment research. Uncover which ETFs hold outperforming stocks with the Security Lookup tool.
Search a list of up to 20 stocks at once




Drill into ETF ownership, stock by stock




Uncover how much of a stock's shares are currently held by ETFs




Organize by percentage overlap and market value for total picture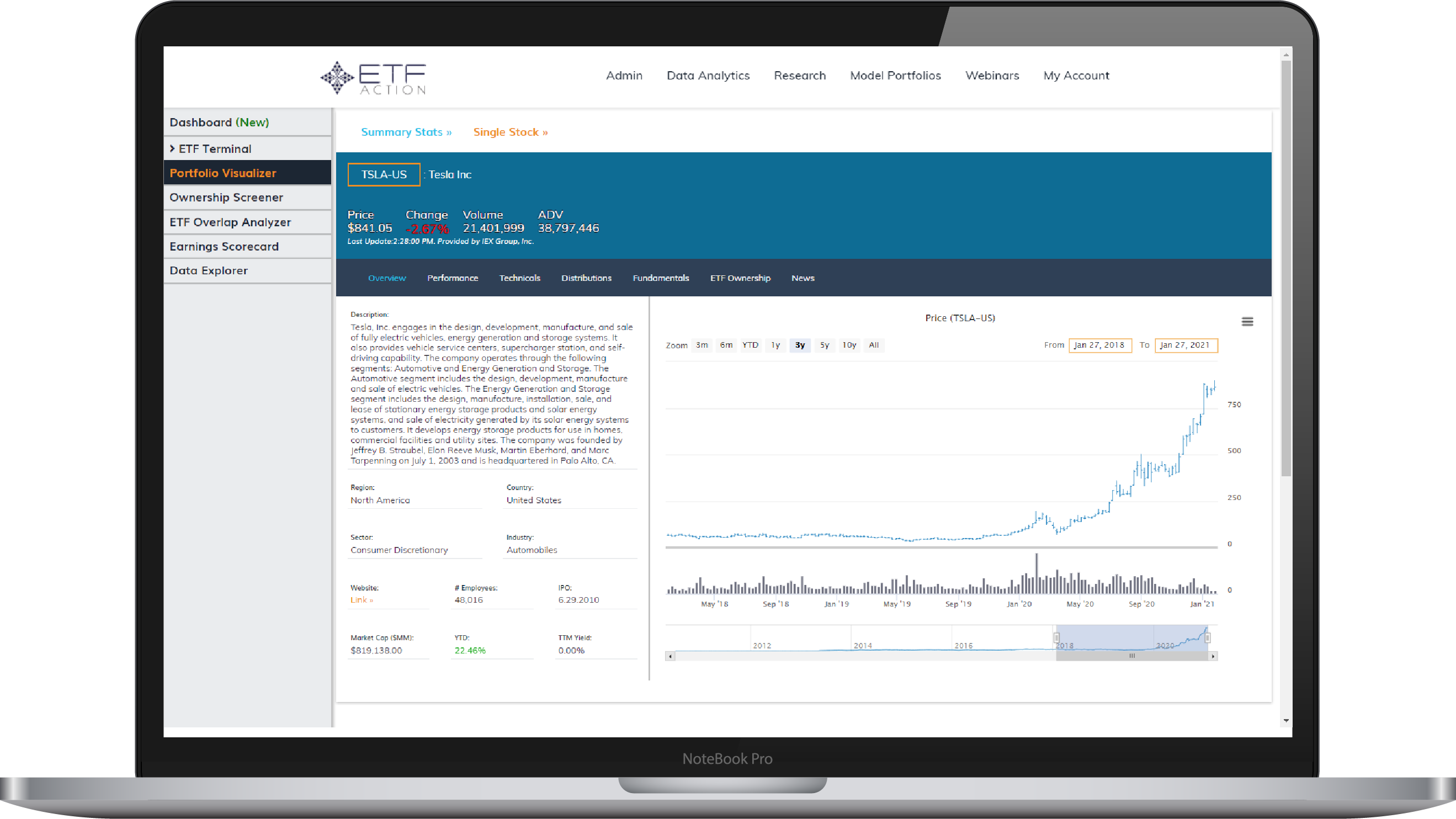 Discover the ETF Action platform for yourself.
Sign up for your free, 2-week trial today.