In The News
2.23.2021
Electric vehicle firm Lucid Motors to go public in $11.8 billion blank-check merger - CNBC
"The deal between Newark, California-based Lucid and Churchill Capital Corp IV is the largest in a series of such tie-ups involving EV companies and blank-check firms, also known as a special purpose acquisition companies, of SPACs."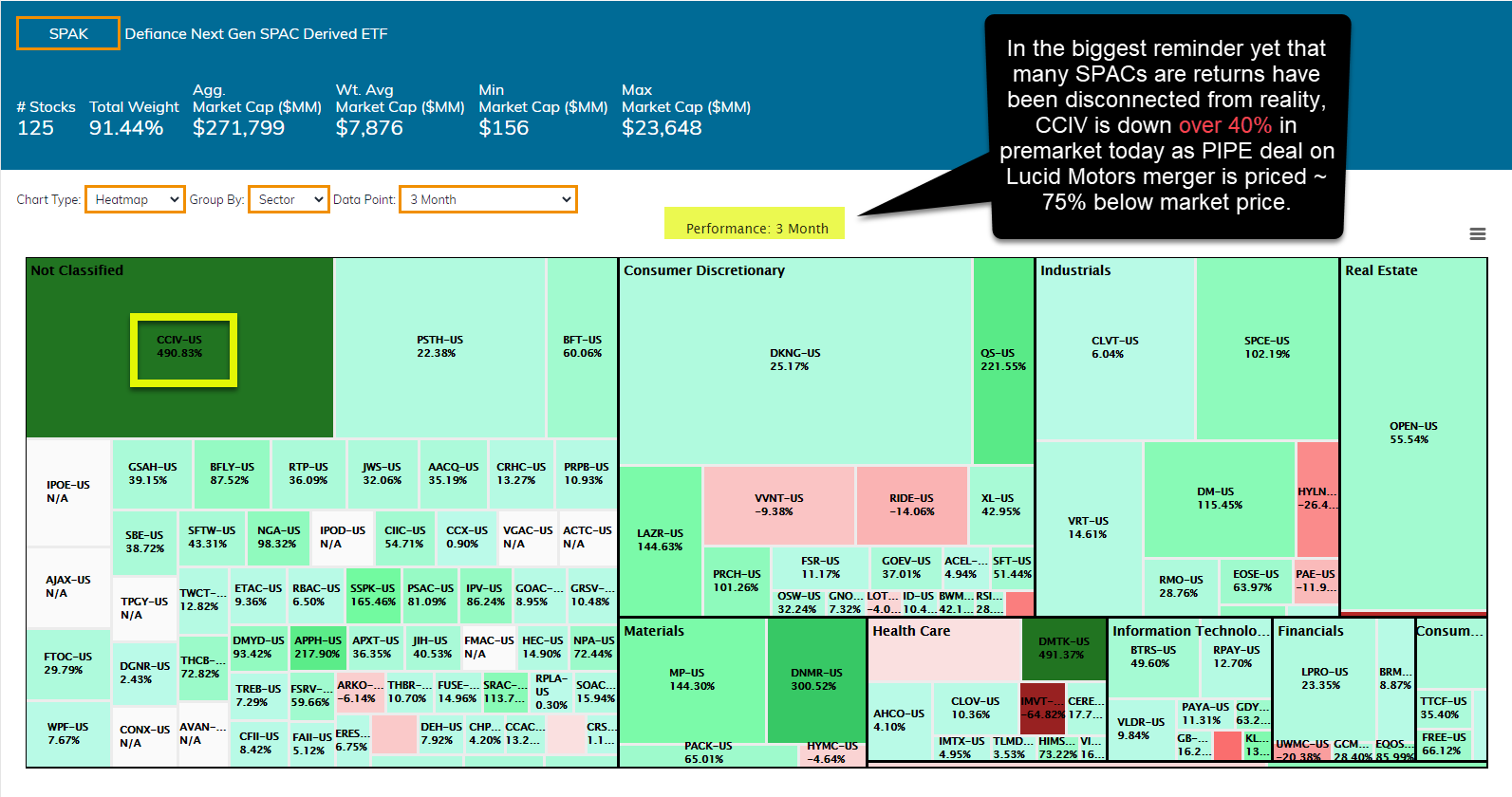 Bond ETFs of Every Flavor Hammered by Building Inflation Bets - Bloomberg
"Exchange-traded funds across the bond spectrum are bleeding assets as investors brace for higher inflation."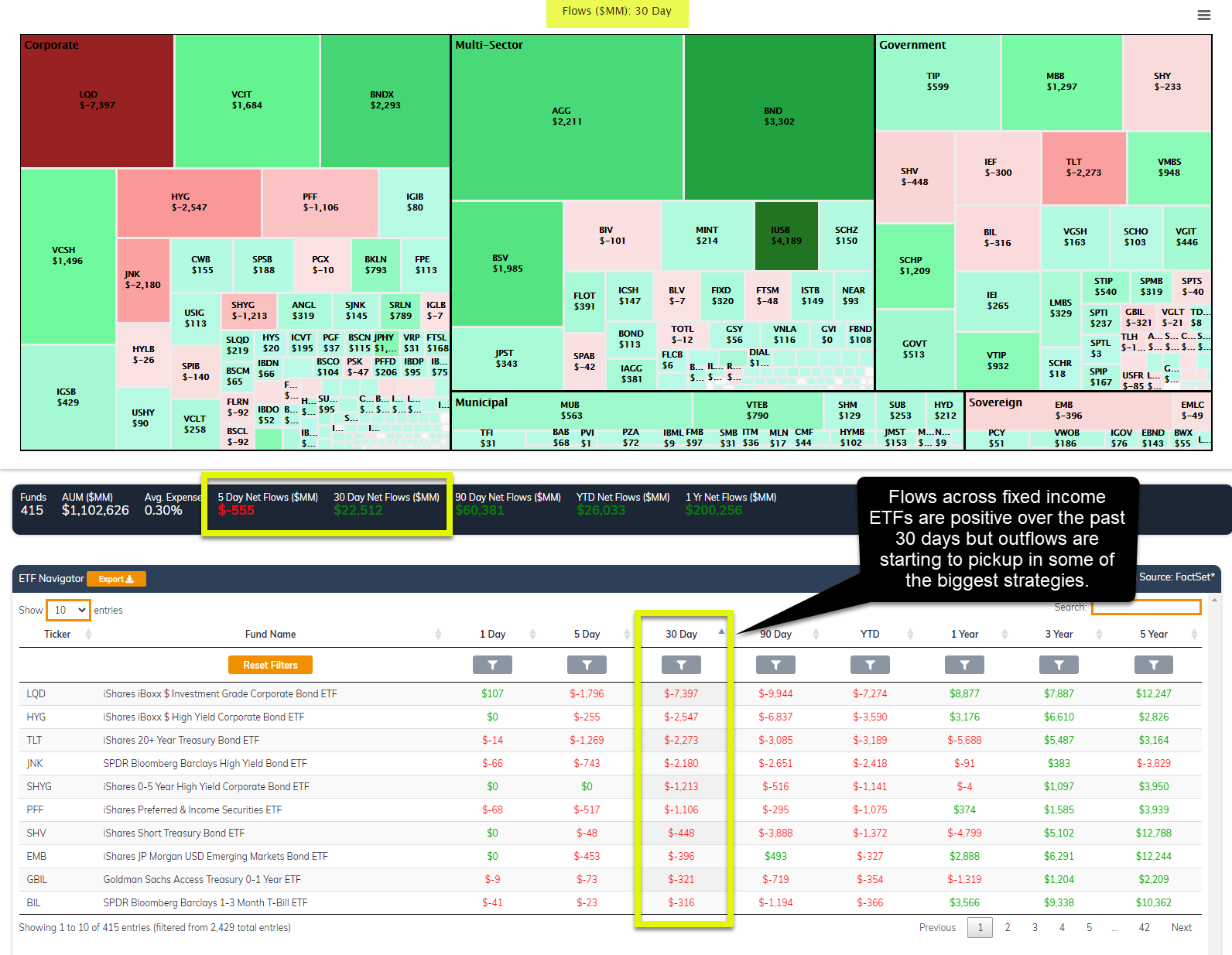 Investors Are Leaving Cloud Stocks for Cheaper Enterprise Plays - Barron's
"Cloud-focused exchange-traded funds, such as WisdomTree Cloud Computing Fund (WCLD), First Trust Cloud Computing (SKYY), and Global X Cloud Computing (CLOU) are down between 2% and 3%."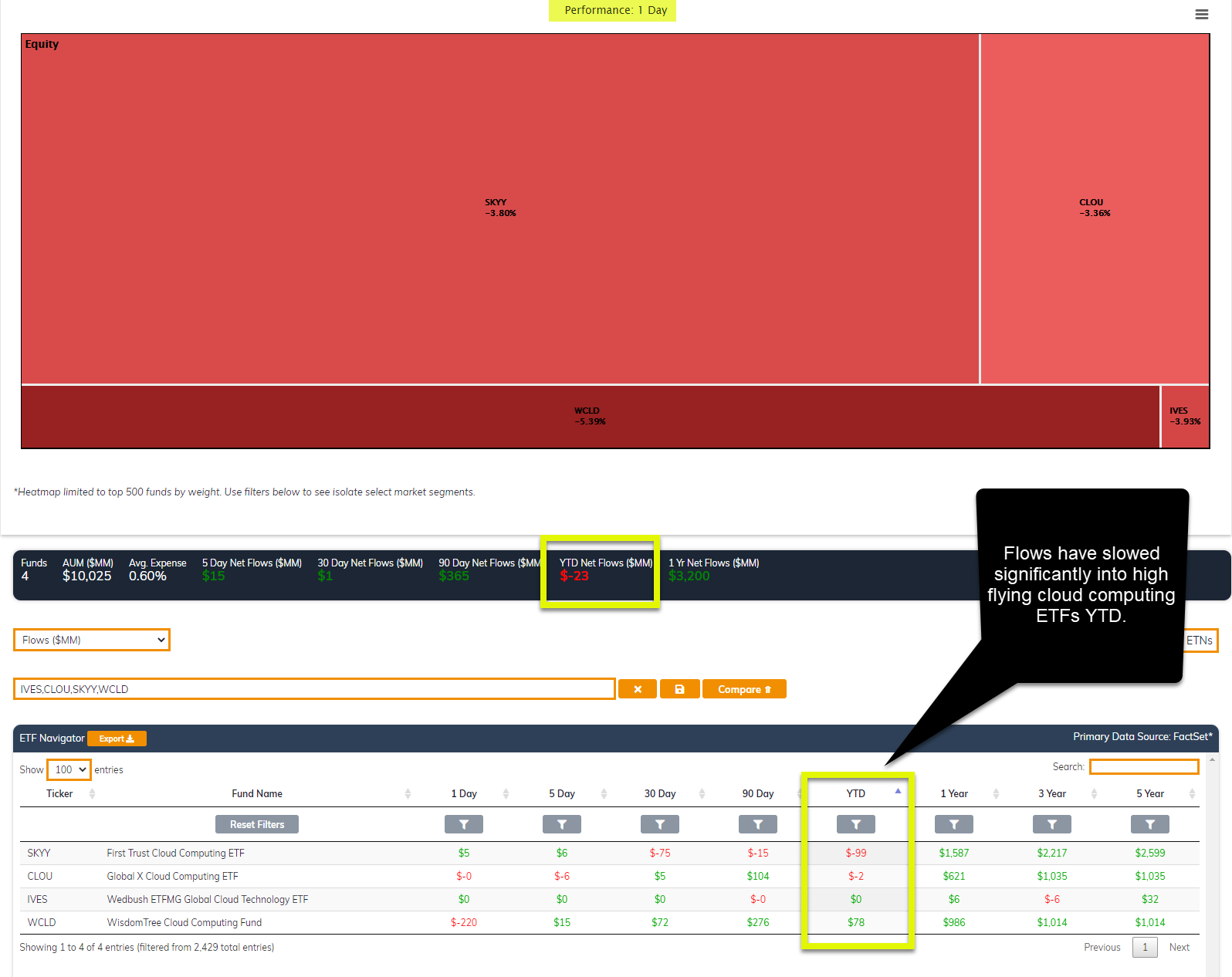 For Stocks, This Bond Selloff Isn't Like the Others - WSJ
"The latest market gyrations are being driven by "real" rates rather than simply by inflation expectations. Investors may need to reassess their portfolios."