A data & research platform built by financial professionals.
For financial professionals.
ETF Action was designed around a singular vision: To simplify and expand investment research using ETFs.
To keep up with today's markets, you need a platform that's fast, reliable, and intuitive to use. One that has all the data you need in one place. That goes wherever you do.
We built ETF Action to be that solution—the one we wished we had. Learn how our powerful platform can work for you.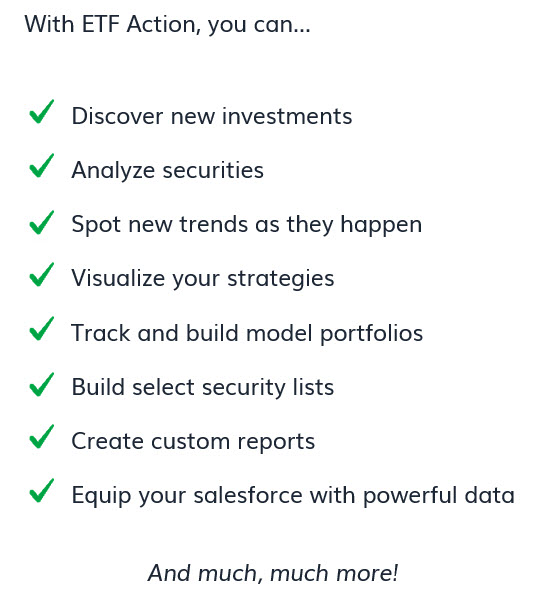 Fast, reliable, and intuitive tools.
ETF Terminal
Your home base for ETF research.
Analyze and compare 2,000+ ETFs and 20,000+ individual stocks across thousands of metrics, including performance, composition, fundamentals, technicals and more.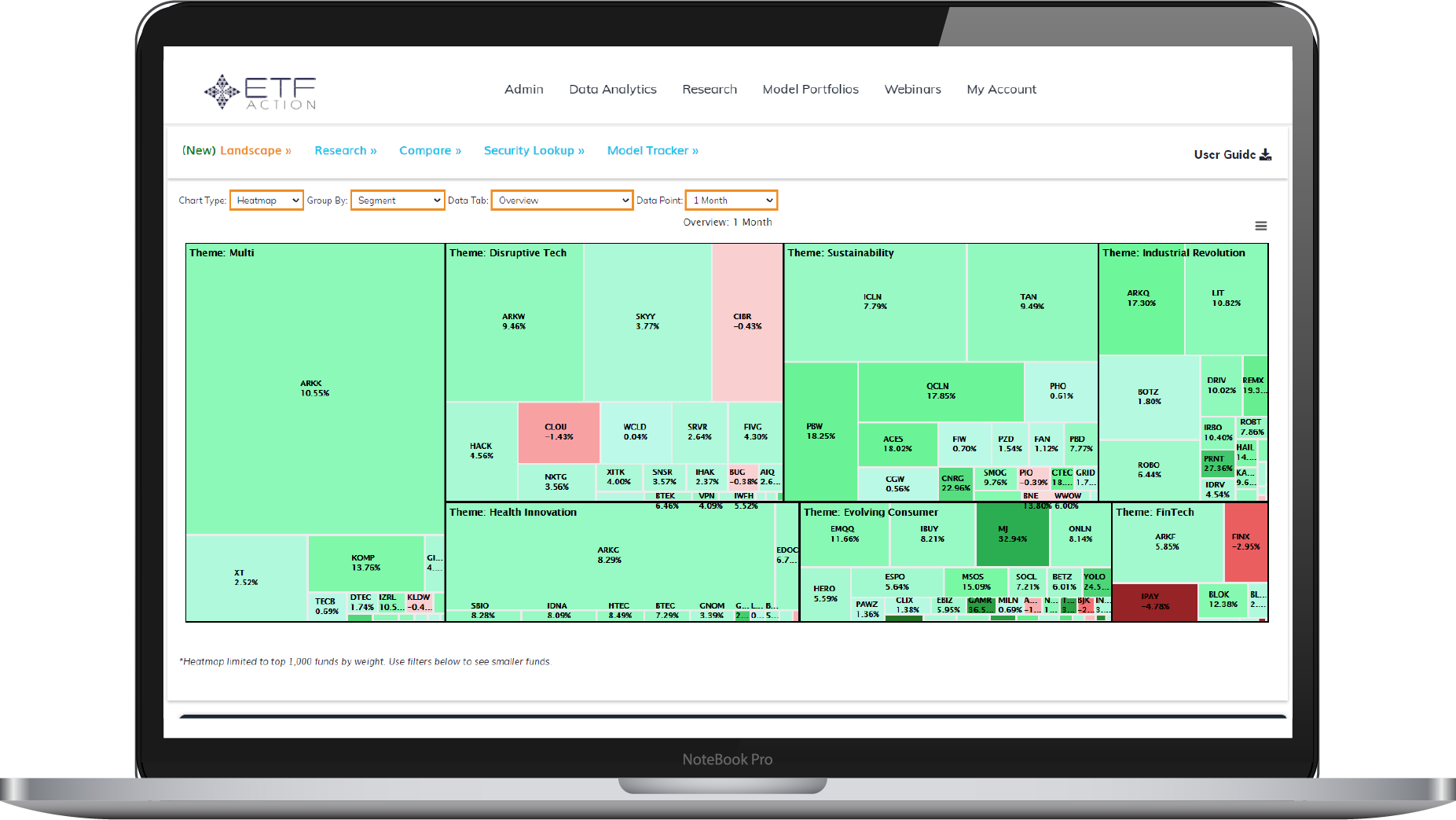 ---
ETF Research
Leverage expert insights.
Keep up with trends and spot new opportunities with our market analyses, ETF Playbooks, ETF All-Stars® Select Lists, and more.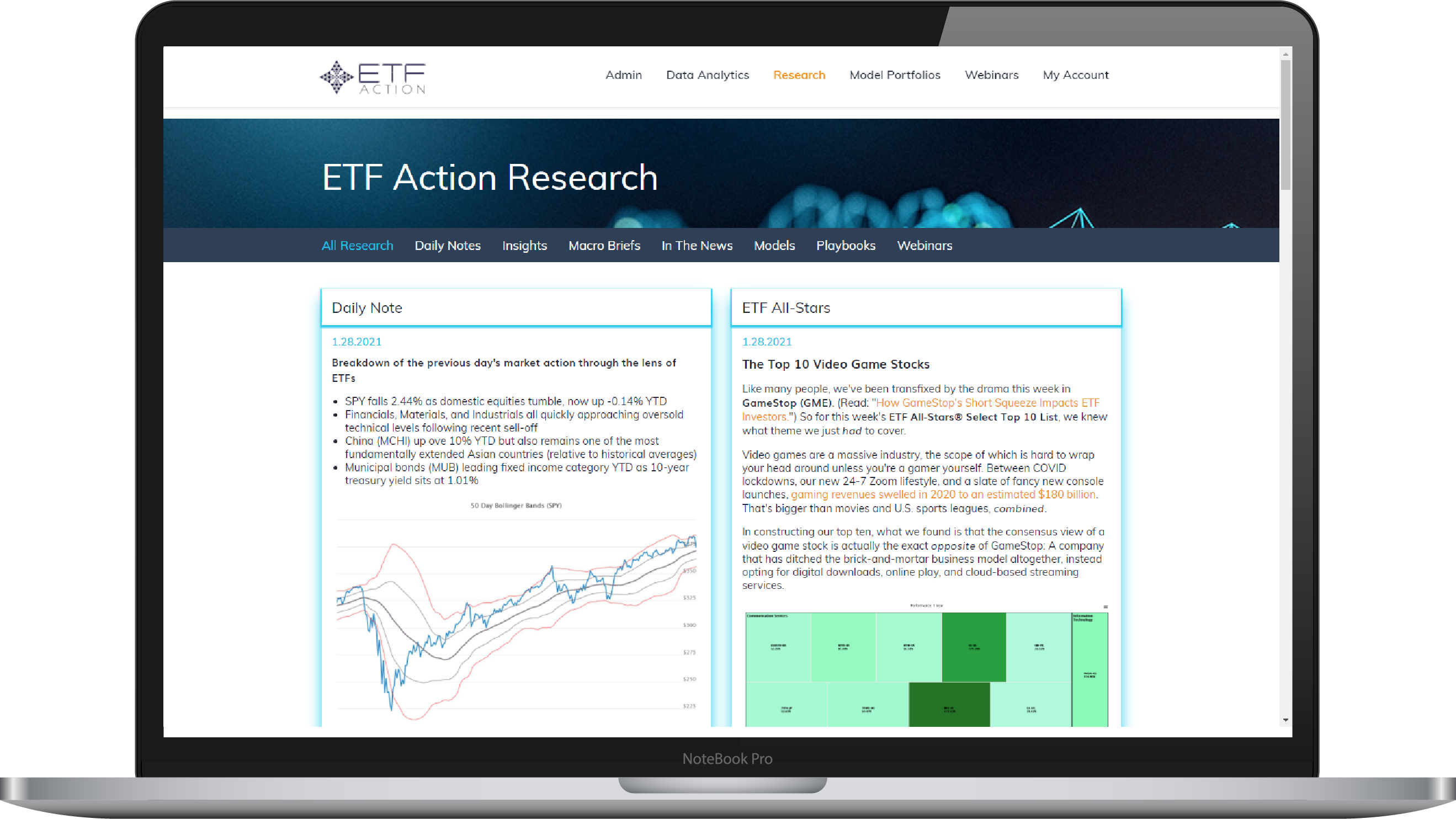 ---
Model Portfolios
Build and track your unique strategies.
Create, monitor, and manage your own model portfolios. Or explore ETF Action's Active Index Model (AIM) Portfolio series.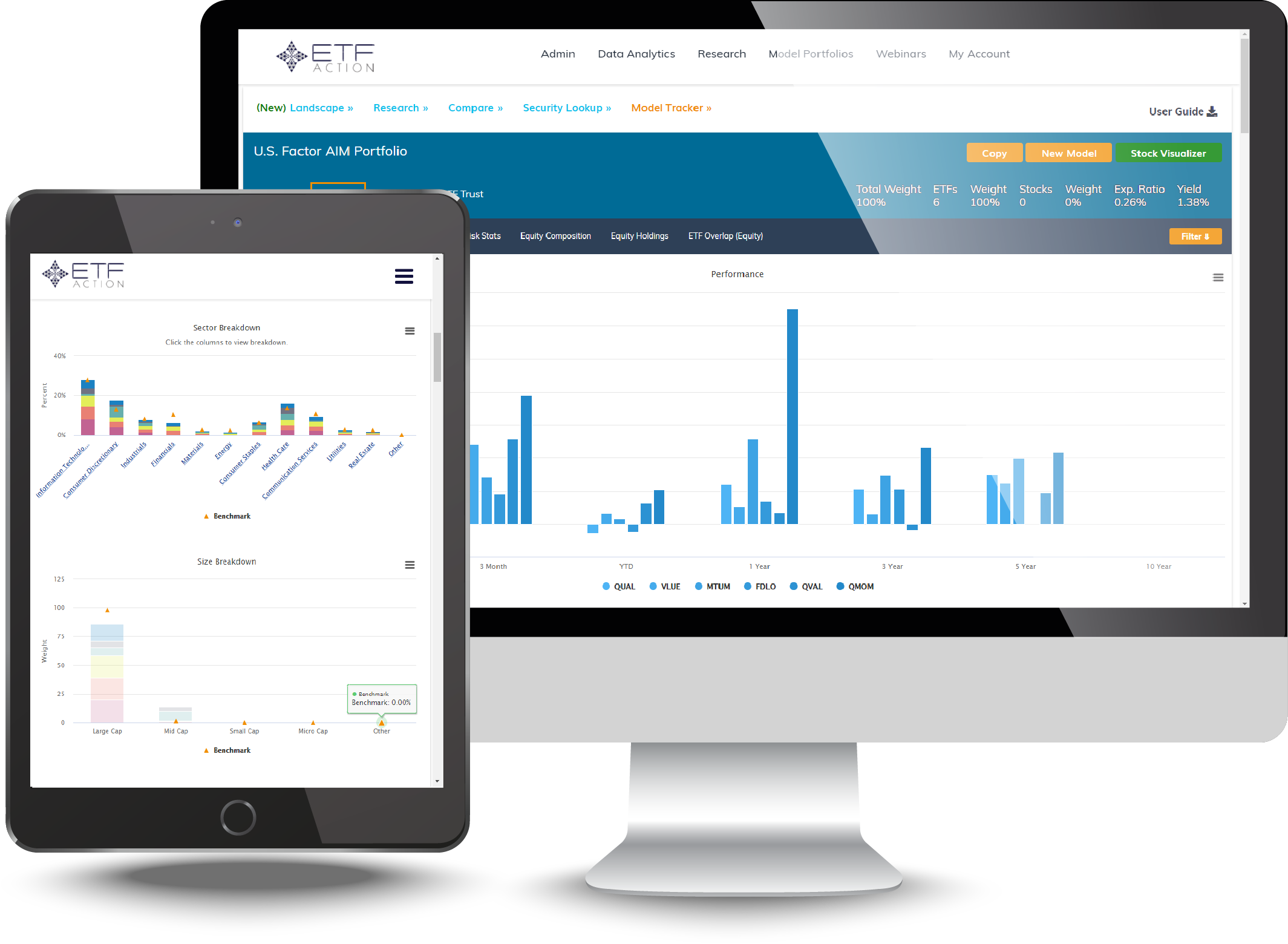 Discover the ETF Action platform for yourself. Sign up for your free, 2-week trial today.
FEATURED RESEARCH
U.S. Size & Style Playbook
8.7.2022
An overview of the broad U.S. Size & Style ETF landscape - Performance, Flows, Valuations, Earnings, & Technicals.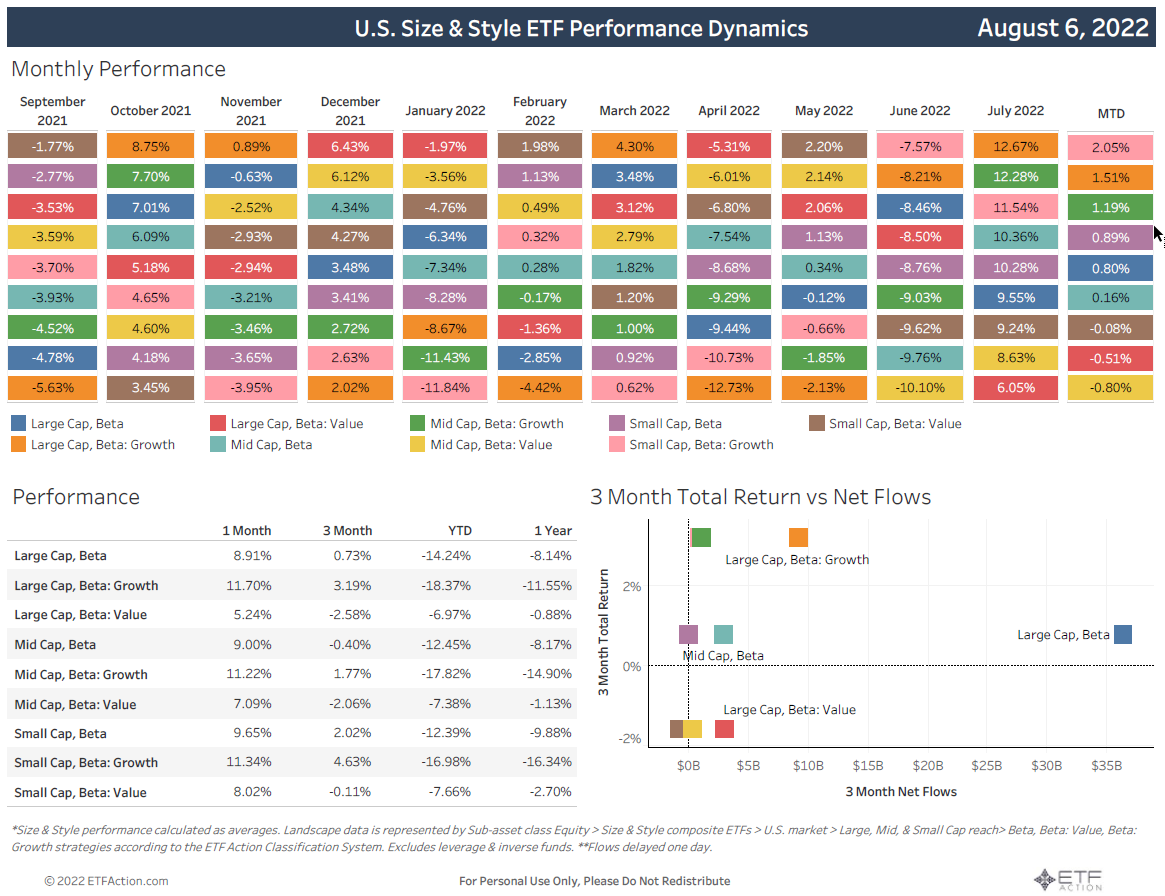 Macro Brief: EIA Petroleum Status Report
8.3.2022
For the week ended July 29, U.S. crude oil refinery inputs decreased 174K barrels per day to 15.9 million barrels, U.S. crude oil inventories and distillate inventories rose while gasoline inventories decreased. The national average retail regular gasoline price fell to $4.192