Conserve time, cost and resources for research.
ETF NAVIGATOR
No more hunting across platforms for the metrics you need. Visualize, compare and evaluate all relevant investment data in one place: performance, flows, macroeconomic trends, earnings estimates, and more.
View data on 2,000+ ETFs and 20,000+ stocks.




Hundreds of metrics on performance, fundamentals, technicals & more.




Robust classification system enables quick, intuitive filtering.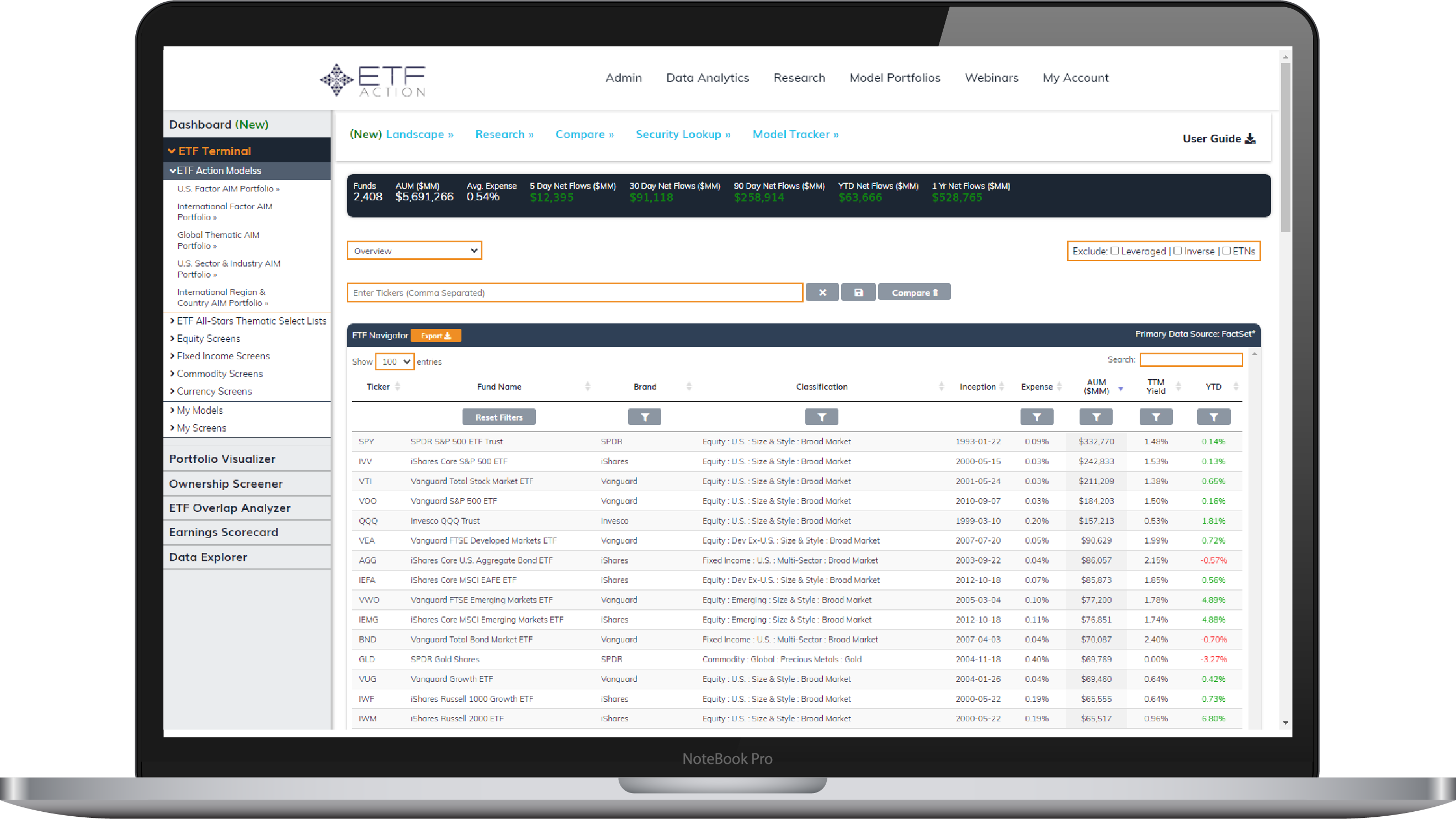 ---
MODEL PORTFOLIOS
Easily integrate your home office's ETF select lists, model portfolios and approved security lists right into the ETF Action platform.
Analyze hundreds of metrics, including live pricing, holdings, performance, risk, and composition.




Compare portfolio performance against any ETF benchmark.




View lists and your research side-by-side in the same platform.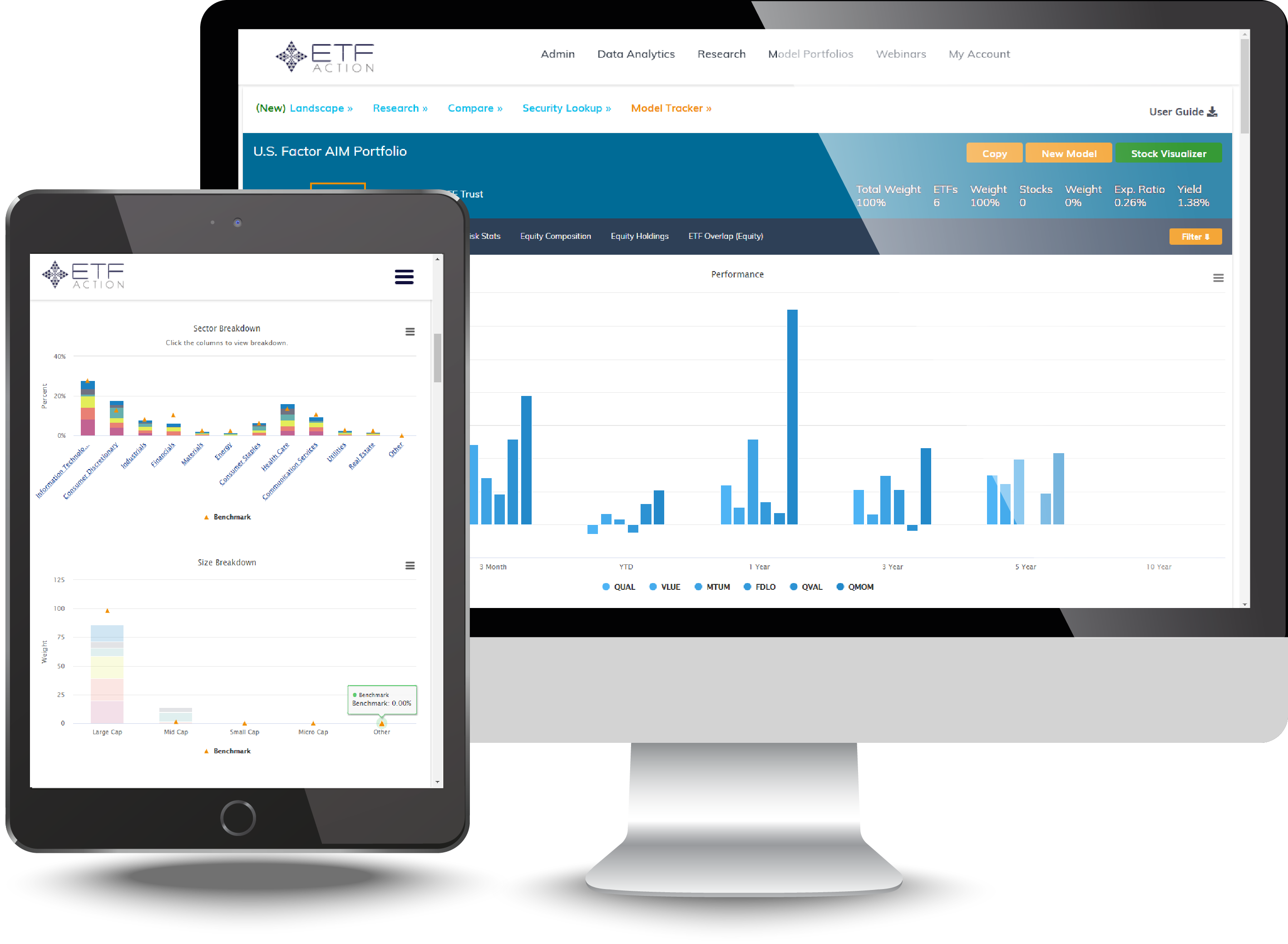 ---
CUSTOM REPORTS
Share your insights with advisors and other team members with clean, personalized reports. Generate factsheets and comparisons for advisors; or build dataset and market outlooks for the home office.
White-labelled reports bear your company's logo, disclosures and other personal touches.




Compare up to five ETFs at once.




Craft personalized messages to guide conversations.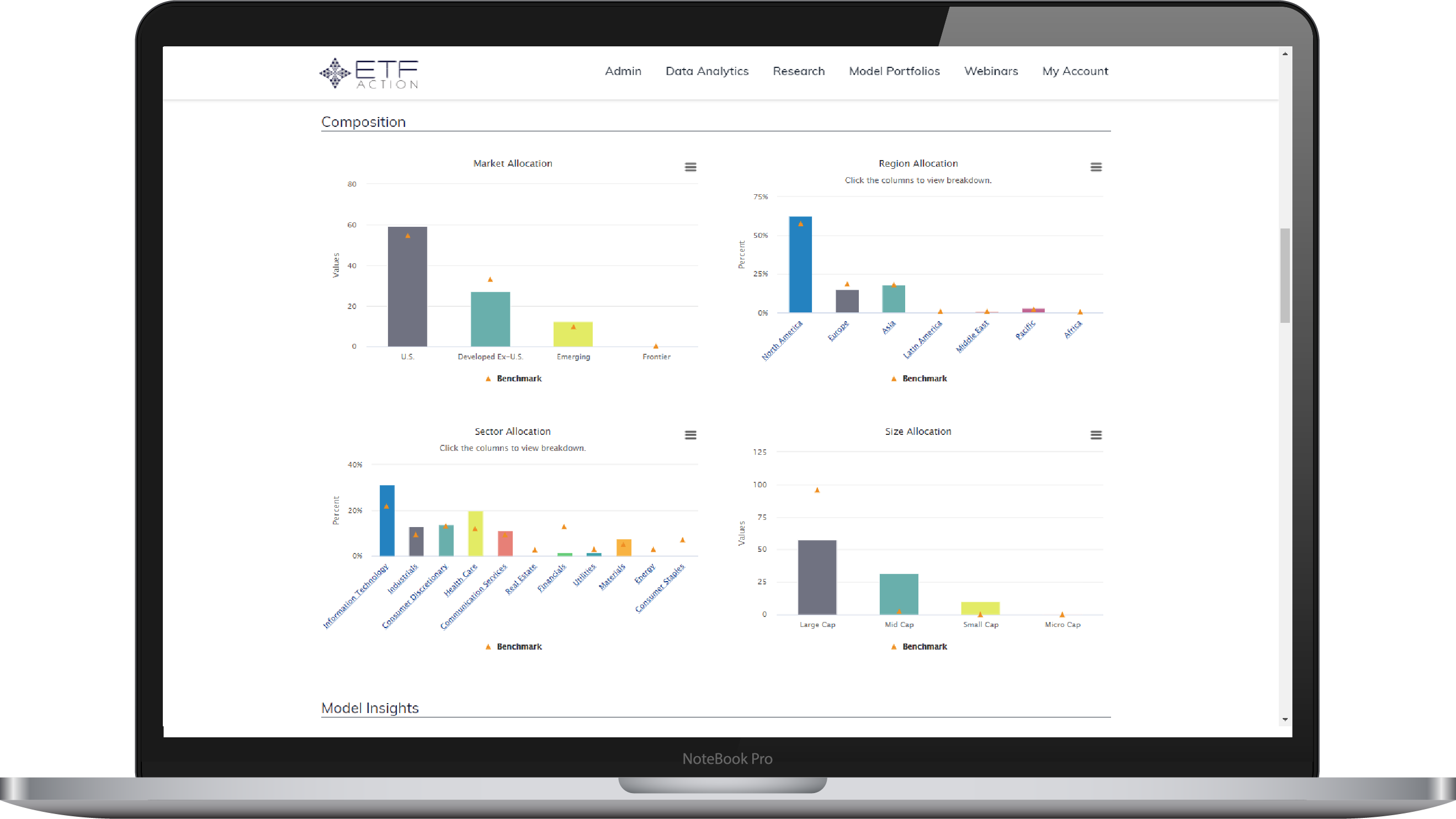 Discover the ETF Action platform for yourself.
Sign up for your free, 2-week trial today.