Spot new investment opportunities with institutional-quality research tools.
ETF TERMINAL
In just a few clicks, find out how any investment is behaving and why. Evaluate stocks and ETFs on historical performance, holdings, technical signals, earnings estimates and more.
Data on 2,000+ ETFs and 20,000+ stocks




Robust classification system allows for quick, intuitive and highly specific filtering




Export data and tables to a variety of file formats, or view right from the cloud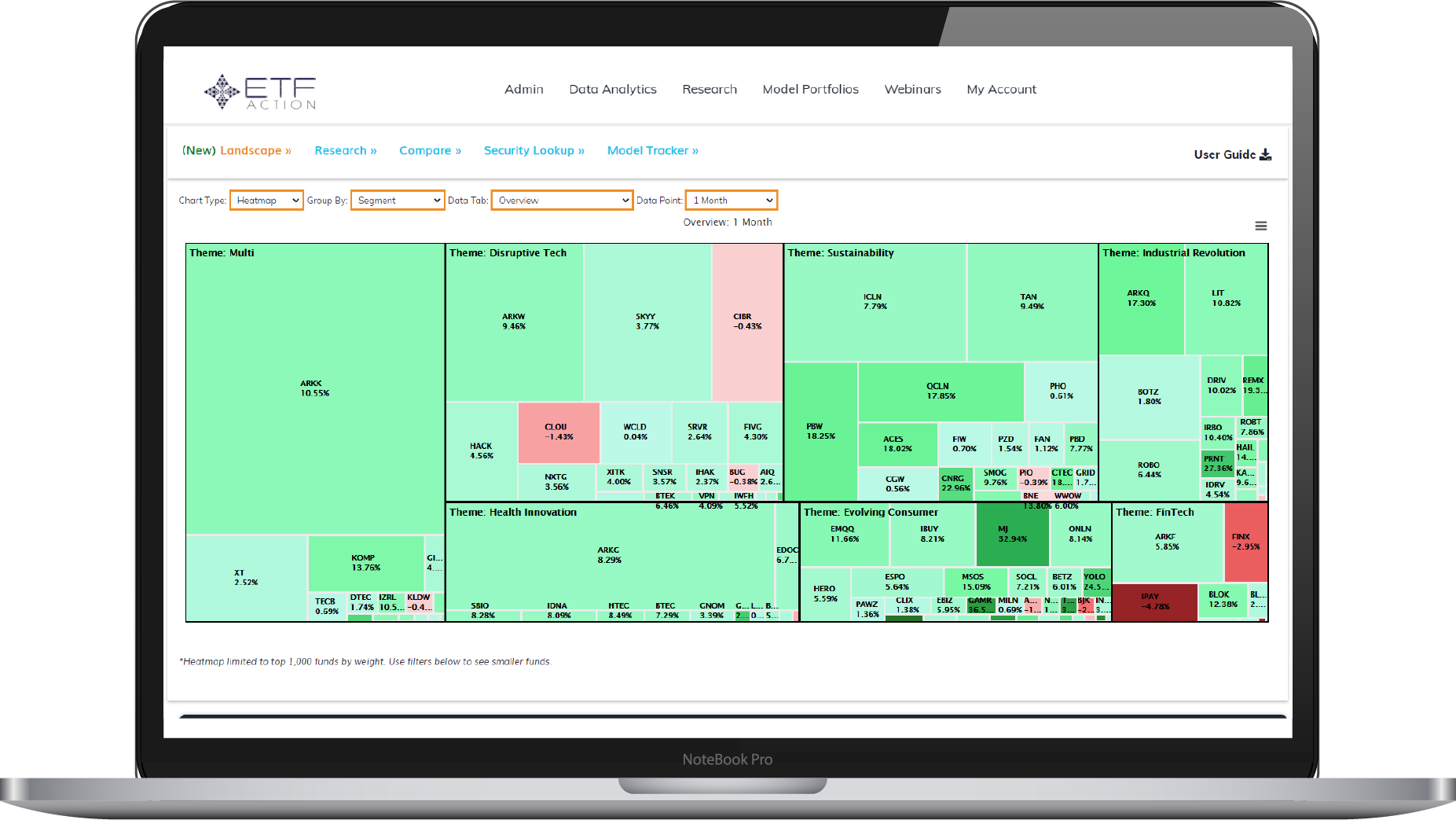 ---
ETF OVERLAP ANALYZER
Identify ETFs with unique exposures, or spot tax-loss harvesting opportunities between highly correlative funds.
Compare holdings for up to 10 ETFs at once




See at a glance which stocks are most widely held and which are unique




Export tables & visualizations in a variety of file formats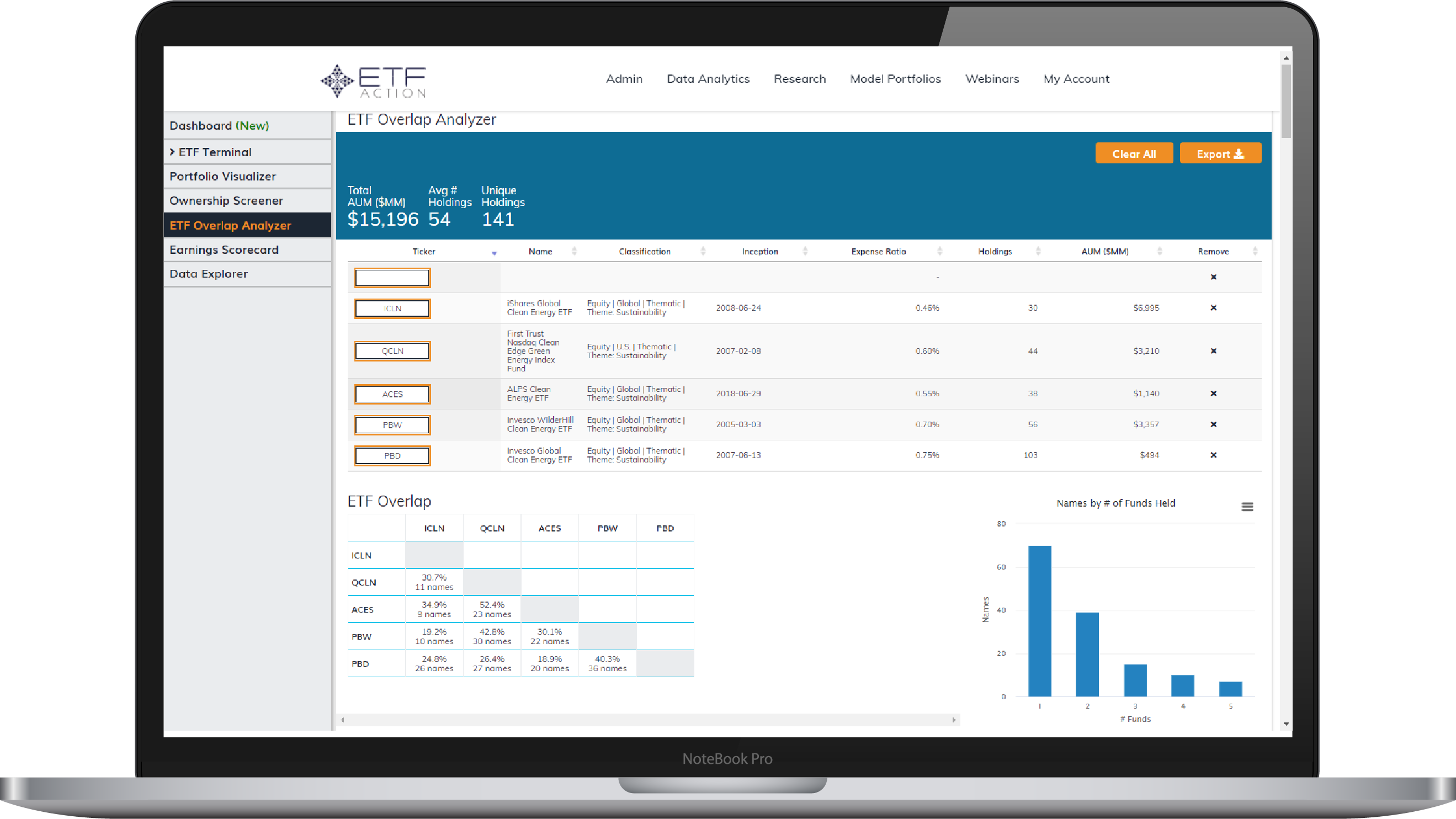 ---
ETF ALL-STAR SELECT LISTS
Use ETFs to spot your next great stock pick. Find which stocks certain thematic or factor ETFs have in common, then capitalize on the consensus view.
Dozens of thematic and factor ETF All-Star Select Top 10 lists




Data from 140+ thematic ETFs and 610+ factor ETFs




Find innovative picks in online retail, eSports, cannabis, genomics, clean tech and more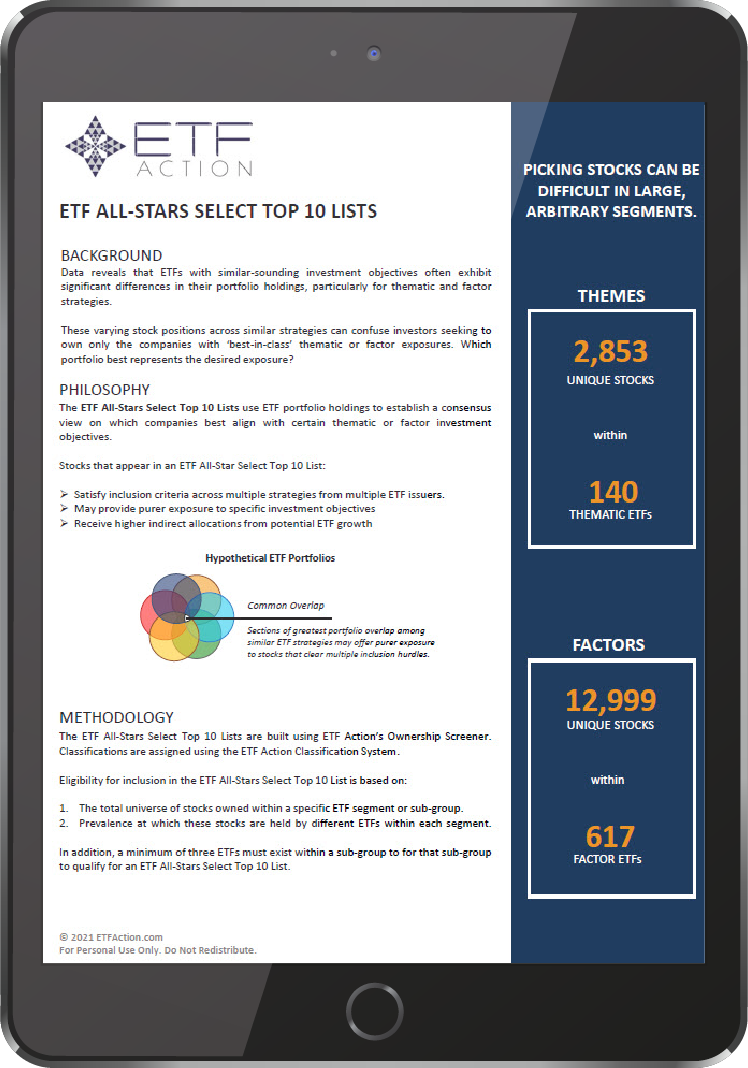 ---
STOCK VISUALIZER
Understand a stock's full story at a glance. Evaluate equities on performance, fundamentals, technicals, distributions, ETF ownership and more, all in just a few clicks.
Data on 20,000+ individual stocks




Hundreds of metrics on performance, fundamentals, technicals, ETF ownership & more




Spot leading & laggard stocks & sectors over multiple time frames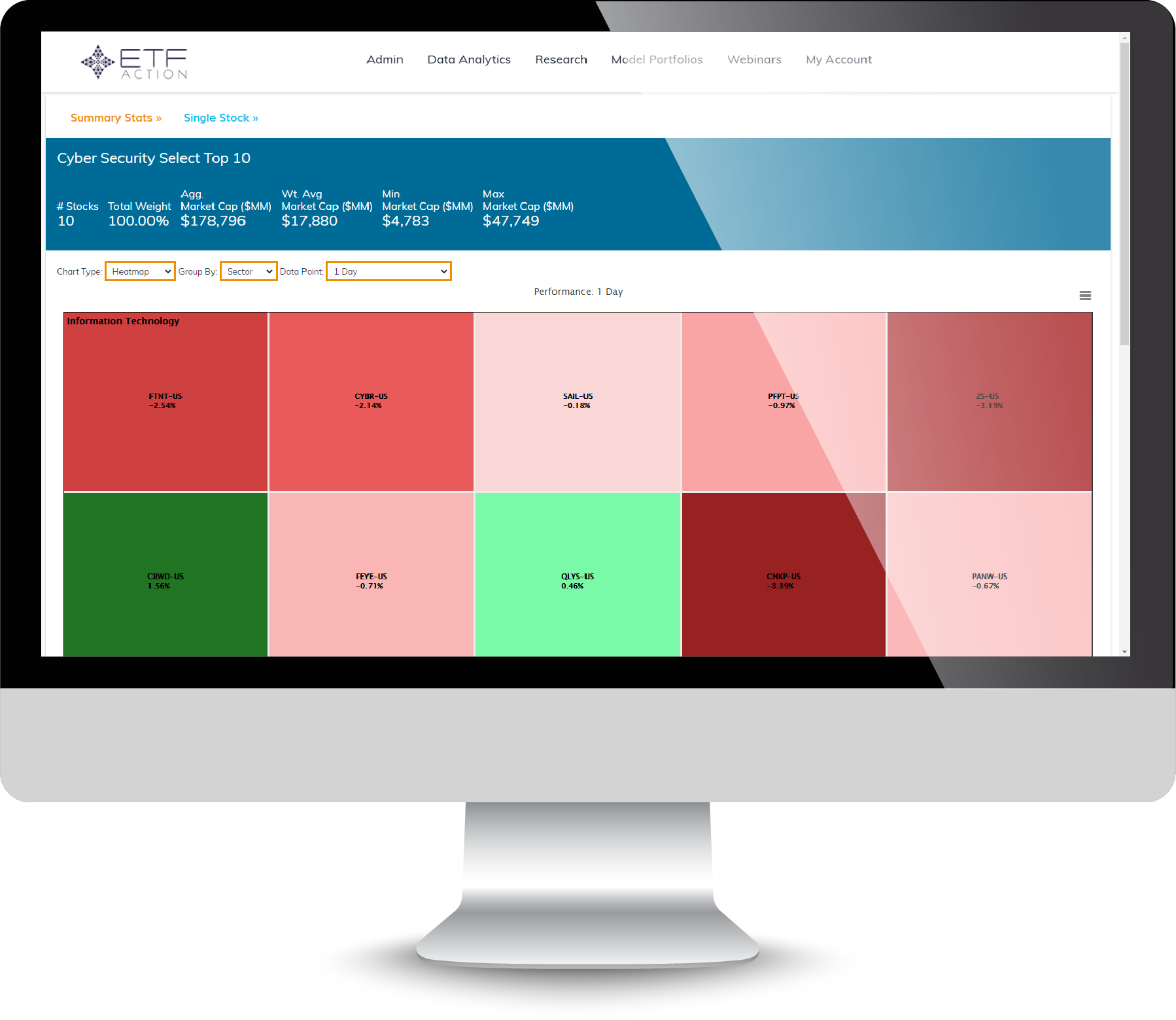 Discover the ETF Action platform for yourself.
Sign up for your free, 2-week trial today.