Build, track and manage your data-driven strategies anywhere, any time.
MODEL PORTFOLIOS
Create, monitor, and visualize an unlimited number of investment strategies. Cloud-based model portfolios help educate your clients, prospects, team members, and others anywhere.
Hundreds of metrics, including live prices, holdings, performance, risk, exposures, and more




Easily compare portfolio performance against any ETF benchmark




View model portfolios and your research side-by-side in the same platform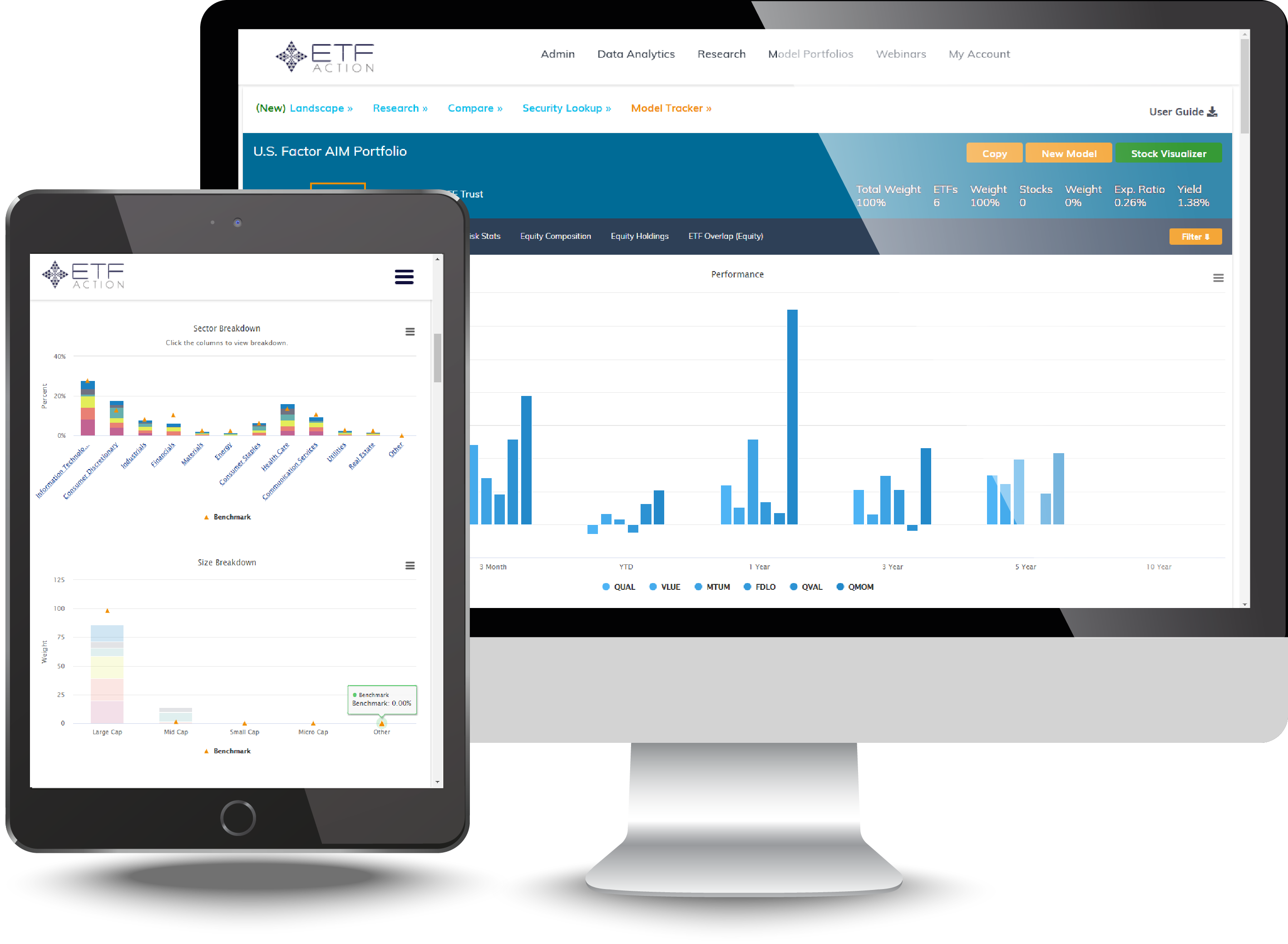 ---
ETF TERMINAL
In just a few clicks, narrow the investment universe to only those investments matching your outlook. Evaluate stocks and ETFs on historical performance, holdings, technical signals, earnings estimates and more.
Data on 2,000+ ETFs and 20,000+ stocks




Find funds with similar and highly correlative portfolios using ETF Comps




Export data and tables to a variety of file formats, or view right from the cloud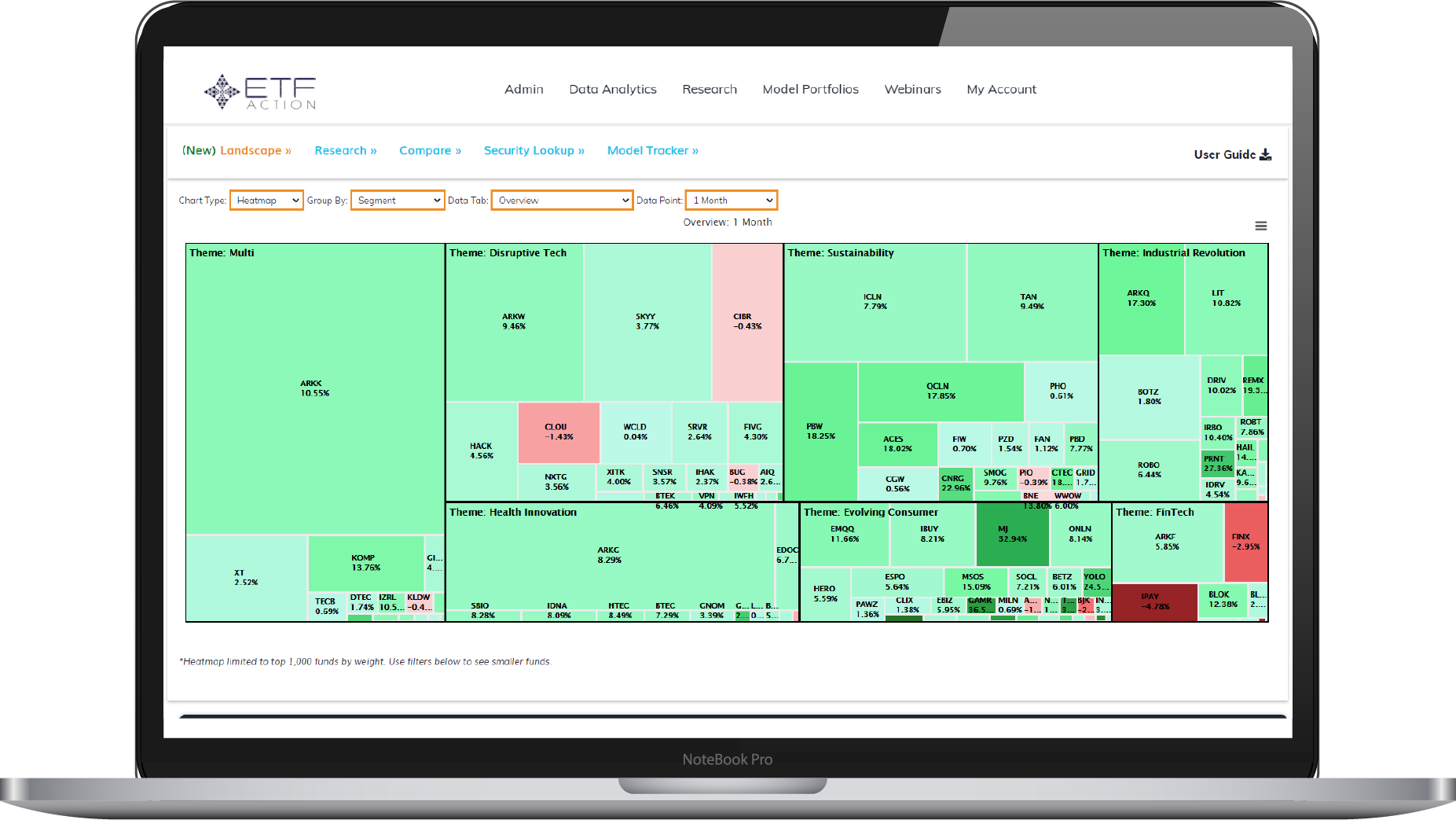 ---
VISUALIZATION TOOLS
Illustrate your strategy with clean, intuitive graphics, including pie charts, heatmaps, bar graphs and more. Analyze various metrics, set custom time ranges, and compare against any ETF benchmark.
Visualize performance, composition, technicals, fundamentals and more




Export tables & graphs in several file formats




Create and save custom reports with your logo and disclosures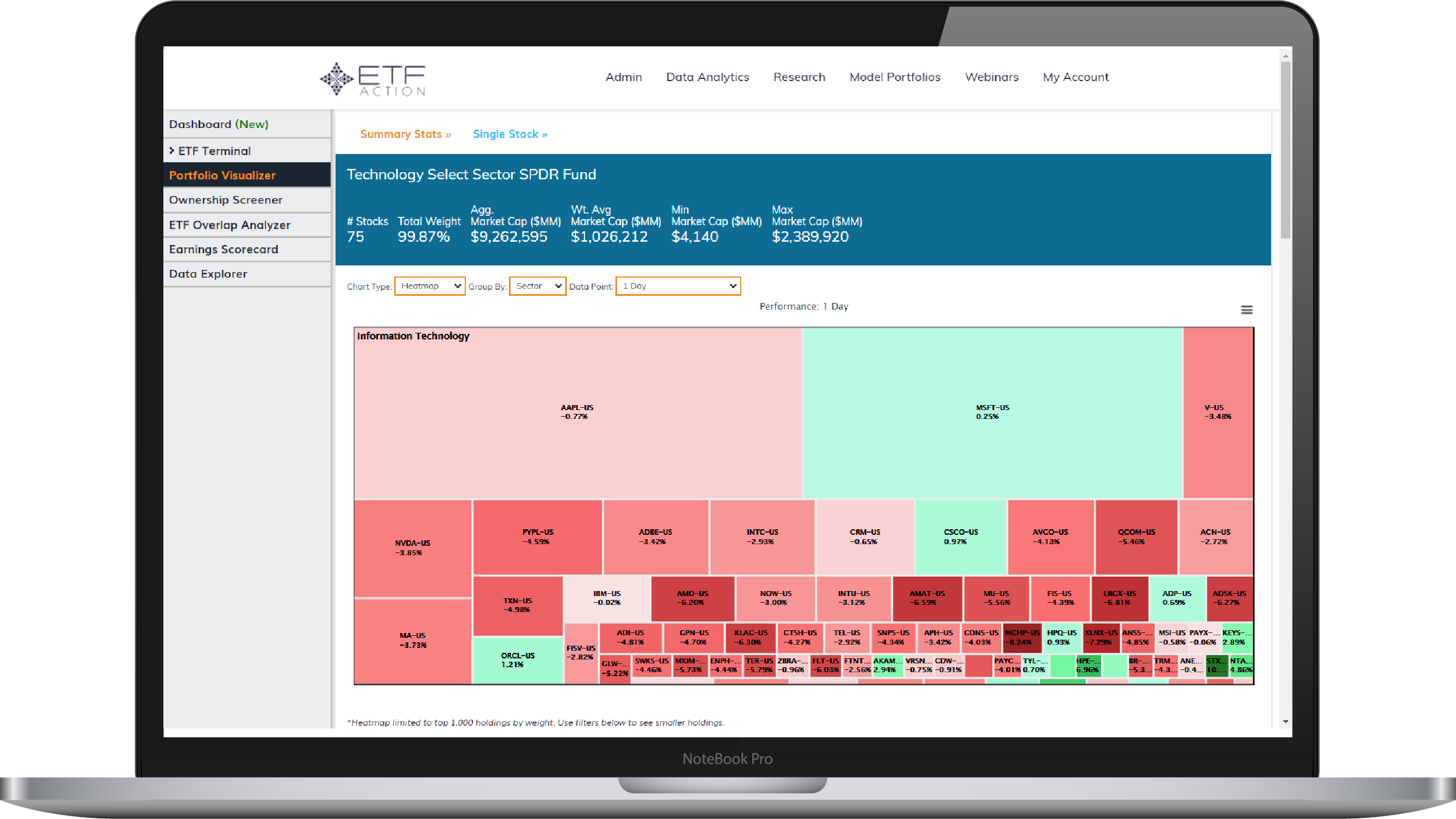 ---
ETF PLAYBOOKS
See the trends that matter and spot investment opportunities. Our weekly ETF Playbooks amass hundreds of data points about market segments into one, easy-to-read chart pack.
Track 5 ETF segments: Size & Style, Sectors, Factors, Global Thematic & Fixed Income




Intuitive infographics about performance, flows, valuations, earnings, technicals and more




Identify ETF leaders & laggards, returns vs. flows, and other key ETF trends
Discover the ETF Action platform for yourself.
Sign up for your free, 2-week trial today.