Create Your Free Account Today
Gain access to insightful and actionable research.
Sign Up
Daily Note
The daily note is designed to highlight the endless ways users can utilize our interactive data and analytics applications to timely identify trends across various market segments using ETFs. Common insights include top/bottom performers, technical events, earnings results, analyst estimate trends, relative valuation risks/opportunities, and macro developments linked to specific ETF categories.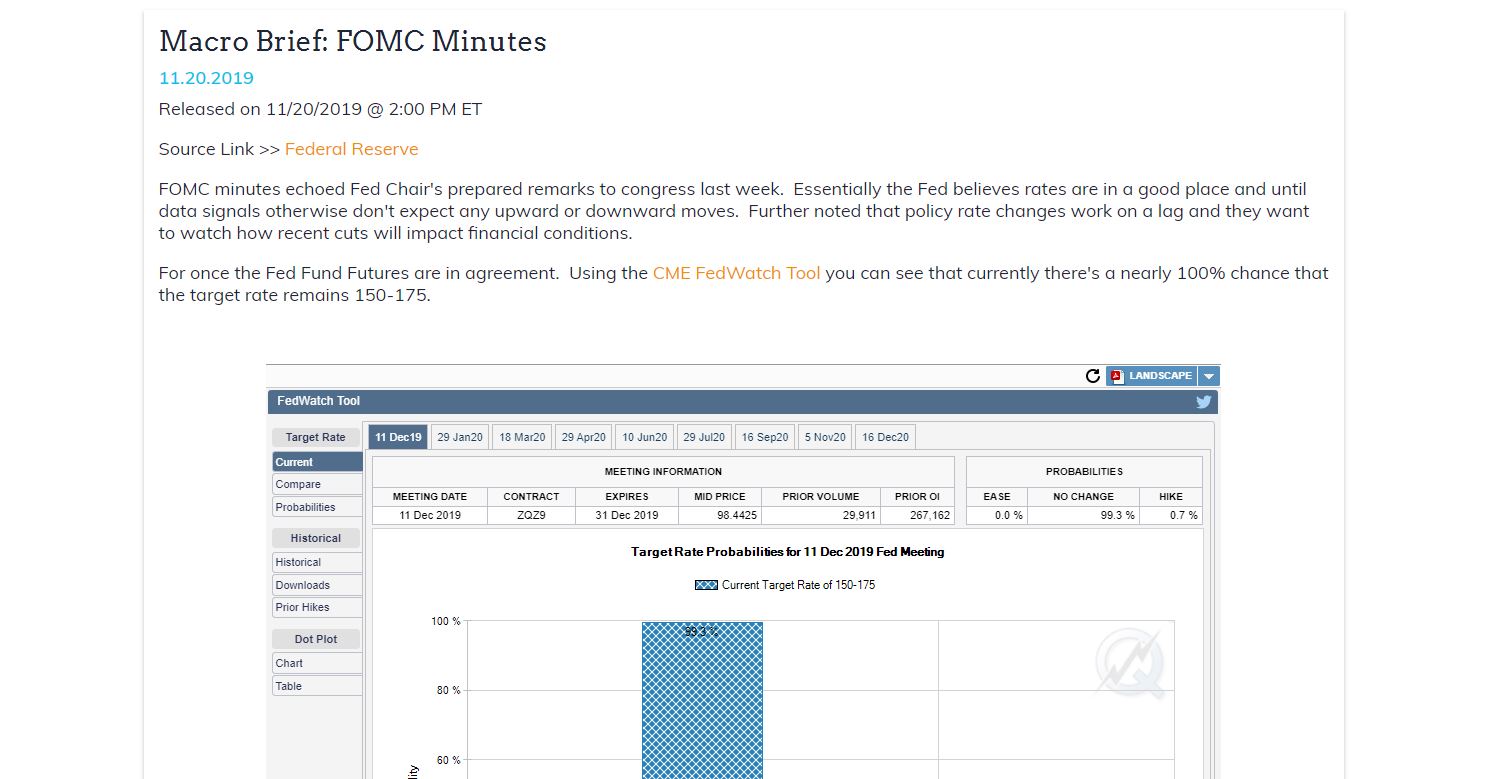 ---
ETF Screens
All ETF Screens are linked to the ETF Terminal and broken into two broad categories across asset classes, geographies, sectors, themes, strategies and more. Composite screens group similar ETFs enabling users to identify which strategy/methodology best aligns with their investment style and/or client needs while Family screens are designed to turn ETFs transparent wrapper into macro level research tools across specific market segments (i.e. S&P 500 Sectors or MSCI Country ETFs). All screens are easily viewed/accessed on the ETF screens homepage and include detailed descriptions along with resource links and navigation tips.
---
Weekly Playbooks
Published every Monday, ETF Playbooks consolidate data available in the ETF Terminal across major market segments into easy to consume chart books. Data/Charts are organized into four sections including landscape (AUM & flows), dynamics (risk & return), fundamentals (valuation, growth metrics, analyst estimates & price targets) and internals (moving averages and relative strength).
Core Equity
Region & Countries
Sectors & Industries
Themes
U.S. Factors
Fixed Income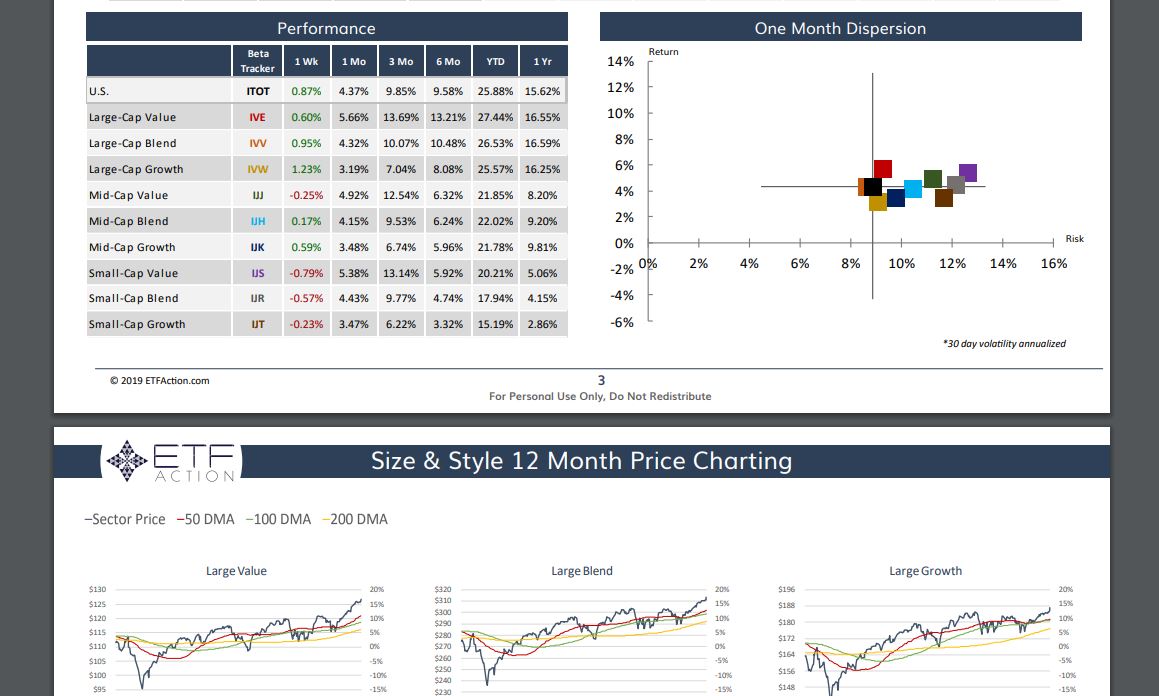 Give it a Test Drive
Don't take our word for it, sign up for 14 days on us. You'll get full access to the ETF Action platform and the option to set up a 45-minute custom demo to make sure you're getting the most out of it.