Overview
Stats:
Funds:
6
Acquired Fees:
0.26%
TTM Yield:
1.35%
Benchmark:

SPY
Inception Date: June 22, 2020
Investment Objective
The ETF Action U.S. Factor Active Index Model (AIM) Portfolio's primary objective is to outperform the broad U.S. Market as measured by the S&P 500 Index. To accomplish this objective the investment committee utilizes an actively managed process that is governed and implemented using a transparent and repeatable framework.
Key Facts
Selection universe limited to broad U.S. factor ETFs covering value, momentum, growth, quality and low volatility as defined by the ETF Action classification system
Over/under weight positions driven by transparent, multi-faceted, and repeatable ratings process
Fully invested (no cash), does not use leverage or inverse funds
Philosophy
Returns across factor exposures can diverge widely based on a number of sub-factors including sector exposure, business cycle, macroeconomic environment, fundamentals, valuations, and sentiment. For example, companies with quality characteristics (ie: solid balance sheets, consistent earnings, low leverage) may outperform the broader market during an economic slowdown. Similarly, companies that have strong positive sentiment and price momentum may outperform at other times.
Following a disciplined process outlined in the methodology guide, ETF Action has created a proprietary process to track and identify factors that we believe have an outsized chance to outperform over various time frames.
All ETF Action Model Portfolios are made available to subscribers for informational purposes only and do not represent actual investments. Full terms of service, including terms of use, copyrights, and disclaimers are available here.
Performance
INDEX PERFORMANCE CALCULATED BY indxx. PAST PERFORMANCE IS NO GUARANTEE OF FUTURE PERFORMANCE. INVESTORS CANNOT INVEST DIRECTLY IN AN INDEX, THE PERFORMANCE OF AN INDEX DOES NOT REPRESENT ANY ACTUAL TRANSACTIONS AND ITS PERFORMANCE DOES NOT REFLECT THE DEDUCTION OF ANY FEES OR EXPENSES ASSOCIATED WITH ACTUAL INVESTING.
*Since Common Inception Date
Model Insights
U.S. Factor Playbook
1.19.2021
An overview of the U.S. Sector ETF landscape - Performance, Flows, Valuations, Earnings, & Technicals.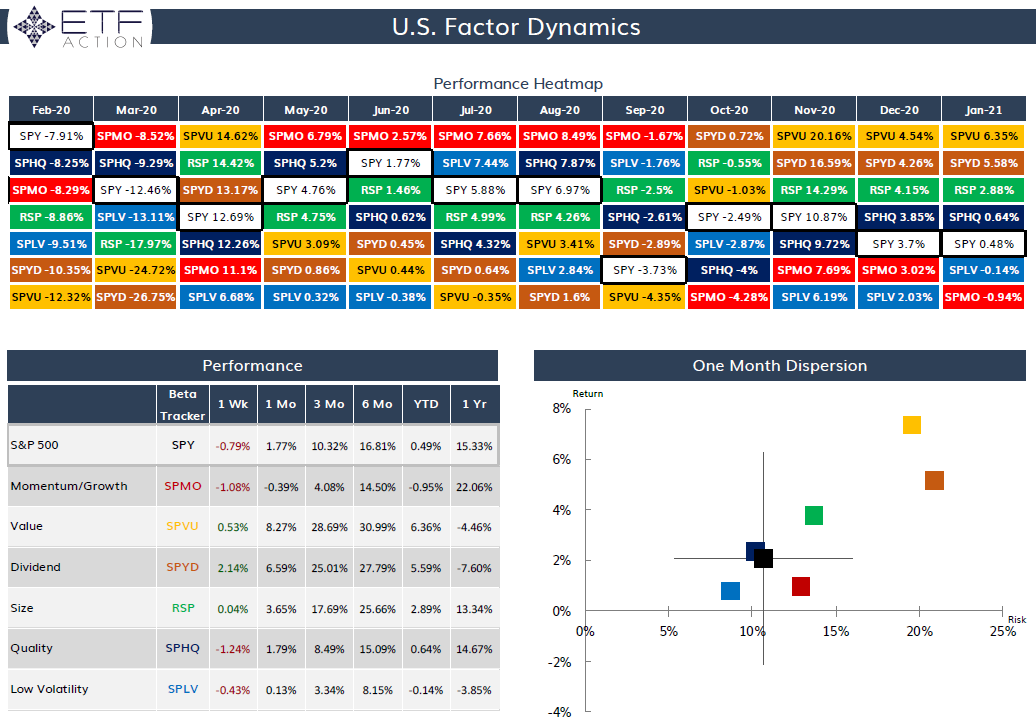 U.S. Factor AIM Positioning Guide
1.18.2021
U.S. Factor AIM Portfolio returned -0.08% last week, outperforming the S&P 500 (SPY) by 1.38%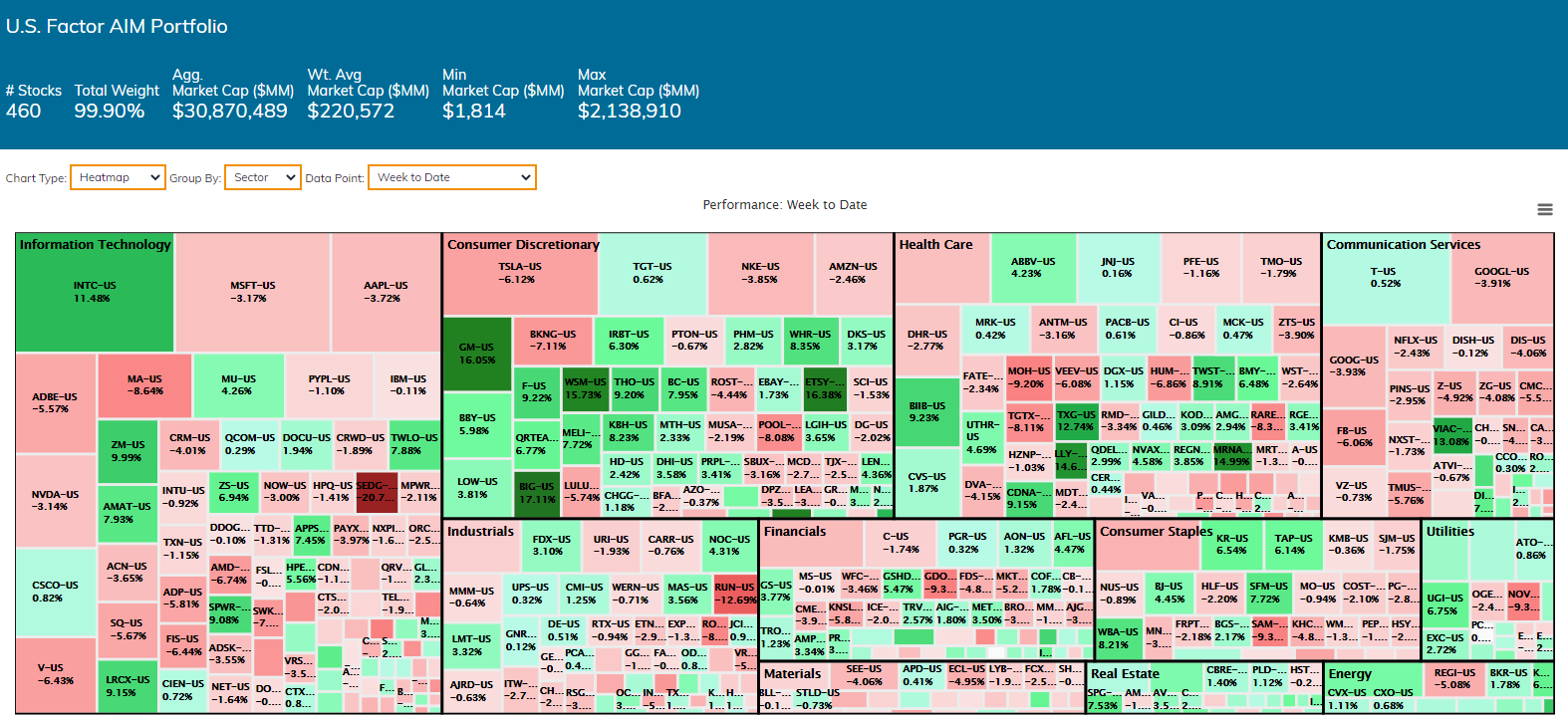 U.S. Factor Playbook
1.12.2021
An overview of the U.S. Factor ETF landscape - Performance, Flows, Valuations, Earnings, & Technicals.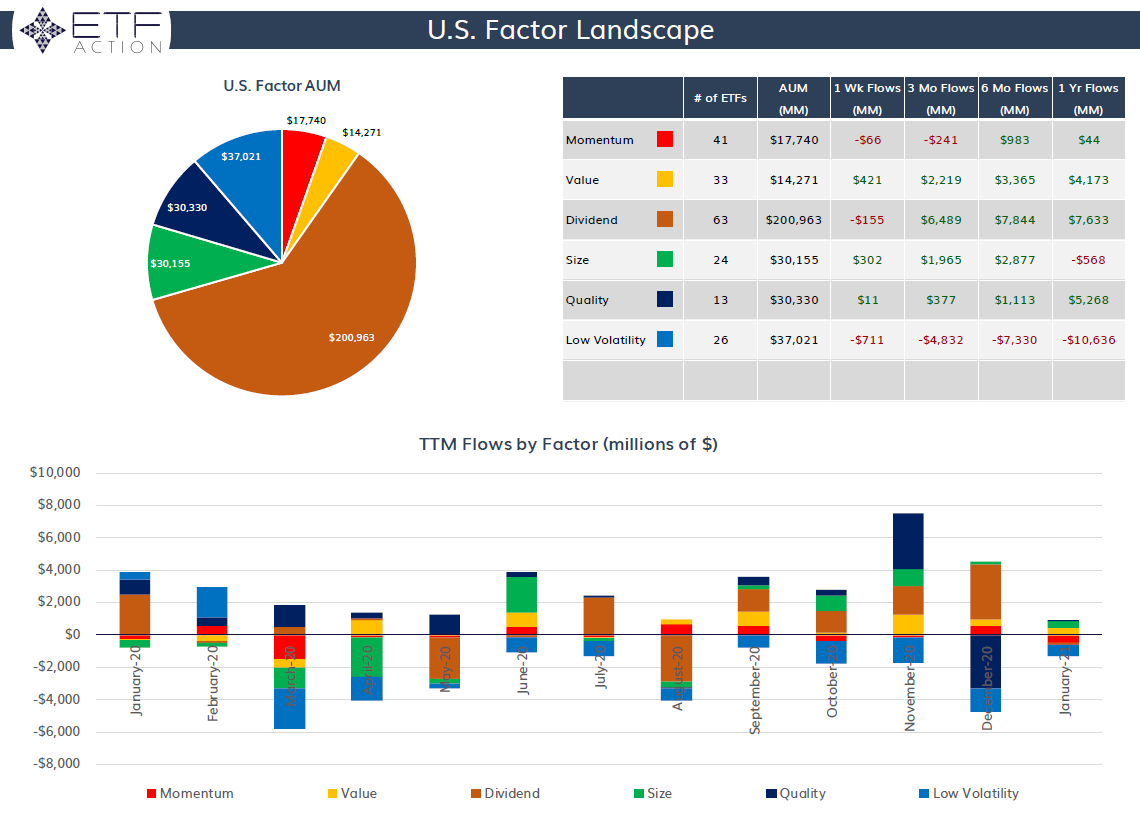 U.S. Factor AIM Positioning Guide
1.11.2021
U.S. Factor AIM Portfolio returned 3.40% last week, outperforming the S&P 500 (SPY) by 1.43%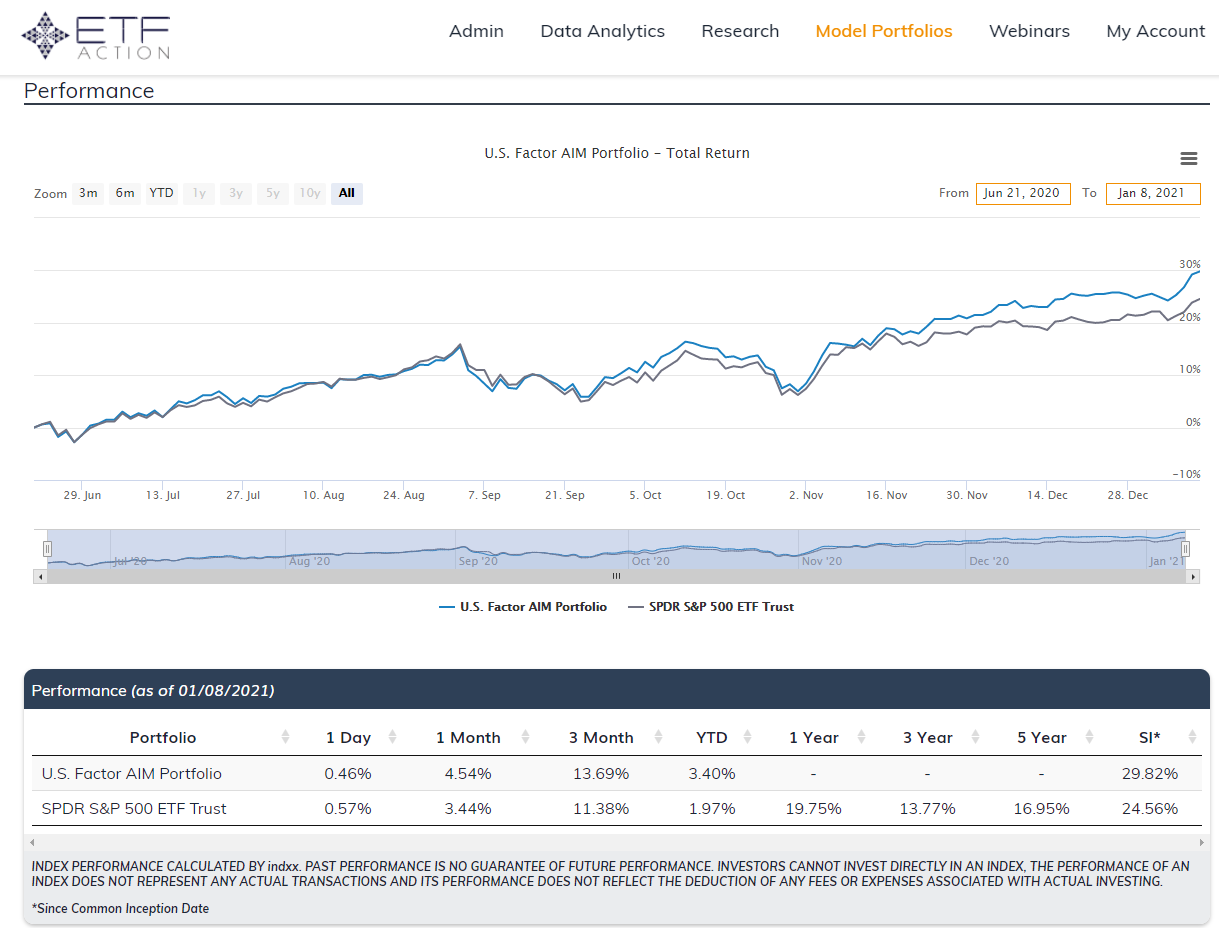 U.S. Factor AIM Positioning Guide
1.3.2021
U.S. Factor AIM Portfolio returned -0.17% last week, underperforming the S&P 500 (SPY) by 1.49%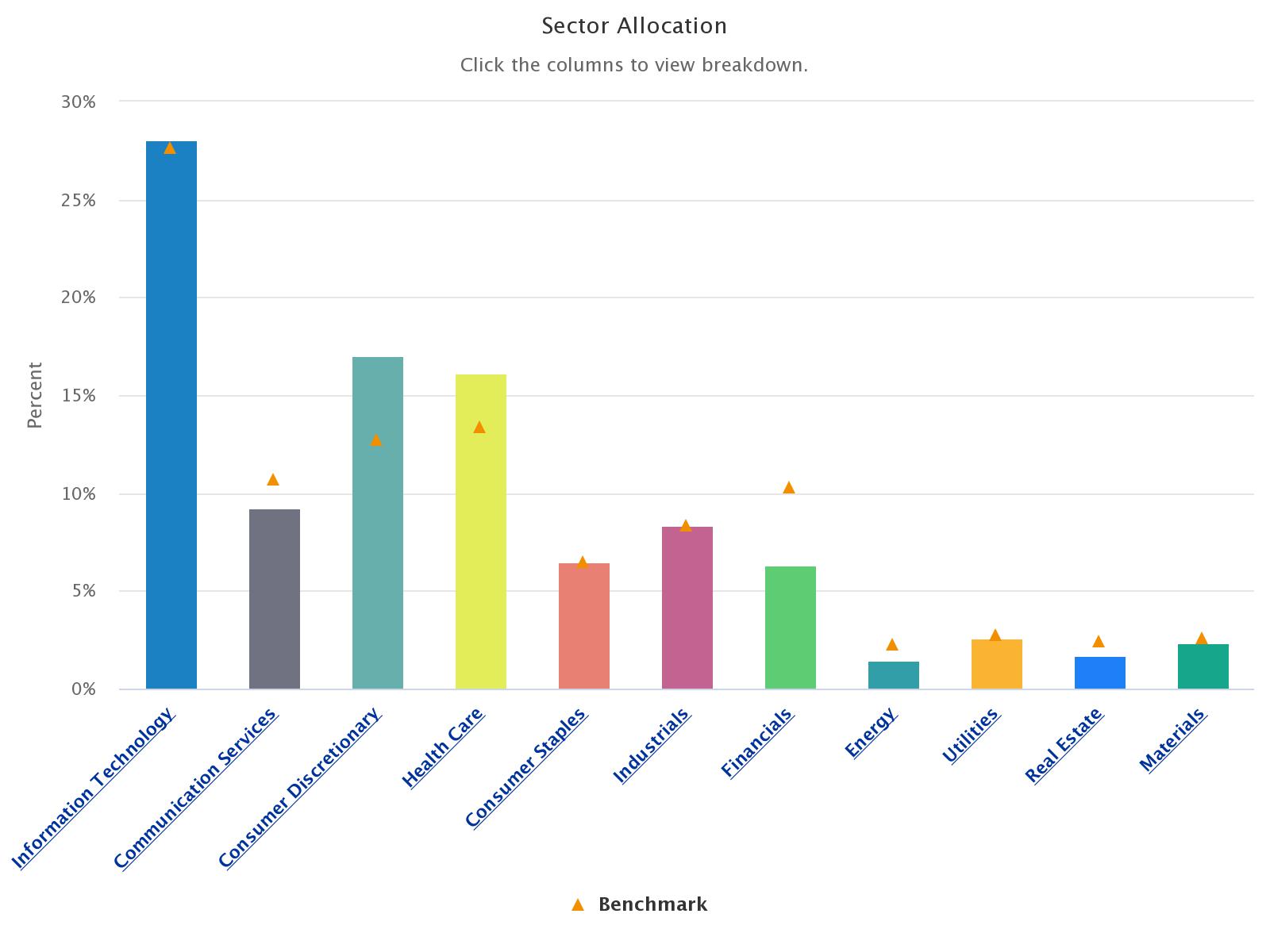 U.S. Factor AIM Positioning Guide
12.28.2020
U.S. Factor AIM Portfolio returned 0.40% last week, outperforming the S&P 500 (SPY) by 0.45%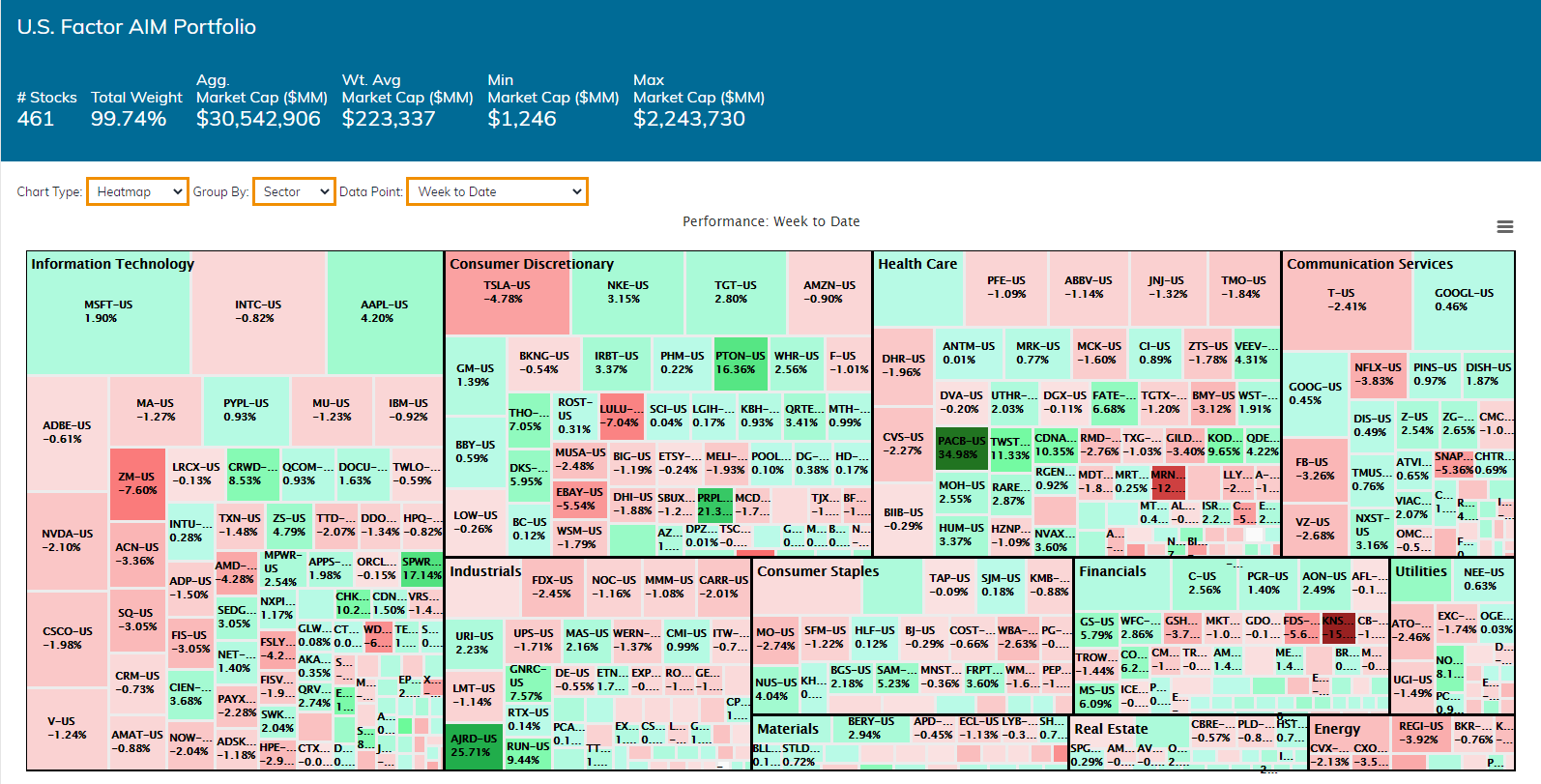 U.S. Factor AIM Positioning Guide
12.21.2020
U.S. Factor AIM Portfolio returned 1.83% last week, outperforming the S&P 500 (SPY) by 0.61%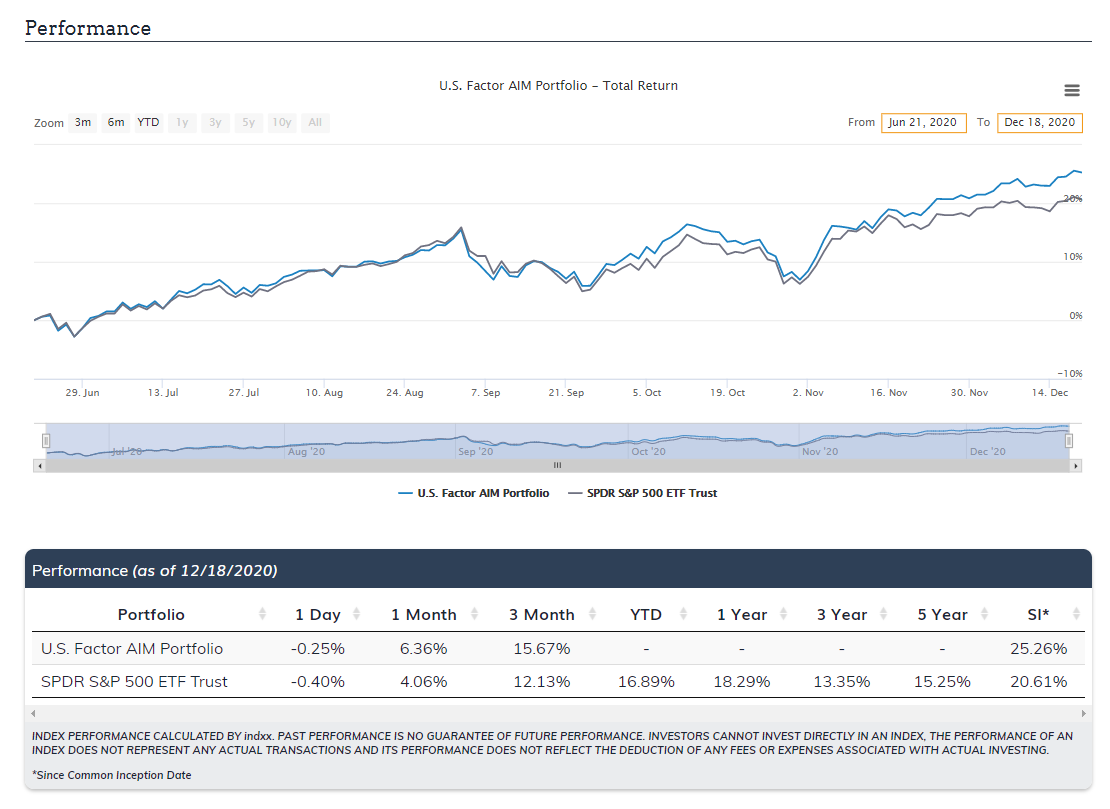 U.S. Factor AIM Positioning Guide
12.14.2020
U.S. Factor AIM Portfolio returned -0.33% last week, outperforming the S&P 500 (SPY) by 0.63%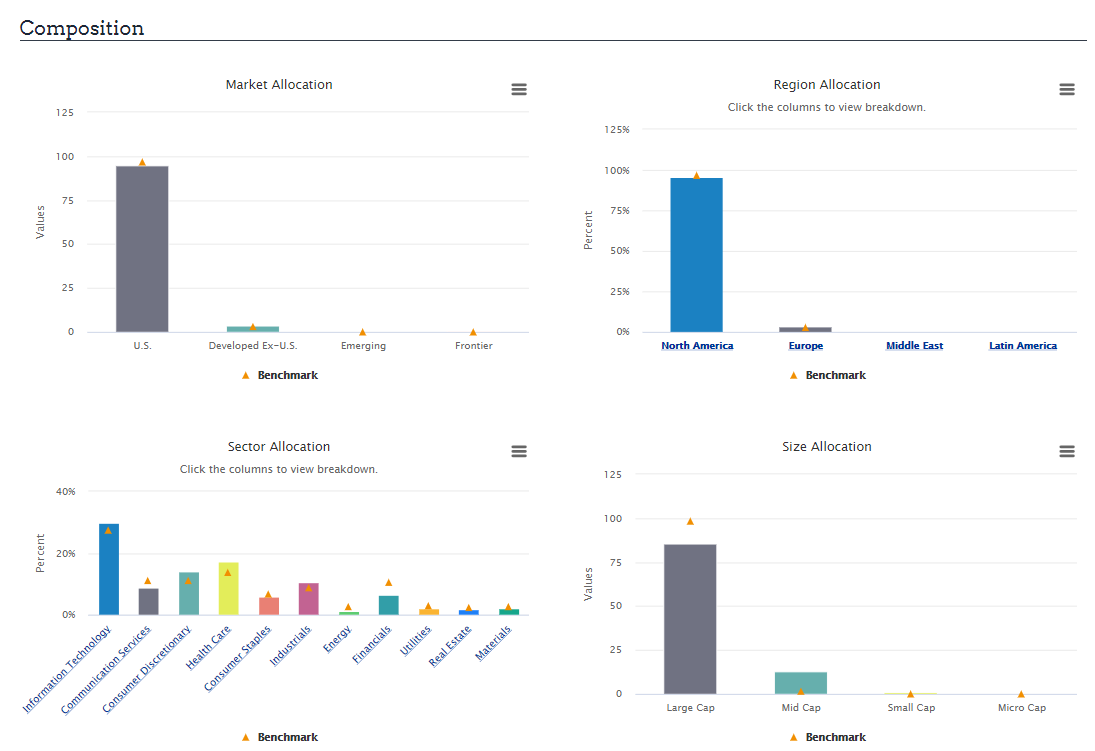 U.S. Factor AIM Positioning Guide
12.7.2020
U.S. Factor AIM Portfolio returned 1.68% last week, underperforming the S&P 500 (SPY) by 0.02%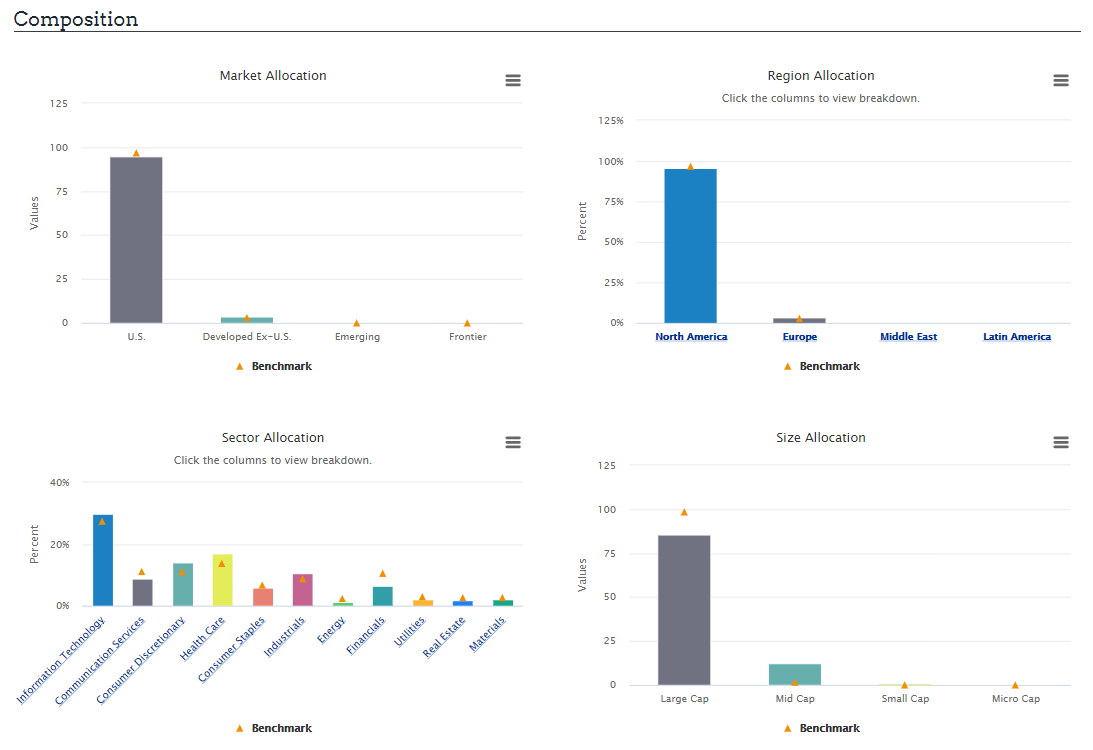 U.S. Factor AIM Positioning Guide
11.29.2020
U.S. Factor AIM Portfolio returned 2.91% last week, outperforming the S&P 500 (SPY) by 0.56%