Earnings & Movers
8.26.2020
Dick's Sporting Goods crushes Wall Street estimates as online sales surge 194%, shares soar - CNBC
"Dick's Sporting Goods reported eye-popping quarterly earnings and sales growth Wednesday, as consumers flocked to its website for hiking gear, kayaks, weights and workout clothes to stay busy during the coronavirus crisis."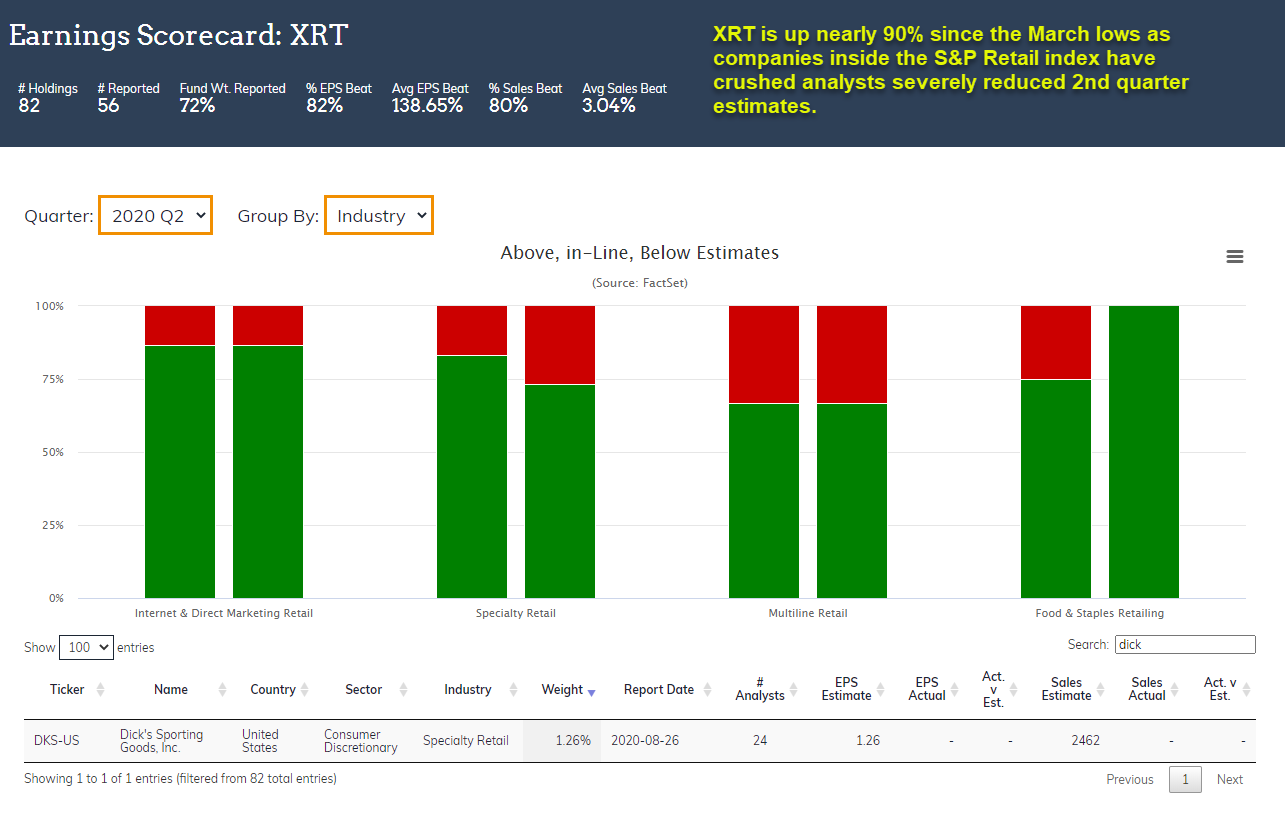 European stocks climb as Germany extends Covid-19 relief package - MarketWatch
"European stocks moved higher on Wednesday, as Germany extended its coronavirus stimulus package and investors awaited a key speech by Federal Reserve Chairman Jerome Powell."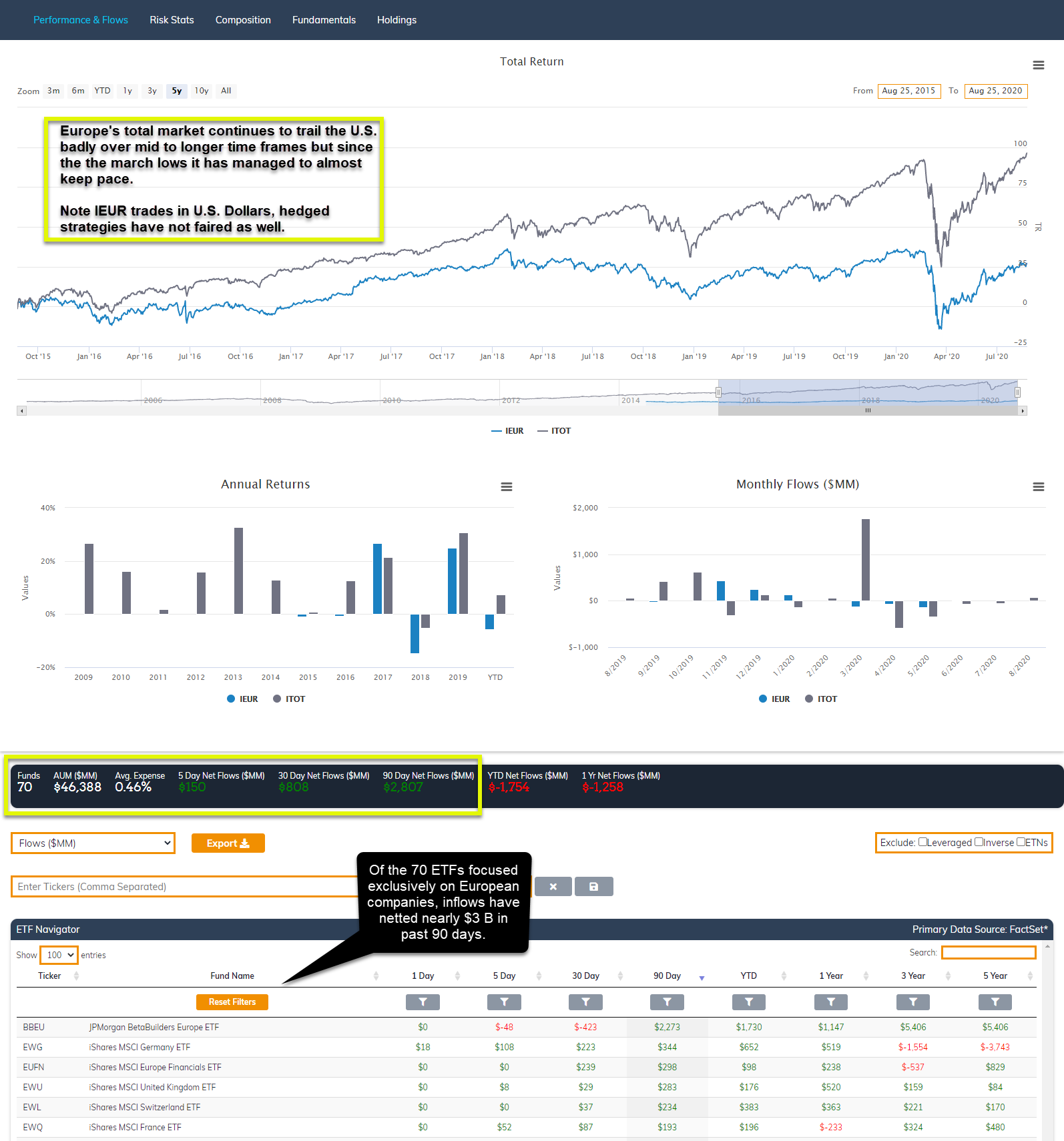 The Electrification of the Industrial Economy Is Accelerating. 5 Stocks That Will Benefit. - Barron's
"Industrial automation and energy efficiency were accelerating before the pandemic. Those trends are getting a boost as the global economy adjusts to Covid-19, leading to gains for some industrial stocks, according to a report by investment bank Berenberg."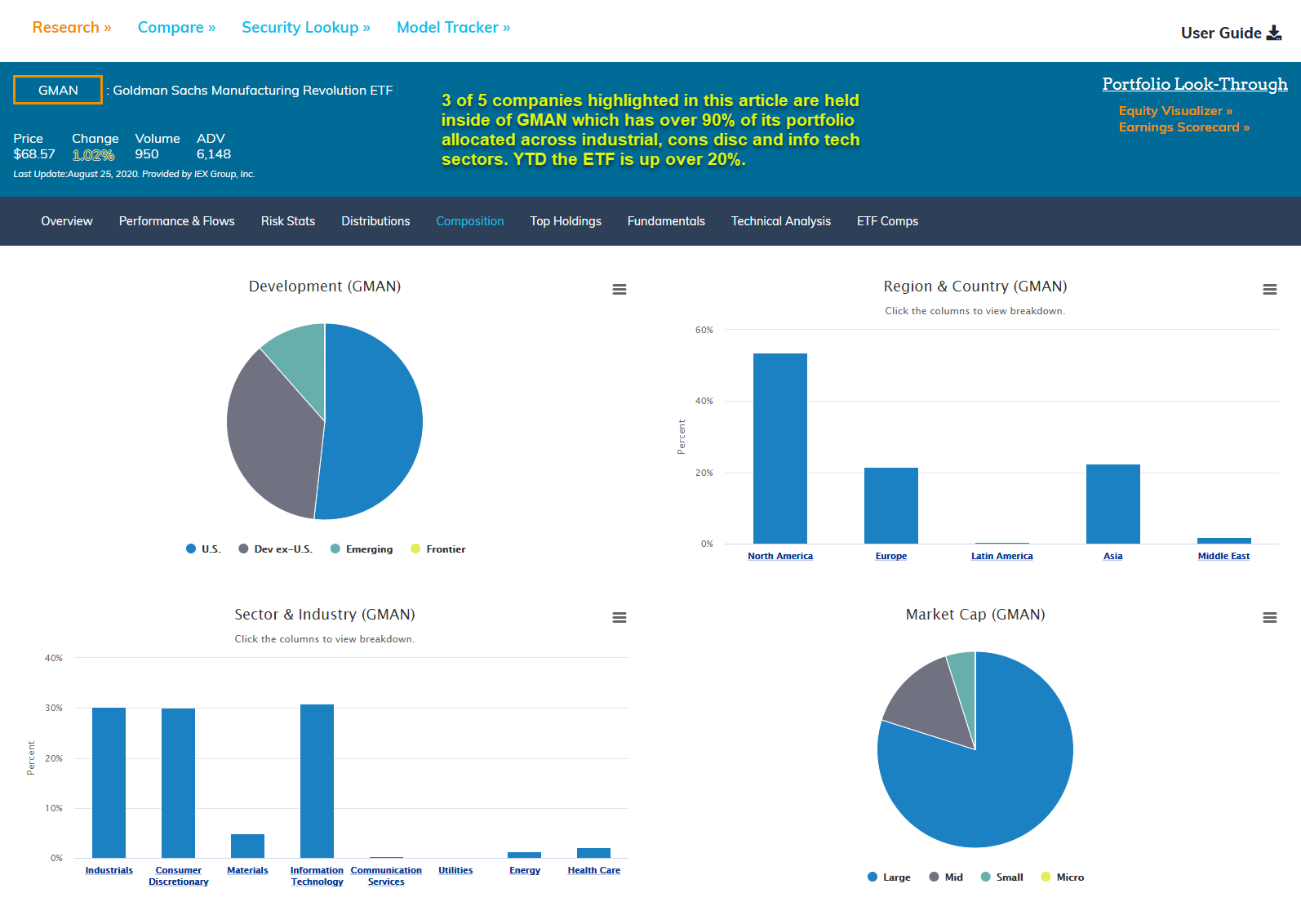 Salesforce: New Blue Chip Flashes a Green Light - WSJ
"Salesforce.com, named Monday as one of the blue-chip index's latest entrants, posted suprisingly strong results for its fiscal second quarter on Tuesday afternoon. Surprising because - as on of the largest sellers of software to businesses - Salesforce was seemingly well exposed to reports of corporate customers cutting back their tech budgets as they cope with the coronavirus pandemic."