In The News
4.30.2021
Five S&P sectors hit new highs. Two traders flag the top groups to watch - CNBC
"Five S&P 500 sectors -- real estate investment trusts, fianancials, consumer discretionary, materials and industrials -- notched new highs on Thursday, following in the broader market's tracks after strong earnings reports from Apple and Facebook."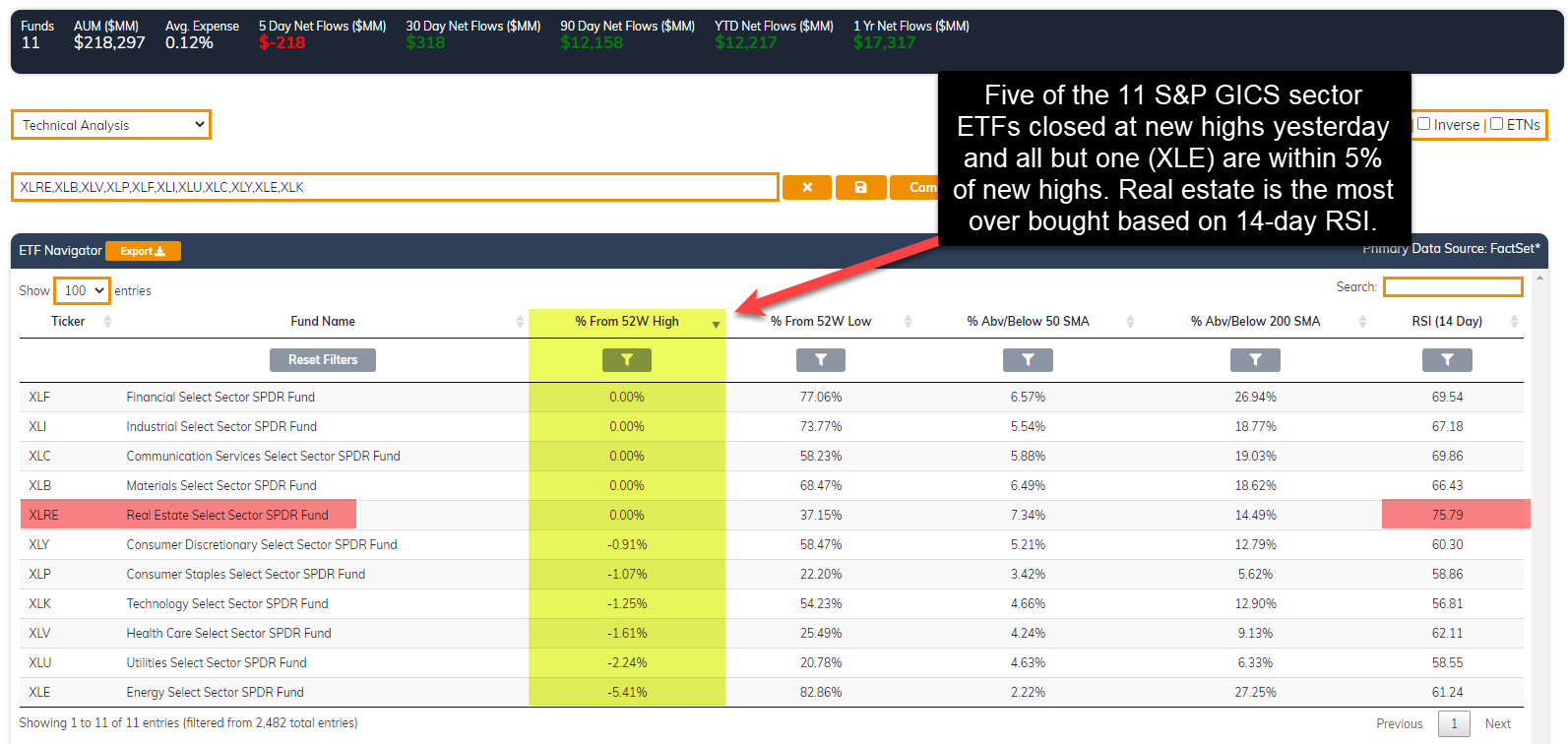 An 'All-Stars' ETF Is Coming So Traders Can Ride Every Hot Trend - Bloomberg
"There is so much dispersion and companies across thematic ETFs that this basically tries to cut through these and say 'OK, where is the point where all these different ideas meet? I'm to own that," said Athanasios Psarofagis, ETF analyst for Bloomberg Intelligence.
Note: ETF Action designed the index that will be tracked by this new ETF from Amplify. If you have questions or would like more information please contact mike@etfaction.com.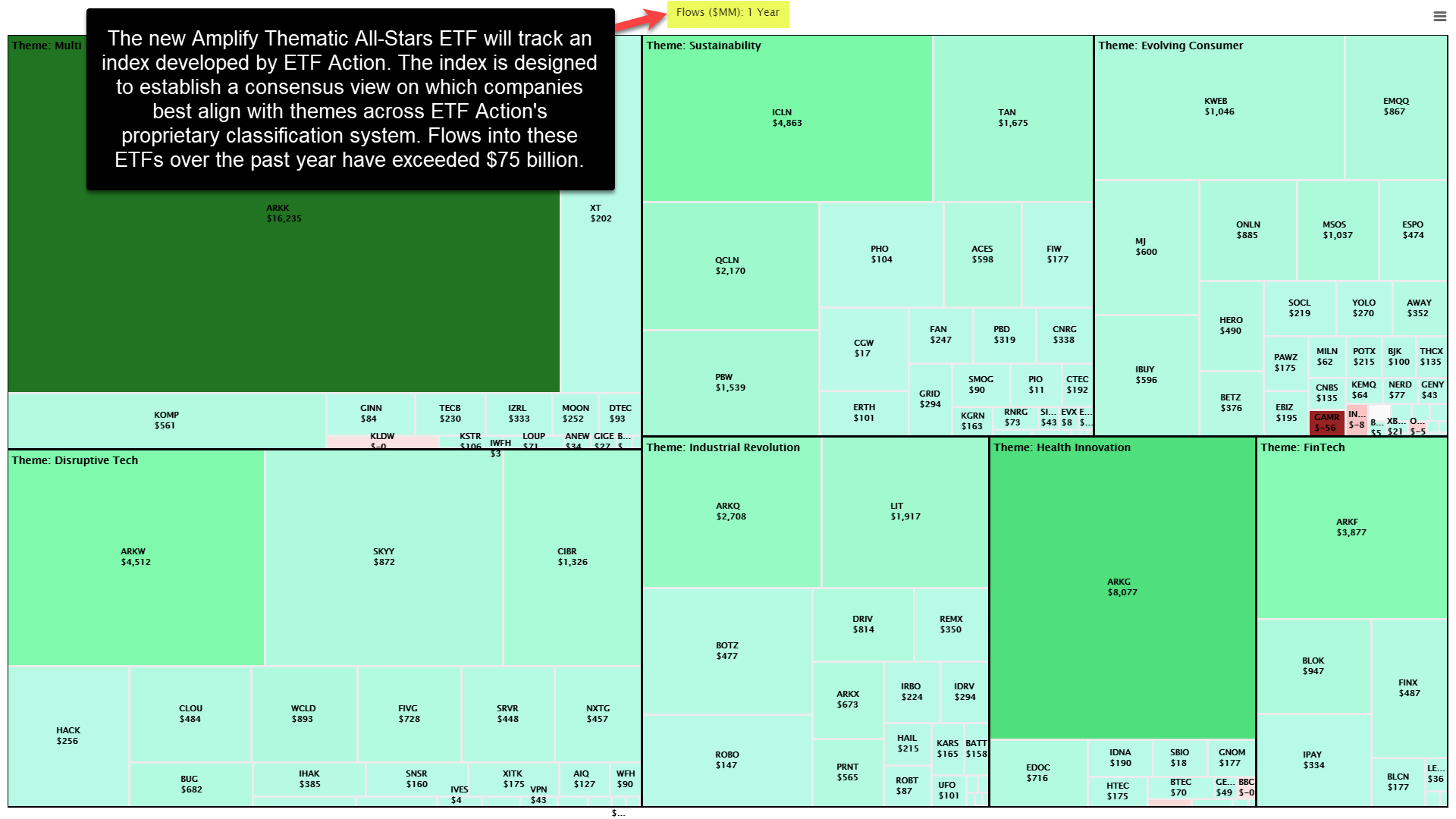 Tech Giants Have Ramped Up Stock Buybacks. Apple Is the Champ. - Barron's
"The major technology companies are leading the market in many ways, including stock buybacks."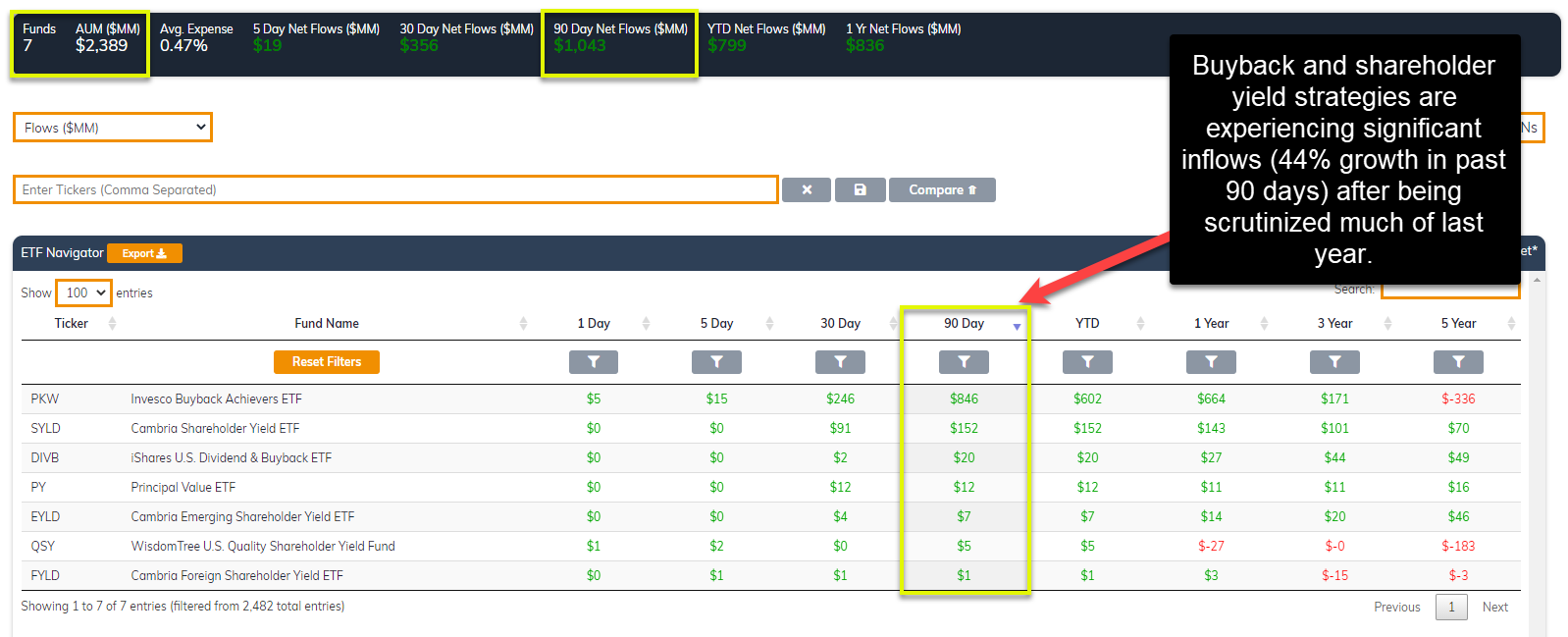 Ford Is Right to Fear Getting Left Behind - WSJ
"Auto maker issued downbeat guidance for 2021, even after posting record-breaking quarterly results"