5 Questions With...
2.17.2021
5 Questions With John Davi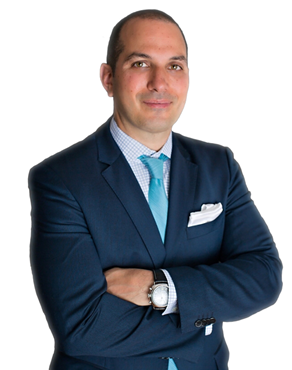 Rebalances can be tricky. That's why John Davi always starts with the basics. "Look under the hood," he cautions. "You always have to ask: What are the fundamentals of this ETF, and have they changed?"
Davi is the CEO and CIO of Astoria Portfolio Advisors, a sub-advisory shop that offers research-driven investment management strategies, including ETF managed portfolios, for RIA clients. He has more than 20 years of experience in the institutional world, including several years leading Morgan Stanley's Institutional ETF Content Group.
In today's webinar, "Anatomy of a Rebalance: John Davi," Davi will walk through his firm's latest rebalance, highlighting some of the research that guided key allocation changes. Recently, we caught up with Davi to learn more about his approach to rebalancing, as well as get some tips and tricks.
"Anatomy of a Rebalance: John Davi" starts today at 12 PM Eastern.
1. How often do you rebalance your portfolios, and why?
We're long-term strategic investors, so we usually end up rebalancing once or twice a year, whenever we spot a fundamental shift in the economics. We take the long-term view.
But we monitor our portfolio risk on a monthly basis. That way, if risk blows up, we can rebalance it quickly, and not have to wait several months to tamp it down. (We don't look at the weekly or daily data, though, because as long-term investors, it would be noise to us.)
For example, we like China. But in our latest rebalance, we realized that our holding, MCHI [the iShares MSCI China ETF], had roughly 40% in just two stocks: Alibaba (BABA) and Tencent (700-HK). So we didn't want to wait around until the end of December or whenever to adjust our China exposure. We just did it at the end of January, instead. So we sold half the position and moved into CQQQ [the Invesco China Technology ETF].
2. How long does your usual portfolio review process take you?
From start to finish, it's a three- to four-week process. You have to get the data; download the models and indicators; analyze the risk; do the modelling; trade, execute, settle; alert clients… It takes some time.
3. Any tricks you know to speed it along?
One thing that helps make the process more efficient is relying on third-party technology and software. Having vendors who can analyze our risk—and not just standard deviation and the Greeks, but also valuations, earnings, overlap, holdings… You can't do all this yourself. You've got to have good, independent software providers who can provide you the analytics.
4. What's one thing you think folks often overlook about rebalancing?
To look under the hood! MCHI is a good example. Its performance keeps going up, and an advisor might decide they like it simply because it keeps going up. But if you don't look under the hood, then you'd never see that concentration risk, where 40% of the fund is in Alibaba and Tencent.
Understanding what's inside the ETF is critical, but it can easily get overlooked if you're just worried about rebalancing your 60/40 portfolio back from 65/35. You always have to ask: What are the fundamentals of the ETF, and have they changed?
5: How do you use ETF Action as part of your review process?
Every morning, I get some coffee and load up my models, which I've saved in ETF Action. I look at each of the models, and each of the tickers within them to check: What's the performance? What are the P/E ratios? What are the 2021 earnings estimates?
I do this first thing in the morning, because once the market opens, your day blows up with everything that comes across your inbox. So ETF Action really helps me to easily see everything that's going on.
Lara Crigger is the Editor-in-Chief of ETF Action. Contact her at lara@etfaction.com
Want to get this story and stories like it delivered right to your inbox?
Sign up to receive The Morning Focus newsletter.