Earnings & Movers
6.9.2020
Speculative Fervor in U.S. Stocks Surges to 'Stunning' Levels - Bloomberg
"Monday's rally in U.S. stocks pushed the S&P 500 back into the green for the year as easing lockdowns bolstered optimism on an economic rebound. The benchmark closed at a 15-week high, bringing its rally from the March low to almost 45%, while the Nasdaq 100 rose to a record."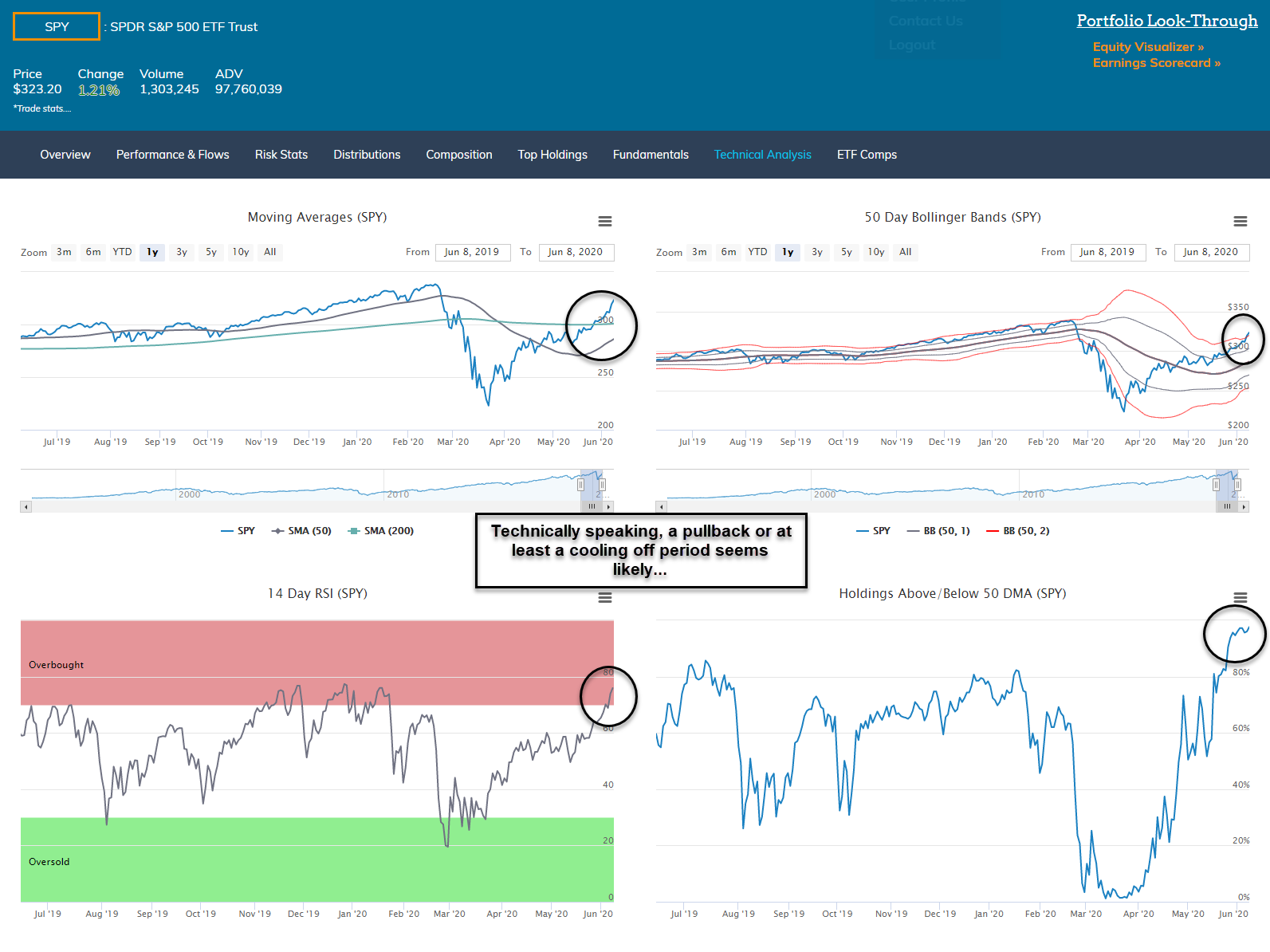 Macy's stock skyrockets after better-than-expected store re-openings - MarketWatch
"Macy's Inc. (M) stock skyrocketed 11% in Tuesday premarket trading after the department store retailer guided for first-quarter losses that are ahead of expectations and said re-opened stores are outperforming."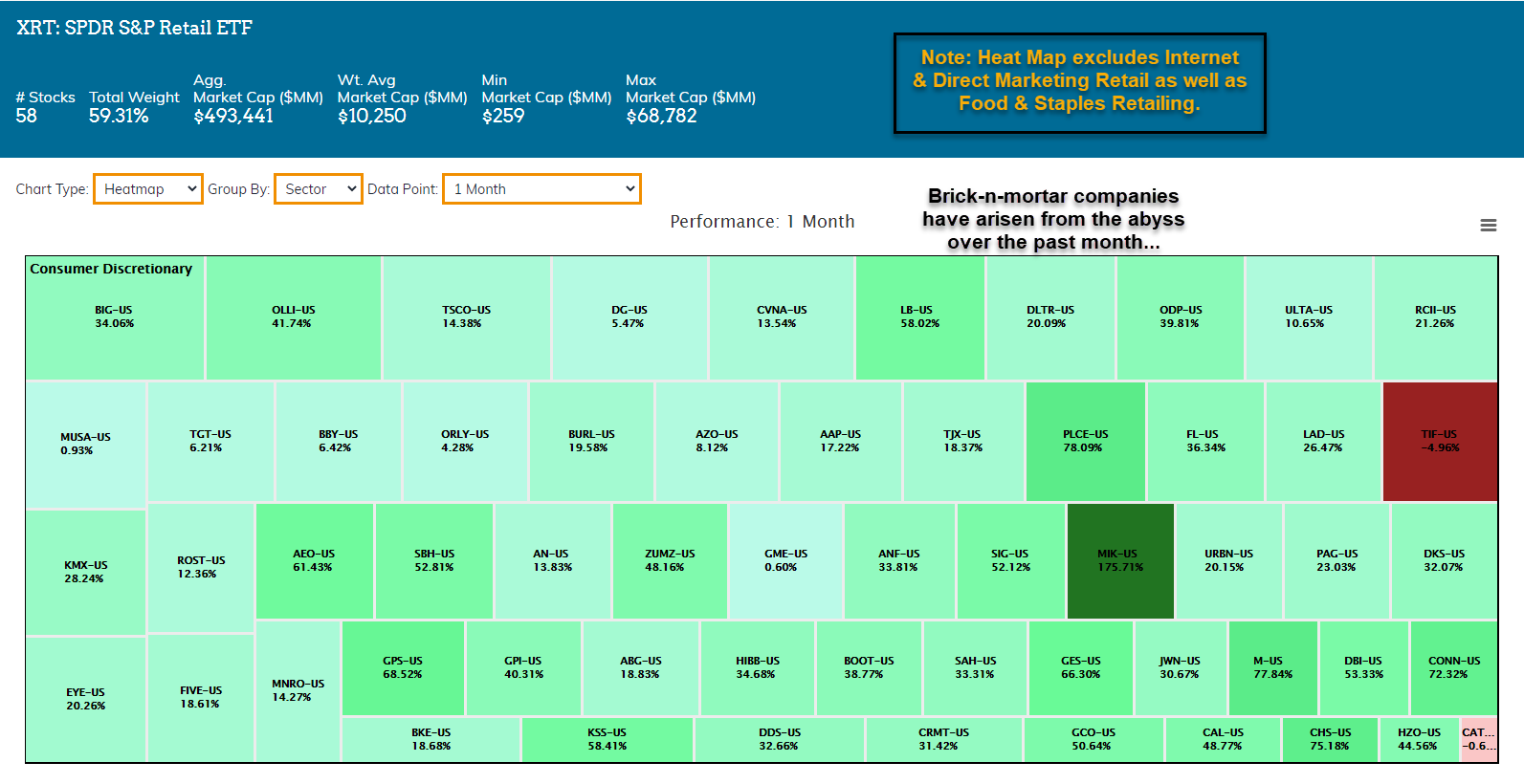 Value Stocks Are Coming Back as Momentum Shares Loser Their Mojo - Barron's
"The market is finally seeing a shift into cheaper value stocks that have long been under pressure, while momentum stocks, the darlings of the past, have lost their charm."
Why Most Shutdown Insurance Claims Are Likely to Fail - WSJ
"Business-interruption insurance is typically part of a property policy and requires premises to sustain physical damage before a claim can be made. Since shutdowns have rarely damaged stores or factories, it has proven hard to make insurers pay up. A range of efforts are under way to force their hand, but they all face significant challenges.
Note: ETF Action's U.S. Sector & Industry AIM Portfolio currently has an overweight to insurance companies using the SPDR S&P Insurance ETF (KIE).