Earnings & Movers
11.10.2020
After a 9% gain in 6 days, the stock market is nearing 'overbought' territory, some traders say - CNBC
Note: Use the 'technical analysis' frame in the research tab to do a deep dive on any ETF or use prebuilt screens to quickly monitor key trading levels across specific market segments.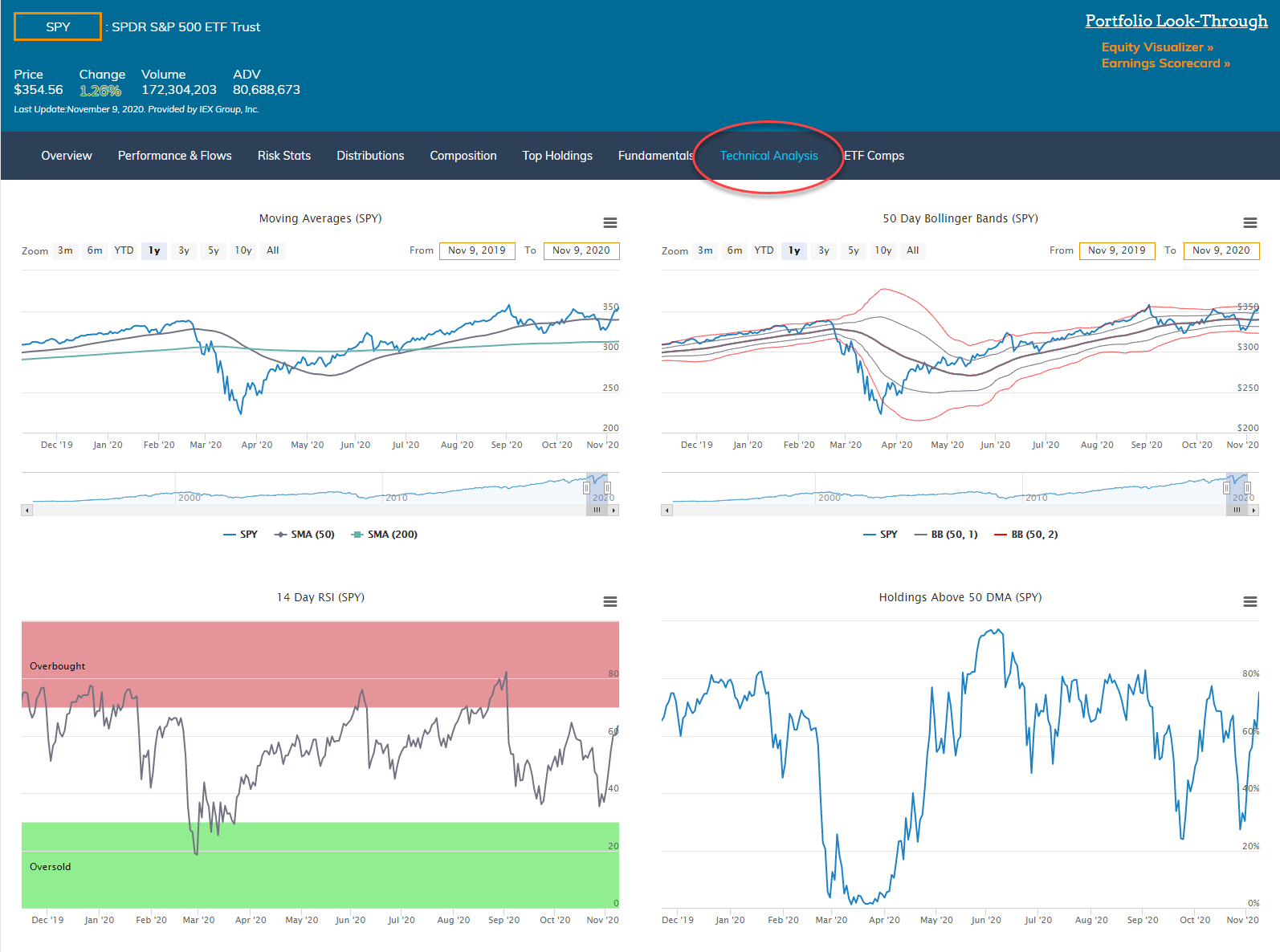 Markets Gone 'Rogue' on Vaccine News Face Tough Questions - Bloomberg
"After a frenzy of vaccine optimism lifted global stocks to a record and sent havens into a tailspin, some strategists said the moves may have gone too far and that tough questions remain unanswered."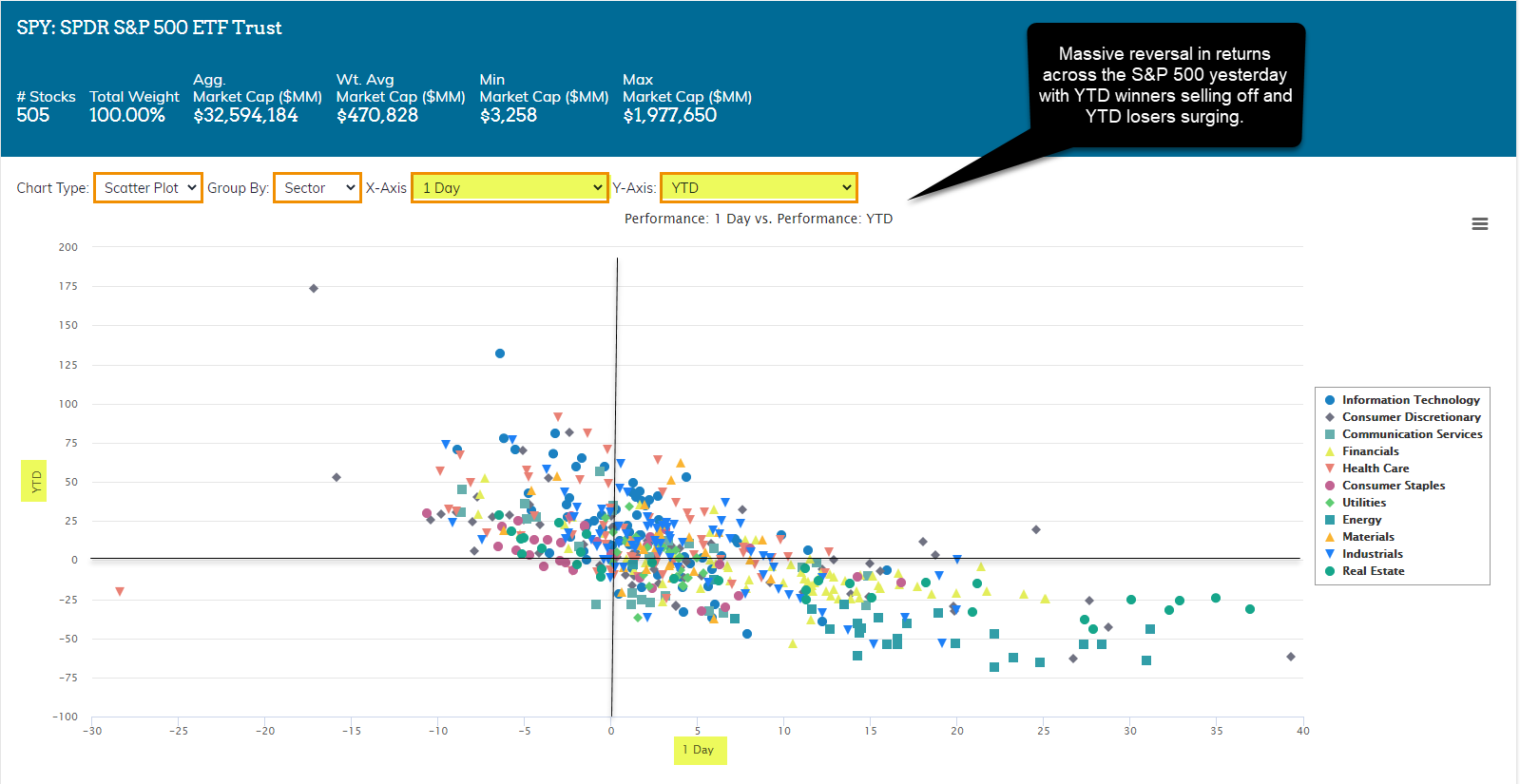 Chip Stocks Have Done Well in 2020. Here's What a Biden Presidency Means for the Sector. - Barron's
"An administration run by president-elect Joe Biden will likely mean several changes for the chip sector, in areas such as foreign policy but also domestically, via factors such as a push toward clean energy, according to a Monday note from Piper Sandler."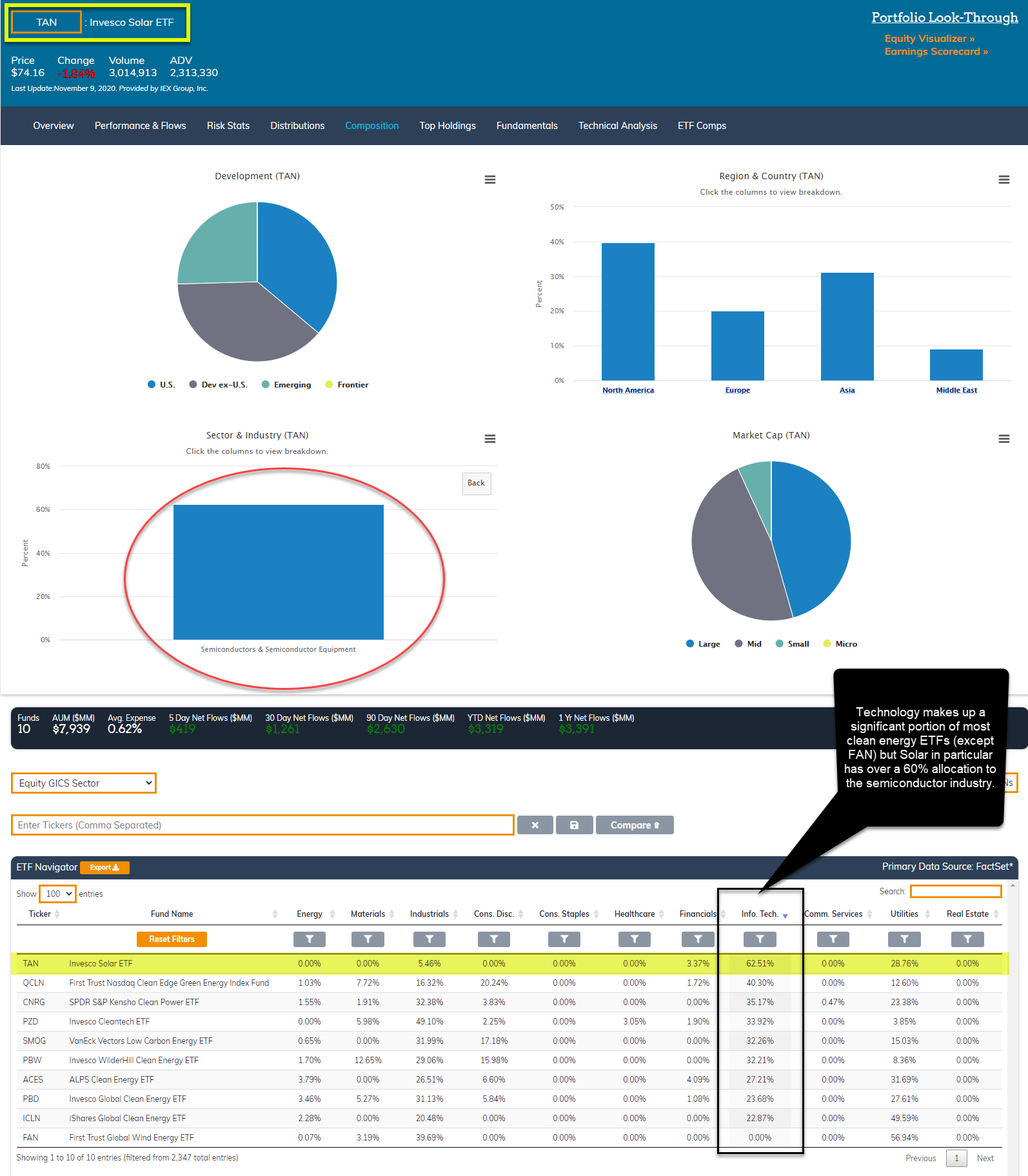 Market-Cap Index Funds vs. Equal-Weight Index Funds: How They Compare - WSJ
Note: This article published on Sunday, Nov. 8th proved to be timely as yesterday saw the largest single day out performance of the S&P 500 equal-weight (RSP) vs. market-cap weighted (SPY).