ETF All-Stars
3.4.2021
Top 10 Cloud Computing Stocks:
A Theme Matures
Probably no theme was better suited for a global pandemic than cloud computing. The sudden and complete shift to remote work and learning left employers, teachers, consultants, everyone scrambling to find ways to collaborate and connect virtually.
As a result, cloud computing stocks—and the ETFs tracking them—went through the roof. Over the past year, all four cloud computing ETFs have posted double-digit returns, ranging from 54% for the Wedbush ETFMG Global Cloud Technology ETF (IVES) to 94% for the WisdomTree Cloud Computing ETF (WCLD):

Source: ETF Action
What accounts for that 40% swing in performance? Despite the four ETFs covering a fairly narrow subsector of the tech space, their portfolios are actually quite different. Of the 132 unique stocks that appear in all four funds, more than half—69—appear in just one fund. Just six appear in all four ETFs: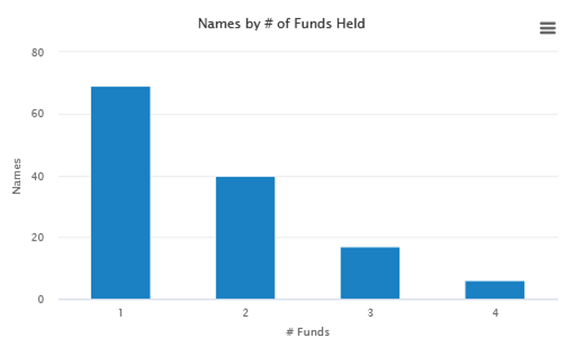 Source: ETF Action
Clearly there's significant difference among the four cloud computing funds in what classifies as a "cloud computing" stock. But for the moment, let's set aside those differences, and instead look for where the consensus lies.
Inside The Four Cloud Computing ETFs
Under the ETF Action Classification system are four cloud computing ETFs: the $6.3 billion First Trust Cloud Computing ETF (SKYY), the $1.5 billion Global X Cloud Computing ETF (CLOU), the $1.4 billion WisdomTree Cloud Computing Fund (WCLD), and the $59 million Wedbush ETFMG Global Cloud Technology ETF (IVES).
There's a few other cloud computing ETFs too, including a handful of inverse and leveraged products from Direxion and ProShares (CLDL, CLDS, and SKYU), as well as an options-based cloud computing and cybersecurity strategy from Simplify, VCLO. But when building our ETF All-Stars® Select Lists, we try to stick to non-leveraged, conventional funds.
SKYY, CLOU, WCLD and IVES, which total $9.24 billion in assets under management, together hold 132 unique holdings among them. These stocks span the size range, from Limelight Networks (LLNW), with $410 million in market capitalization, up to Microsoft (MSFT), with $1.76 trillion in market cap.
Top Cloud Computing Stocks: Mostly Mid-Caps
It's from here that we construct our ETF All-Stars® Cloud Computing Select Top 10 List, ranking stocks based on their prevalence within SKYY, CLOU, WCLD, and IVES. (As a reminder, prevalence is a measure of both frequency and market value. For example, both salesforce.com (CRM) and Workday (WDAY) appear in three of the four cloud computing ETFs; however, the funds hold $162 million worth of salesforce.com shares and only $124 million of Workday, which is why salesforce appears in the top 10 but Workday does not.

Source: ETF Action
Unsurprisingly, the ten most prevalent cloud computing ETFs all fall within the Information Technology GICS sector, either in the IT Services or Software industries.
But note the huge swing in market capitalizations. Our ETF All-Stars® range from the just-barely-not-a-mid-cap-stock Domo, Inc. (DOMO), at $1.9 billion, up to the $195.9 billion salesforce.com (CRM). Five of the top ten most prevalent stocks are mid-caps--compared to our benchmark, SKYY, which is 80% in large-cap names: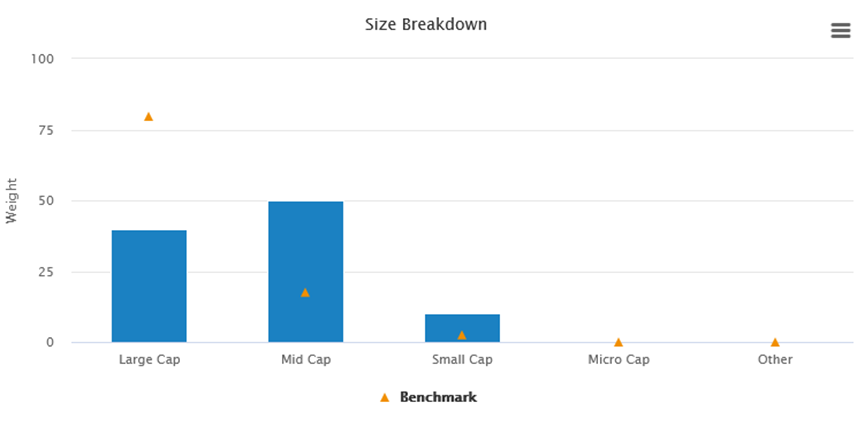 Source: ETF Action
In fact, that mid-cap tilt is different from the ETFs themselves, which largely lean toward large caps. All four funds hold the majority of their portoflios in large cap names, ranging from WCLD, with 51% of in large caps, to SKYY, which holds 80% in large caps: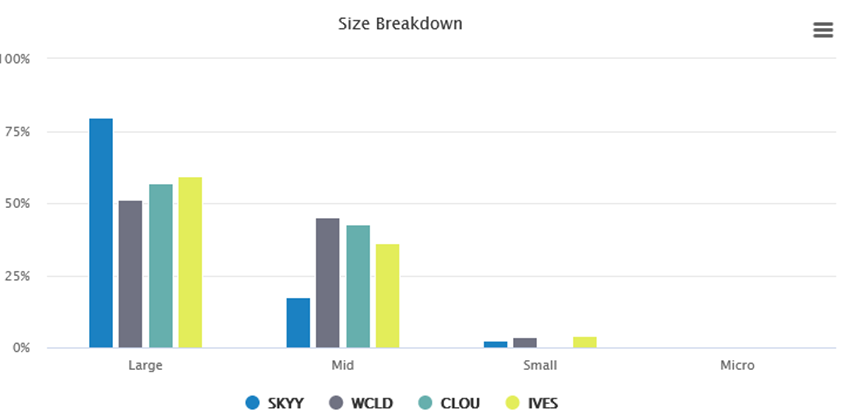 Source: ETF Action
This makes some intuitive sense. Cloud computing has seen rapid growth over the past twelve months, and huge numbers of companies that before the pandemic had nothing to do with remote work now have adopted cloud computing software, platforms, or other services, Consequently, the cloud computing stocks that once were small are now much bigger. That emerging "theme" is well on its way to maturing into an industry.
As a result, unless you're looking for focused access into cloud computing via some specialty weighting (such as a focus on small caps), then you can largely achieve the same exposures simply by investing in software stocks, such as those in the SPDR S&P Software and Services ETF (XSW):

Source: ETF Action
Lara Crigger is the Editor-In-Chief of ETF Action. Contact her at lara@etfaction.com.
Want to get this story and stories like it delivered right to your inbox?
Sign up to receive The Morning Focus newsletter.