5 Questions With...
2.10.2021
5 Questions With… Tim Maloney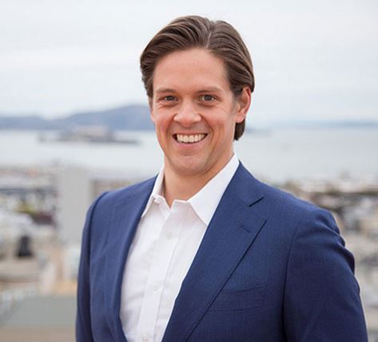 When it comes to choosing ETF themes, Tim Maloney starts with the story: "If you can't tell a clean story to the investing public," he says, "then you're fighting an uphill battle from the start."
Just the answer you'd expect from the CIO and co-founder of Roundhill Investments, an ETF issuer that offers highly thematic funds in emergent, even 'retail-friendly' themes, such as sports betting and eSports.
In advance of today's webinar, we sat down with our guest to talk specifically about sports betting as an investible theme, including how the sector has fared in the COVID era, and what trends impacting the space investors often still overlook.
Don't miss more of Tim's insights in our webcast, "ETF Storytellers: Tim Maloney," which starts today at 12 PM Eastern.


1: Roundhill is known for innovative, "retail-friendly" ETFs, which cover themes many might not even realize are investible yet (eSports, sports betting, etc.) How does Roundhill evaluate themes for their investability as an ETF?
We like to focus on themes that lend themselves well to story-telling, because if you can't tell a clean story to the investing public, then you're fighting an uphill battle from the start. Do we expect the theme to be in the news? Is the average person involved in the theme, or can they at least see others taking part? Are there catalysts or crosscurrents that the average person can understand?
Said differently: Will people want to invest in this theme?
Once we check that box, the hard work begins. Are there enough public companies to offer pure exposure? Is there anything else on the market already like it? It's not enough to simply know people will take a look: We need them to buy in (figuratively and literally), and then the product has to do what we say it's going to do.
2: What sets sports betting/iGaming stocks apart from traditional casino stocks?
I think it's easiest to understand what sports betting/iGaming stocks are, than understand what traditional casino stocks are not. We're really looking for companies focused on sports betting—in-persona and online—as well as iGaming, which is an umbrella term for online gambling, including online sports betting.
Right now, there's a hugely important global legalization movement for sports betting. In the U.S., sports betting essentially became "acceptable" at a federal level in 2018, with the Supreme Court striking down PAPSA [Author Note: the Professional and Amateur Sports Protection Act of 1992, which effectively had banned sports betting outside of Nevada.] Similar efforts are taking place globally, and in iGaming more broadly.
Partly due to COVID, but also partly due to the broader times, the companies most exposed to this trend of greater legalization tend to focus on mobile/online betting, versus brick and mortar (as for traditional casino stocks).

3. How has the past pandemic year impacted the sports betting space?

There are really two time periods to consider. Early COVID, if you will, wasn't terribly nice to sports and, as a result, sports betting. That said, concern rapidly turned to intrigue, and we saw record betting on events such as table tennis and esports. What happened was, in my opinion, the need for betting as a form of entertainment proved pretty strong, while people were stuck at home.
Then sports came back, and things started looking up. Further fueling the fire were state budgets, as legislators realized they could shore up their finances amidst COVID by legalizing and taxing sports betting. Now we've reached the point where states that haven't legalized sports betting yet are falling behind their peers (and neighbors), all while the stigma surrounding betting has quickly fallen away.
In short: It was a bit of an uncertain start but has netted out as a pretty positive catalyst.

4. Should we expect these tailwinds to go away, once in-person sports return worldwide?

The reality is: I don't know. My personal opinion is that betting has always been a part of the sports experience for some, and that the audience for it has only grown. It may have even grown beyond those who are actually betting; for example, a casual fan might appreciate the live odds for a sports event, as it's taking place.
When you look at how sports media is intersecting with sports betting, I think we're still in the early stages. For example, NBC Sports acquired a 4.9% stake in Australian sports betting company PointsBet, with an option to purchase up to 25% of the company in the future. But the company opted to stay below 5%, to avoid being regulated like a sports book.
Another example went the other way, with casino operator Penn National (PENN) acquiring a material piece of media brand Barstool Sports. Competition for eyeballs in the sports betting world is fierce, and Penn (astutely, in my opinion) realized that Barstool's audience is loyal and highly likely to bet on sports.

5. What do you wish investors understood better (or something you think they're overlooking) about sports betting as an investment theme?

Competition for eyeballs in the sports betting world is incredibly fierce right now. Yes, there can—and likely will—be multiple winners over the long-run. But in the short-to-medium term, companies are going to need to invest heavily in customer acquisition and retention.
So if you're looking at individual companies, make sure you understand why a given company has an advantage specifically on this front.

Bonus: What's something most people don't know about you?

I'm one of those people who swims in the San Francisco Bay year-round in just a swimsuit… Meaning I swim in 50-60 °F water, or thereabouts. I haven't been as good about getting in during COVID, because the post-swim sauna is clutch, yet not allowed right now. But it's great. Don't knock it till you try it!
Lara Crigger is the Editor-In-Chief of ETF Action. Contact her at lara@etfaction.com.
Want to get this story and stories like it delivered right to your inbox?
Sign up to receive The Morning Focus newsletter.