Earnings & Movers
10.14.2020
Countries In Review: October 2020 - ETF.com
Note: Make sure to utilize the pre built screens in the ETF Terminal to quickly explore families of ETFs across asset classes, geographies, size & style, factors or build your own screens to create an easy way to monitor your preferred market segments.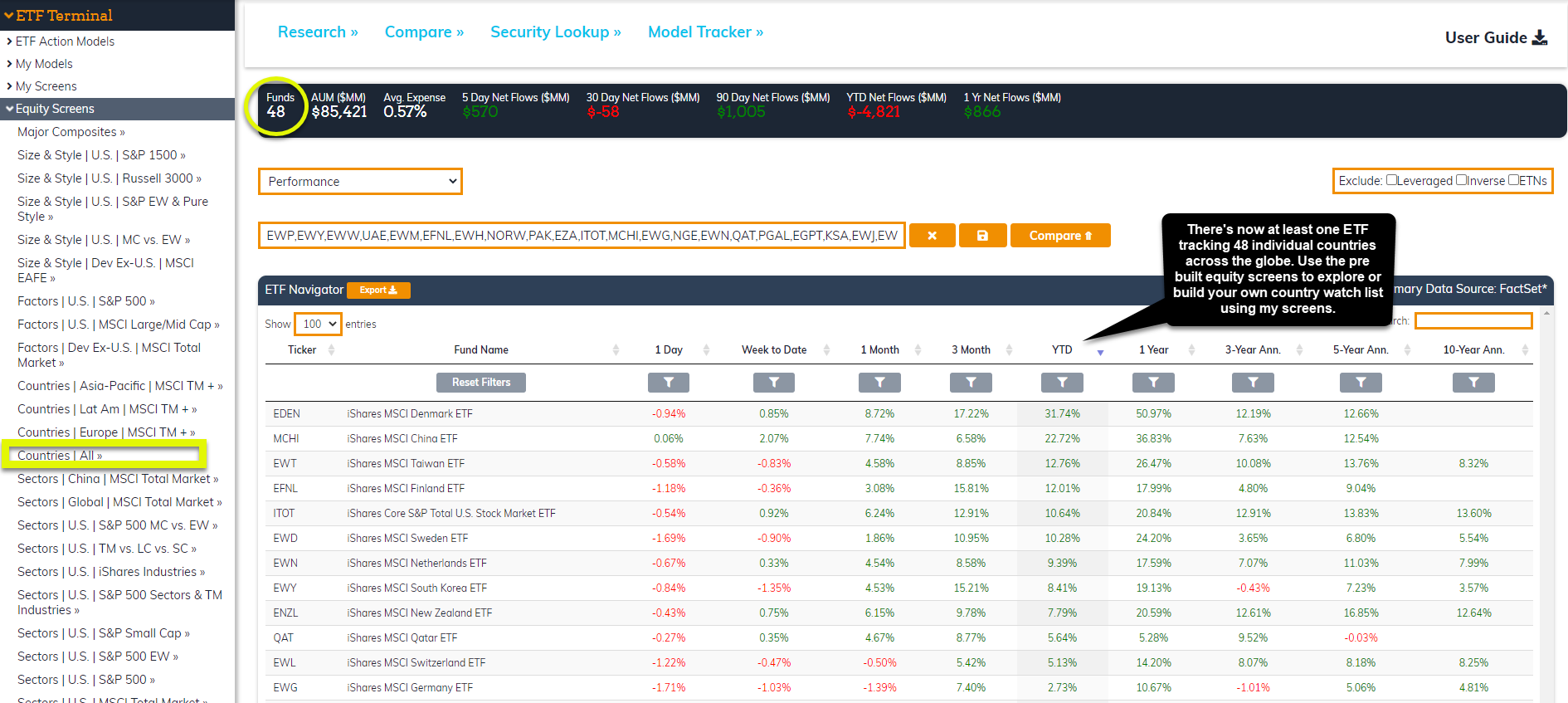 Digital Thieves Are Hacking Brokerage Accounts: Is Your Money Safe? - Bloomberg
"Some Robinhood customers say their money was looted, suggesting online stock trading may be less secure than investors hoped."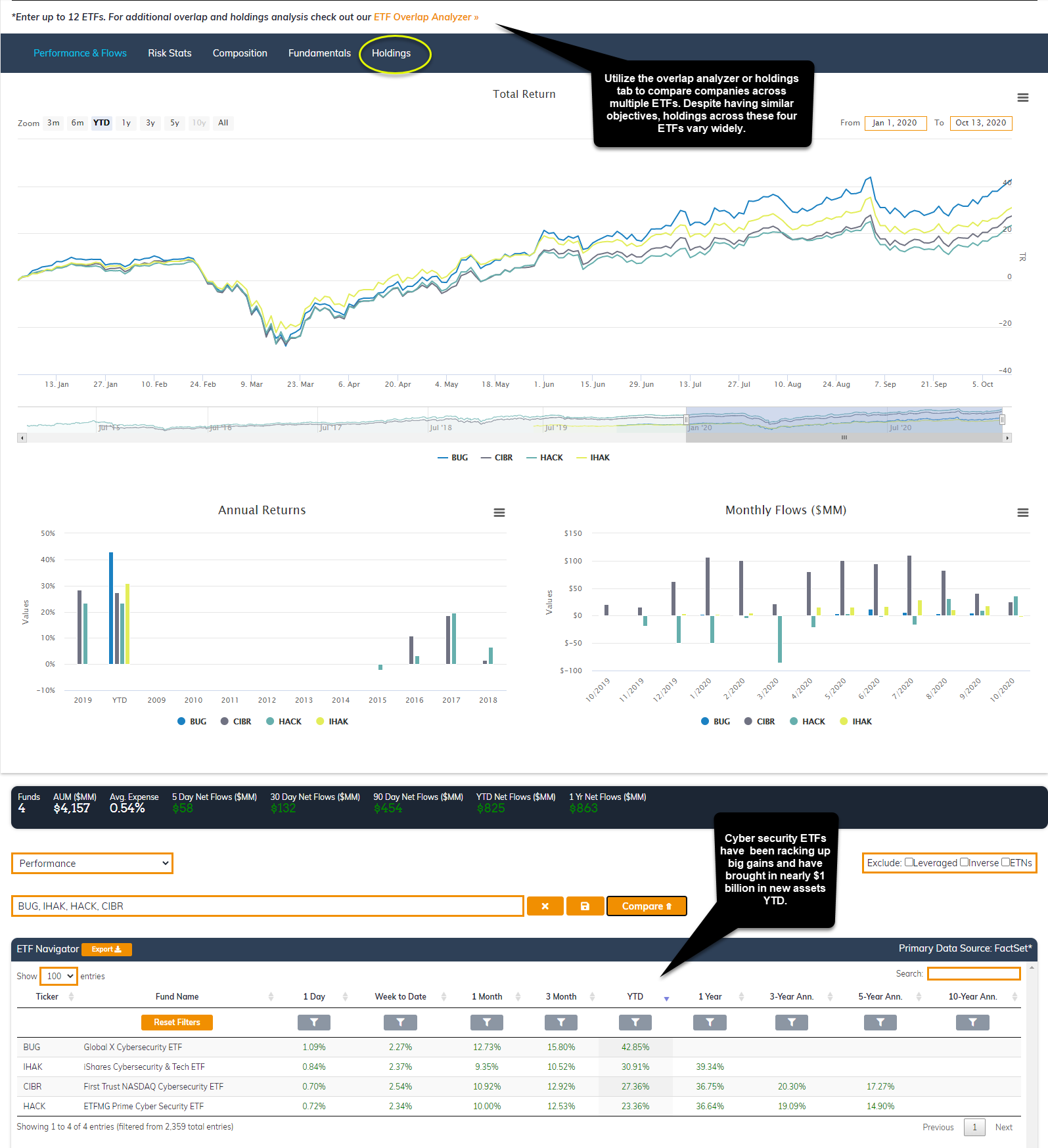 JPMorgan's Earnings Were Better Than Expected. Here's How the Bank Did. - Barron's
"A continued surge in trading activity lifted earnings at both JPMorgan Chase and Citigroup, briefly sending stock in the two big banks higher."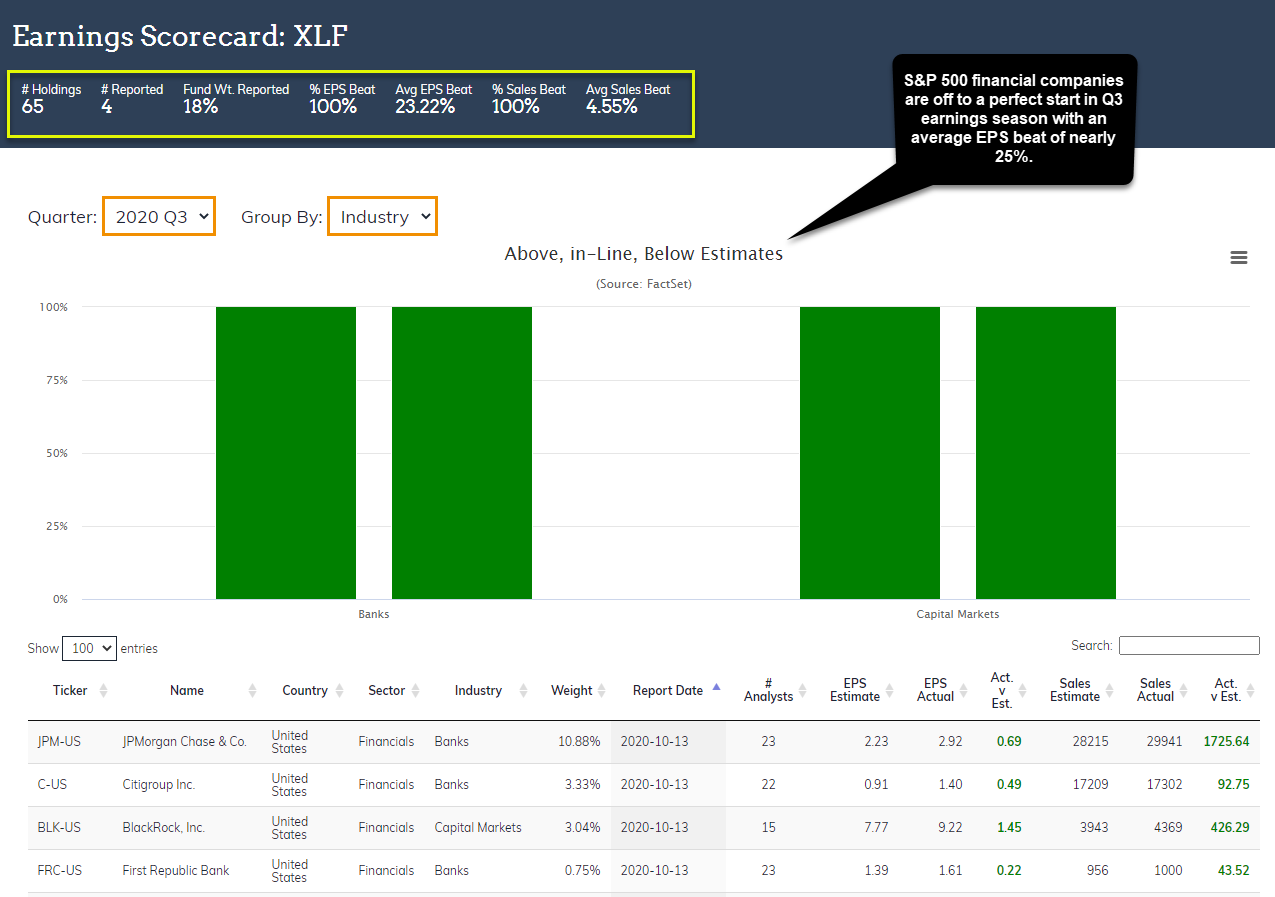 What Is Bad for Delta Is Worse for Other Airlines - Delta
"Unlike most companies, airlines seem set to disappoint investors this earnings season. It could offer a window of opportunity to pick out the best among them, though."