In The News
4.21.2021
Speculative sectors take big hits as the overall stock market shows signs of exhaustion - CNBC
"Formerly hot areas for investors such as IPOs, SPACs, cannabis, clean energy, electric vehicles/lithium, and "thematic tech" in general are all well off their highs:"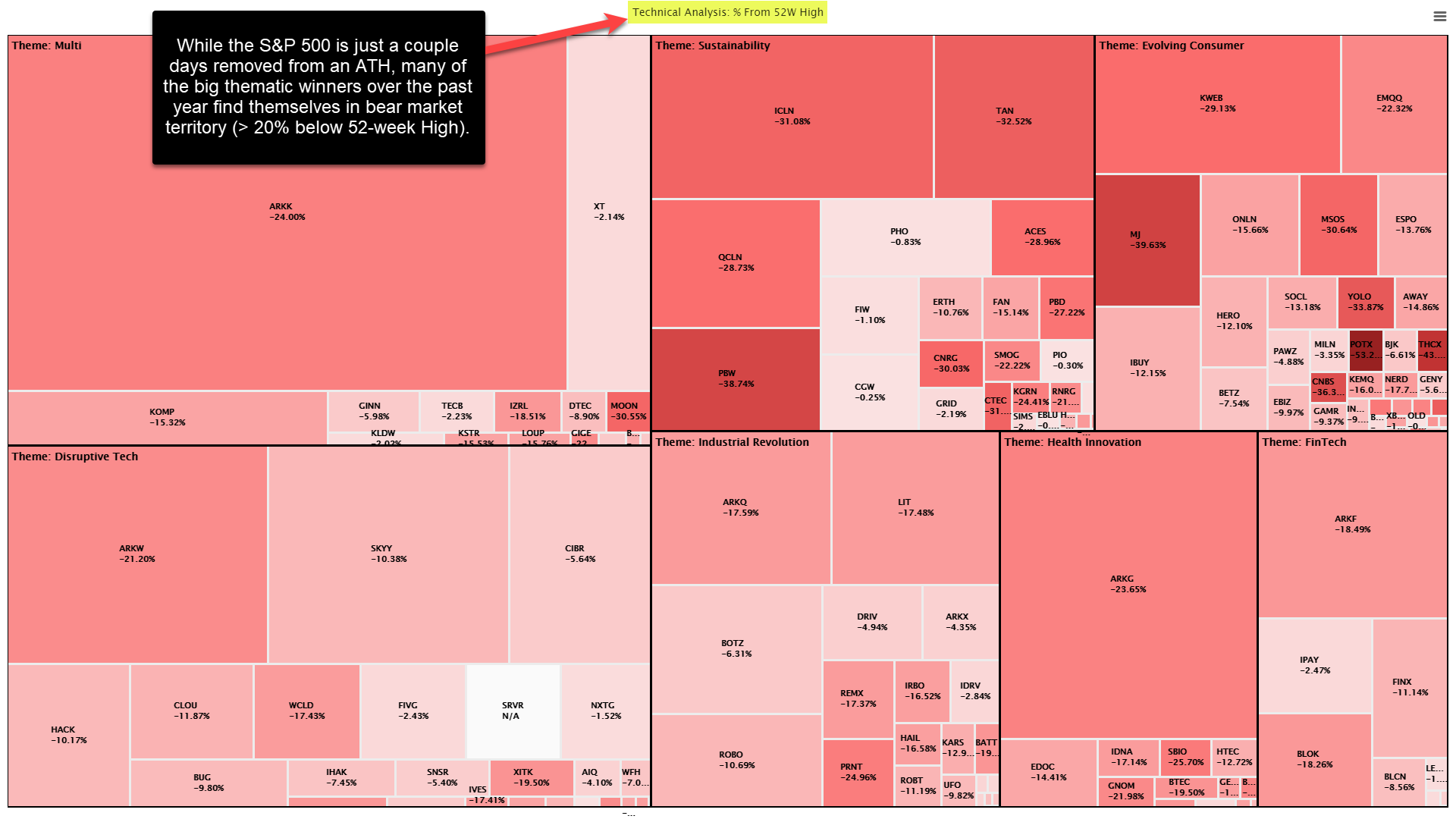 Did Big Tech Get Too Big? U.S. Crackdown Seeks Answer - Bloomberg
"The rise of global technology superstars Amazon, Apple, Facebook and Google created new challenges for the competition watchdogs who enforce antitrust laws. The companies dominate markets in e-commerce and smartphones, search advertising and social media traffic. An anti-monopoloy crackdown that began under President Donald Trump is expected to continue under President Joe Biden, who is surrounding himself with outspoken advocates for vigorous antitrust enforcement against U.S. tech companies."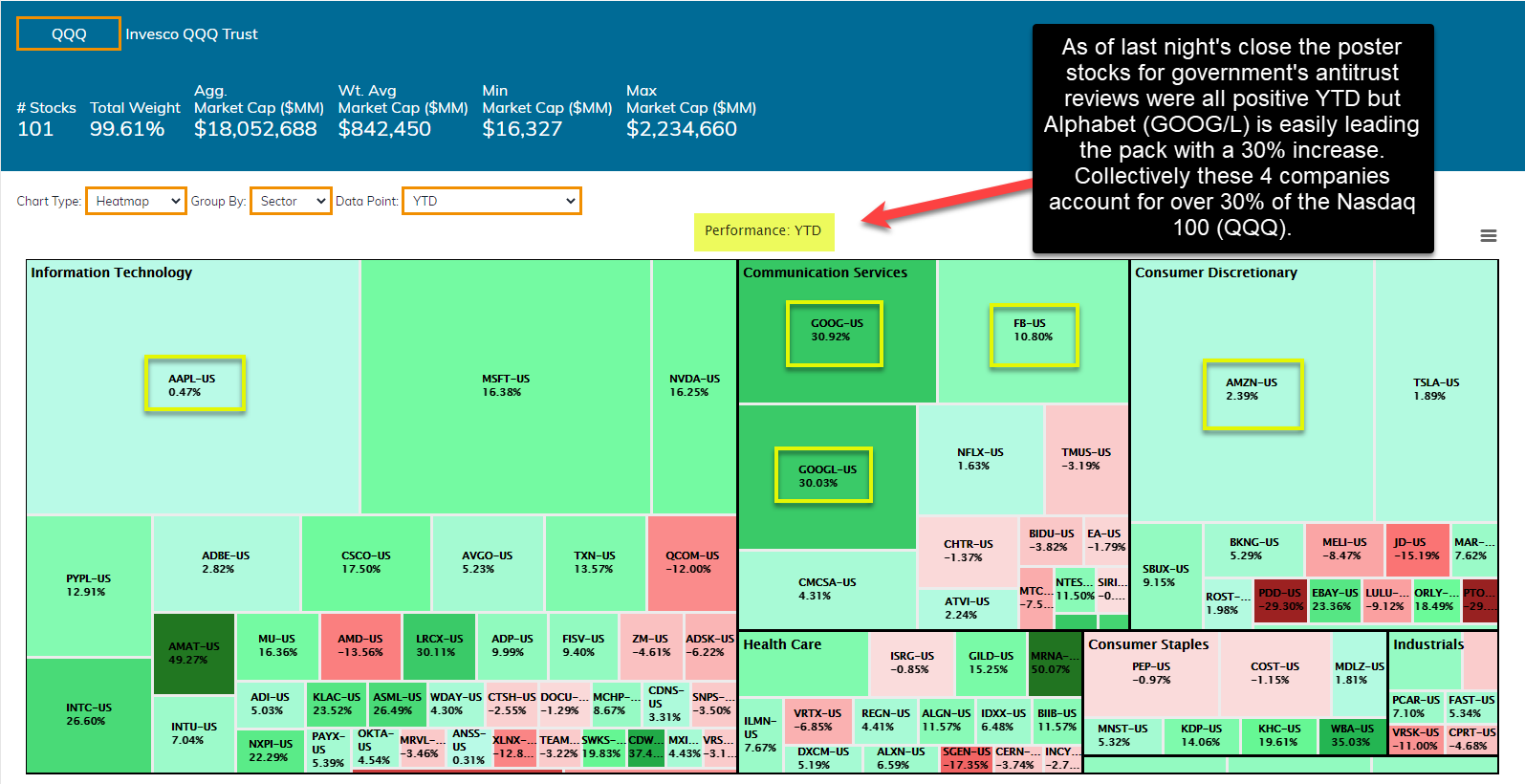 Netflix Stock Is Tumbling After Subscriber Growth Falls Short of Expectations - Barron's
"Netflix shares are falling sharply in late trading tuesday after the streaming video company posted disappointing subscriber growth for the March quarter."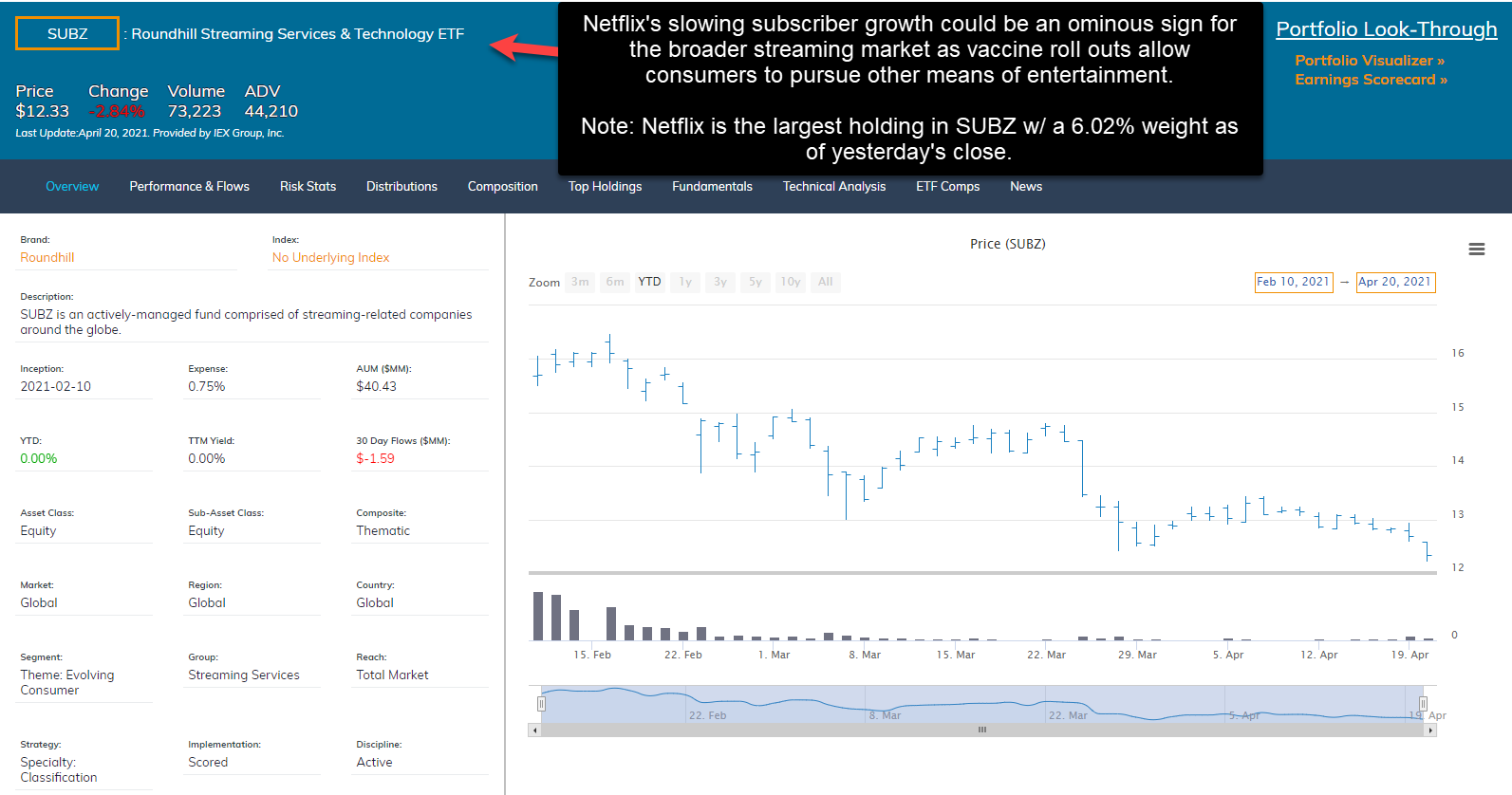 Canadians Send Rail Valuations Northwards, but Not Beyond Reason - WSJ
"A bidding duel for Kansas City Southern highlights sector's unique attractions"