In The News
9.15.2021
Mortage demand from homebuyers jumps to highest level since April, after new listings rise all summer - CNBC
"Fall is usually the start of the slower season for the housing market, but nothing is usual in today's pandemic-driven housing market. Potential homebuyers are seeing a slight rise in inventory and consequently rushing back into the fray."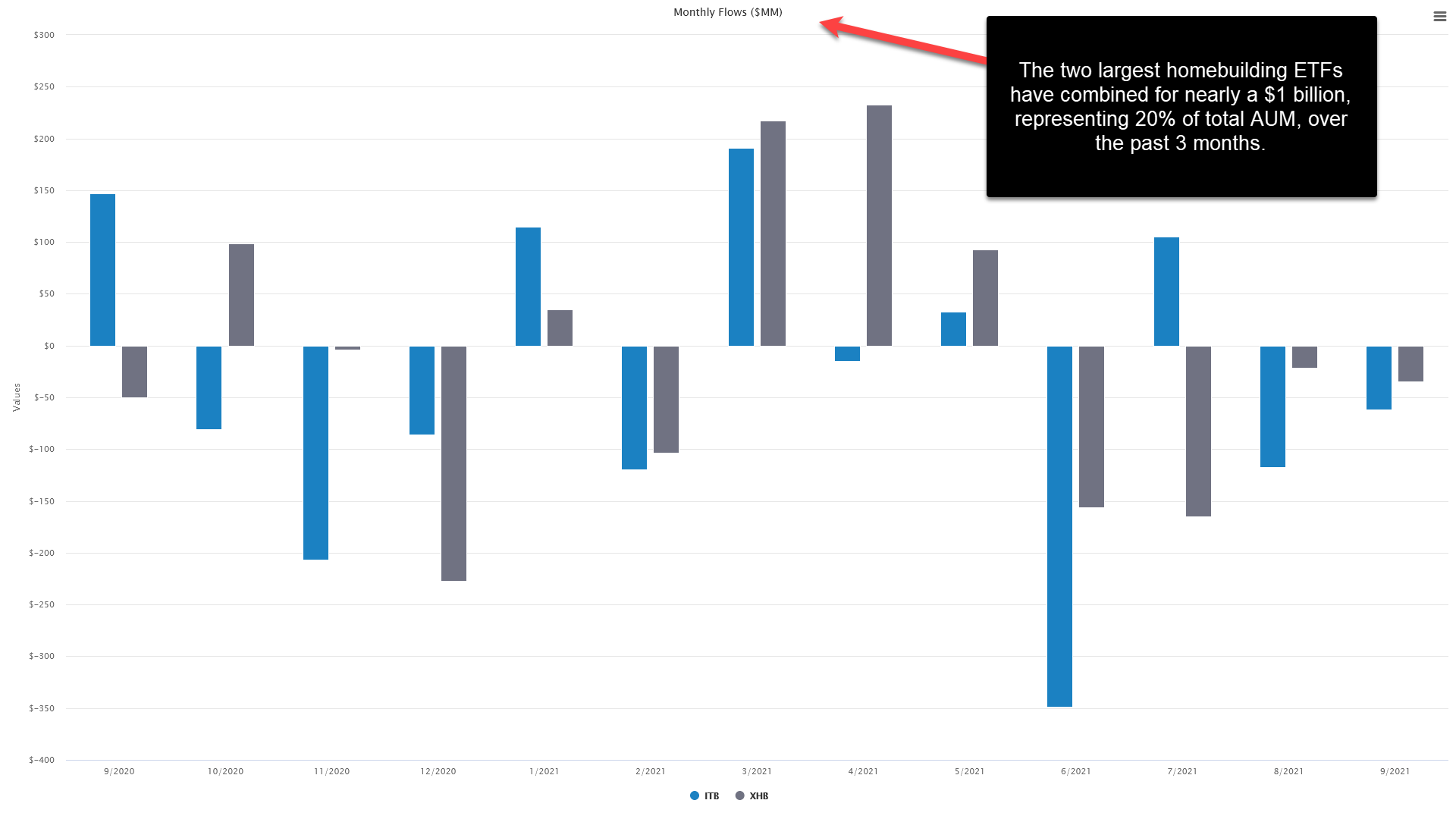 ETF Industry Risks Losing Key Tax Edge as Democrat Whets Knife - Bloomberg
"Amid the deluge of headlines in the past few days about congressional proposals to boost taxes on companies and the wealthy is one that would affect regular investors -- and potentially alter the entire U.S. fund landscape."
My (Mike) two cents: The in-kind creation/redemption process is designed to benefit long-term holders by protecting them from forced cap gains distributions created from large redemptions by other shareholders. Every investors pays their taxes when they choose to sell an ETF so the idea that taxes are being avoided via ETFs is mistaken... they are being deferred. Repealing this benefit would simply push the most affluent into tax-loss harvesting strategies and the small investor who can't meet minimums required for these accounts would be punished the most. In a nutshell this is a horrible proposal and if any thought is given to it, it should be dead on arrival.
Electronic Arts and 2 Other Videogame Stocks to Buy Ahead of the Holiday Season - Barron's
"After leading the charge amid lockdown-fueled growth in 2020, these videogame stocks have lagged the broader market this year. A number of factors have hit the stocks, including hardward supply shortages, reopening trends hurting time spent gaming, crackdowns in China, and other company-specific developments, such as allegations of harassment at Activision Blizzard (ticker: ATVI)."

Macau Casinos' Uncommon Prosperity Is at Risk - WSJ
"Investors are folding their bets on Macau as they worry the gambling hub could be the next target of China's all-encompassing regulatory crackdown."